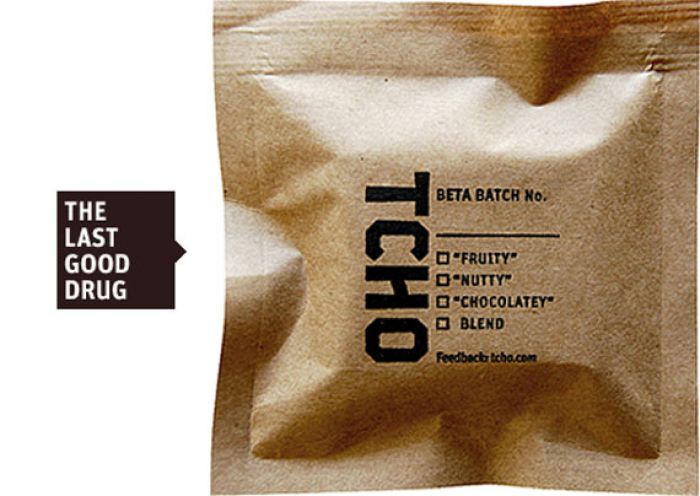 Food & Spirits:
Although these flavorful chocolates are labeled as citrus, fruity, and nutty, there is nothing but pure
chocolate
in each of these sinfully delicious chocolates by
TCHO
. The taste is derived naturally from the beans only, as there is no fruit or nuts or any added flavors. All the chocolate is glutton-free and the dark chocolate is vegan. Additionally, kosher certifications are in the works and expected to be in place around mid-2010.
The San Francisco-based company's Citrus bar is made from beans of Madagascar. Its Fruity bar's taste comes from beans of Peru, and the Nutty bar's is made of beans originating in Ecuador. The beans from Ghana are used for the Chocolatey bar.

Along with its catalog of fine chocolate products, TCHO (pronounced CHO) offers limited beta batches of product for sale at a reduced price. These are limited-edition batches, usually less than 300 total.

Next up: milk chocolate. TCHO Beta Milk, The Complete Series, is currently available for $60.00. The package includes six different beta iterations to be received over nine to 10 weeks. Two-bar beta packages are available for $5.00. This is a sweet deal.

An even sweeter deal is the company's TCHOSource program. It assists the farms that provide the company's beans with technology and field practices designed to increase income for the farms.