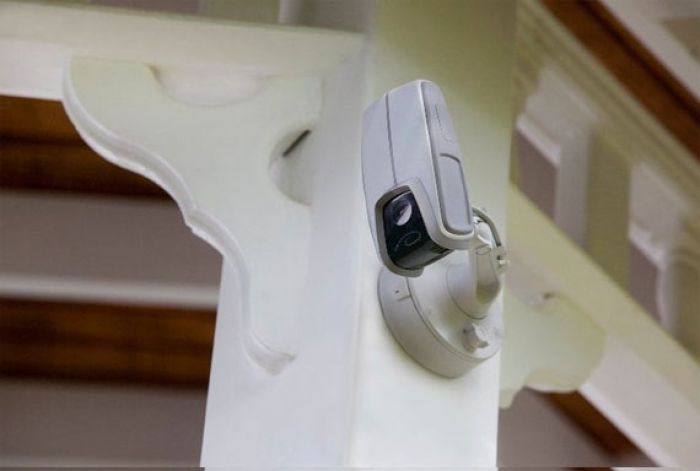 Photo Courtesy of Archerfish
Despite the inverse proportion of modern gadgetry's complexity compared to my simplemindedness, I still cannot resist checking out new
luxury electronic products
on the market. The prevalence of smart technology has made many things so much simpler and more convenient. Here is one that appears to add protection to its smart features as well.
The Archerfish Solo is a
home-security system
that is 100 percent Internet-based and can be programmed to send alerts directly to an email account and a mobile phone. The system provides both a live view and a DVR that records constantly. Cernium, the manufacturer, calls its unit a "thinking camera," meaning that it can be customized to monitor detection zones for objects, individuals, or both. It can distinguish what it is recording and then react accordingly. When an alert is sent, the broadcast includes both a video and a text message that is received within seconds of an occurrence.
The system is equipped with four mountable cameras and operates through a wireless router. It provides live video anytime from any computer that is online. The video feed also is viewable through an iPhone, an iPod Touch or any type of Android device.
The only perceptible shortfall of the
Archerfish Solo
is that it cannot "see" in the dark. So, any detection zone set up would also need appropriate lighting to function. If it is too dark for the human eye to see, it is likely not to be "seen" by this device either. However, finding a video surveillance system that offers as much at a comparable price would be a challenge. The Archerfish Solo security system is priced at $349.
There is an additional $5 monthly fee to receive the alerts. So, the first year of usage would cost $409 and it would be $60 annually thereafter. There is an article written by Steven Cooper, an investigative reporter for Orlando, Fla-based TV station WKMG Local 6 TV, posted on February 21, 2011, which supports the efficiency of the Archerfish Solo (http://www.clickorlando.com/news/26939442/detail.html).
{start-jlvideo}841{end-jlvideo}