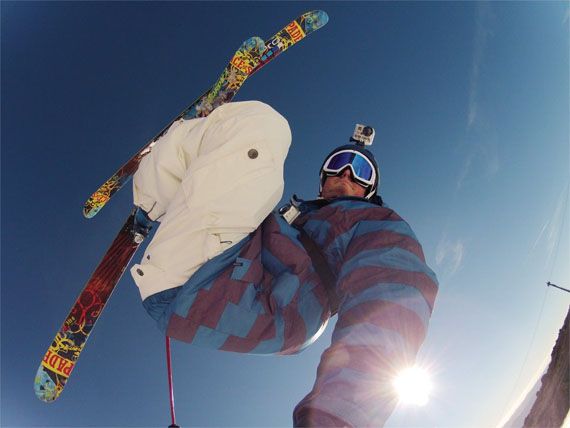 Photo Courtesy of GoPro
A wide range of media sources from CBS? TV show
Good Morning America
to the
New York Times
to Gizmodo are meting out testimonials of how easy the GoPro HD Hero camera is to operate and the professional-level quality of images and
videos
it is capable of producing.
The company?s HD Hero2 camera was very well received at the 2012 Consumer Electronics Show (CES) in Las Vegas.
Popular Mechanics
named GoPro a winner of an Editor?s Choice Award for Top
Gadgets
of CES 2012. Additionally,
Video Maker Magazine
tabbed the camera maker a recipient of a Best of CES 2012 awards.   
GoPro says that its HD Hero2 is the world?s most versatile camera, and that it is very popular among filmmakers of extreme sports. The unit is waterproof up to 197 feet submerged and can produce ten, 11-pixel photos per second. It also captures a professional-grade 170-degree wide-angle 1080p video.  
The HD Hero2 is priced at $299.99 and available in three editions. Each comes with complementing accessories that are either wearable or mountable and designed to assist a user in capturing images that showoff this HD camera?s features. 
The Outdoor edition of the camera includes a vented helmet strap, a head strap, a three-way pivot arm, and curved- and flat-adhesive mounts. The Motorsports edition includes a suction-cup mount, a J-hook buckle, a three-way pivot arm, and curved- and flat-adhesive mounts. The Surf edition also comes with specific accessories, which include surfboard mounts. View the images and videos produced using the HD Hero2 camera at
GoPro.com
. 
{start-jlvideo}498{end-jlvideo}