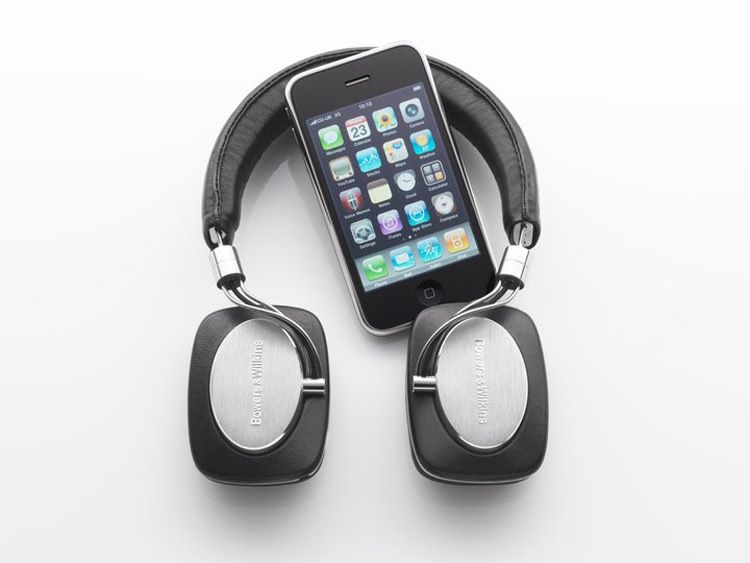 Photo Courtesy of Bowers & Wilkins
From Bowers & Wilkins, makers of
luxury electronics
for audio, comes the exceptional P5 headset. These incredible headphones allow listeners the highest quality sound, while eliminating competing noise. Bowers & Wilkins' advanced technological capabilities make their products top-of-the-line, and the P5 is no exception. This high end headphones were specifically designed to emphasize the purity of sound.
Using ultra-linear neodymium magnets and mylar diaphragms, the P5's ingenious design removes the need for artificial adjustments. Aside from its astounding technological intelligence, the P5 also represents an excellence in aesthetics, using only the finest materials. The metal faceplate and soft, sheep's leather ear pads provide a comfortable fit and aid in subtracting external noises from the listening experience. In addition, the
luxury accessory
comes complete with iPhone compatibility.
Supplied with two cables, one specifically for Apple iPod and iPhone devices, each cable features track switching and volume control. The most valuable feature the P5 offers is its natural sound quality—no "deep bass" or "enhanced treble" options are included in its design, allowing for long-lasting listening enjoyment. The headphones retail for around $300.
To learn more about Bowers & Wilkins products visit
Bowers-Wilkins.com
.