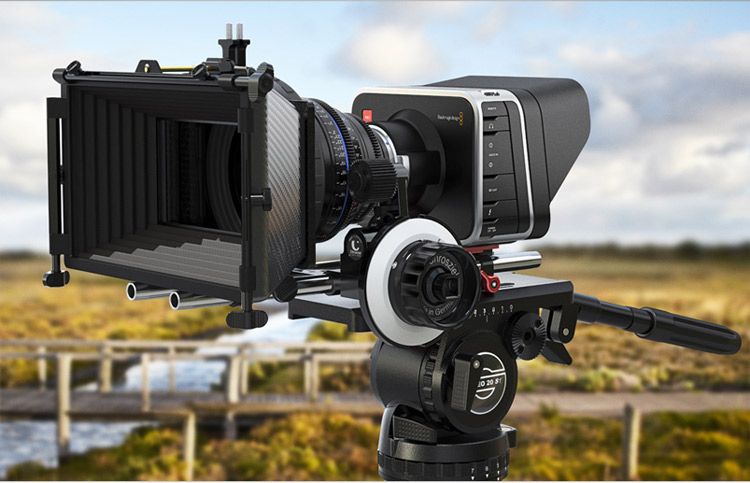 Photo Courtesy of Blackmagic Design
The NAB Convention introduced plenty of new contraptions for the professional and amateur filmmaker including the nifty new Blackmagic Cinema Camera. Using the latest in digital cinema technology, the Blackmagic Cinema Camera allows the user to transform their work into feature
film
masterpieces. "This is one of the most exciting products we have ever created and it has been a work in progress for a very long time," said Grant Petty, CEO of Blackmagic Design.
"Ever since I was a telecine engineer back in the 1990's, I have wished that video cameras would include features that allowed them to perform creatively similar to film," Petty continued, "However, current digital cameras are too heavy, way too expensive, and need costly accessories to work. We felt there was a need for a camera that delivered these features in a design that's optimized for professional video shoots, as well as being a compact, elegant design that's easily affordable. We think we have achieved that!"
The Cincema Camera includes a 2.5K image sensor with a wide 13 stops of dynamic range for a true digital film camera. In addition, the set-up comes with a built-in SSD recorder, popular open standard uncompressed RAW and compressed file formats, compatibility with quality EF and ZE mount lenses, and LCD touch screen monitoring plus metadata entry. This incredible piece of equipment is designed to be used for independent film, television commercials and episodic television production. It also includes software for Mac and PCs.
The Cincema Camera mounts lenses from many of the world's top manufacturers and can use a variety of different lenses so that you are never creatively locked into one shot. The camera is slated to be available in July for a list price of $2,995. To learn more visit
BlackmagicCinemaCamera.com
.