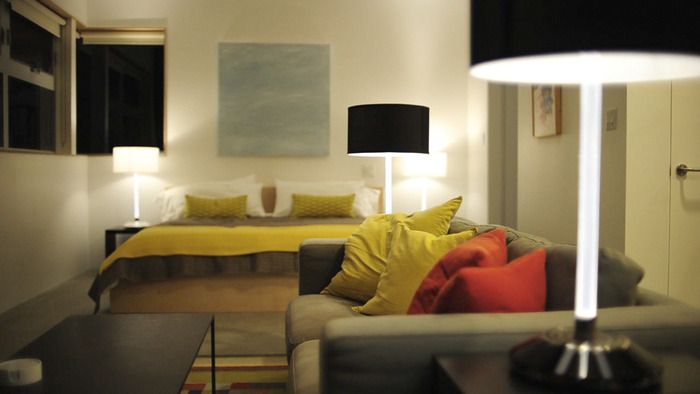 How many blondes does it take to screw in a light bulb? It takes two blondes ? one to hold the light bulb and one to spin the ladder around (insert obligatory chuckle). Light bulb jokes have been a childhood staple for decades now, however, will this moment of comedic (or not so comedic) relief soon become obsolete due to
electronic company
Radast Design and their new unique and bulb-less lamp, LightDrive? We, for one, sure hope so.
We all know the limitations of your traditional household light bulb ? they are incredibly hot, extremely fragile, and constantly need to be replaced. The contemporary new LightDrive is an innovative lighting system that uses the latest generation of LEDs with proprietary optical waveguide technology to create a system to separate light delivery from heat generation. The end result is a lighting system that is maintenance-free, light bulb-free, earth friendly, and has no exposed hot surfaces. lltitle=Never Buy Light Bulbs Again with LightDrive Table Lamps### llcontent=How many of us have gotten burned while trying to change a light bulb because we were too impatient to wait for it to cool or grab a cloth? Now with LightDrive table lamps you never have to worry about that again since these units don't even use light bulbs.
In order to achieve this bulb-less design the people at
Radast
use a specially engineered Total Internal Reflection (TIR) channel to direct light from high-power LEDs in the base to the top of the lamp, allowing it to softly light up any room through the diffusion zone found where we would traditionally screw in our light bulb. By using a system of precision engineered aluminum components, heat is properly managed so that the exterior of the lamp contains no dangerous hotspots and is neutral to the touch.
By isolating the heat to the base of the lamp, the engineers at Radast have come up with a more efficient lighting and heat solution without having to work within the constraints of your classic bulb and socket design. The outcome being a chic lamp that operates at only 13 Watts with no exposed hot surfaces and an expected lifetime of 50,000 hours (17 years if used 8 hours a day).
Using only the finest materials and high-end luxury finishes, every aspect of this seemingly simple design screams beautifully understated elegance. Aircraft grade aluminum makes up the thermal management component of this lamp, while the bases are made from sculpted wood and finished with automotive paint and resistant clear coat.
If you want one of these neat table lamps for yourself, you can find them on Kickstarter for $450.