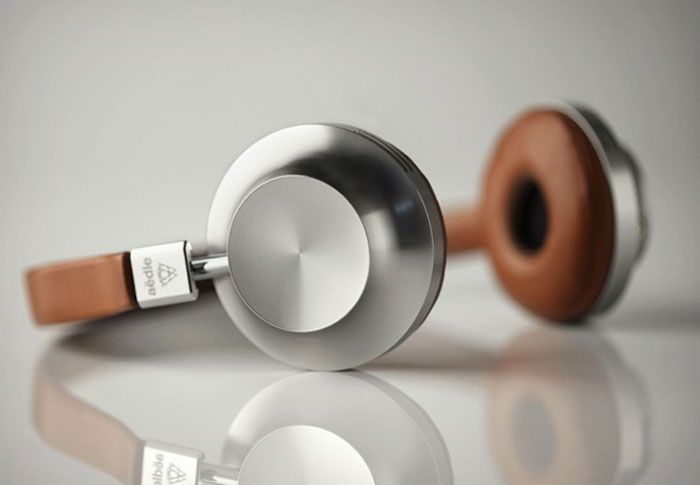 Photo Courtesy of Aedle
We all knew that the French are ahead of the game when it comes to fashion, but who knew this applied to
luxury headphones
as well? The Paris-based audio company Aedle believes that those seeking style and those seeking superb sound quality should be able to find both in the same gadget.
Partners Raphaёl Lebas de Lacour and Baptisete Sancho spent over two years searching for the best engineers and materials available so that they could ensure that they were constructing the best product, hands down. lltitle=Aedle Headphones are an Audiophile's Dream### llcontent= With over two years of dedicated research, partners Raphaёl Lebas de Lacour and Baptisete Sancho have finally listed their luxurious Aedle headphones for sale. With a killer combination of superb sound and sleek style, these headphones are for the music lover who is unwilling to compromise fashion - giving the listener the best of both worlds. Constructed with the use of premium materials, these stunning headphones are the ideal accessory for any audiophile.
When it came to toning down their vision, the Aedle co-founders wouldn't hear it. These two entrepreneurs are truly dedicated to construct beautiful products that carry sounds in the best possible way.
Constructed with the use of CNC machined aircraft grade aluminum, genuine lambskin leather that has been hand sewn, a passive bass enhancement system, titanium-neodymium high-performance transducers for exceptional sound quality and an aramid fiber coated detachable cable with microphone, it is apparent that while their goals may have been lofty, they do seem to have created a impressive product. These minimalistic and quality headphones also come with a travel pouch, airline adapter and a 6.5 mm adapter.
These stunning limited edition VK-1 headphones – only 400 units where produced for the first run – are priced at $325. While the headphones (both in the Classic Edition and Carbon Limited Edition) aren't set to hit the market for another few months, those audiophiles that pre-ordered will receive their headphones this February. Unfortunately, if you are just hearing about Aedle headphones now, you will have to wait for your pair as those available through the pre-order option have already sold out.