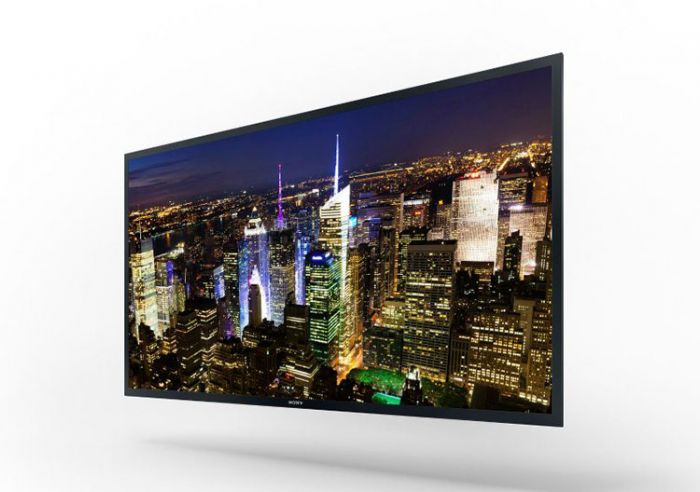 Photo Courtesy of Sony
The 4K race among electronic companies is on. The new 4K generation of screens is all about providing Ultra High Definition quality through 4,000 pixels instead of the classic 1080p — and thereby sparking interest in the
luxury televisions
of the future. One of Engadgets Best in Show for the 2013
International Consumer Electronics Show
was Sony's prototype 4K OLED TV. Several manufacturers released 4K televisions that were well received, but Sony is the first to introduce a model that combines 4K with OLED.
OLED is an acronym for Organic Light-Emitting Diode and has been around for a while, with Sony releasing the world's first OLED screen in 2007. However, the challenge has been in integrating OLED technology with large screens. OLED transmission was fine for smaller panels but didn't work so well with the enormous screens viewers love. Sony overcame this challenge by pioneering Oxide Semiconductor TFTs, as well as Super Top Emission technologies which grant a high aperture rating.
In addition to its Ultra High-Def capabilities, this prototype is touted by Sony to deliver high quality images with uninterrupted brightness thanks to the 3,840 x 2,160 OLED panel. At 56 inches, it is the first and largest of its type. Sony says it will provide better contrast, brightness, and rapid video image response time as well as rich images viewable from all (wide) angles. Other than that, not much else was mentioned about the TV – not even price or release date. Expect something big for the future though as Sony continues working with next-generation technologies.