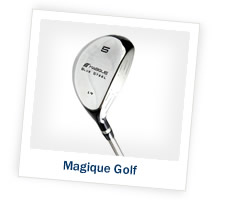 Magique Golf: From Ordinary to Extraordinary
Magique Golf manufactures customized golf clubs and accessories. What distinguishes Magique from other such enterprises is that for over 20 years this company has catered to everyday golfers as opposed to the professional or tour golfers. MG is the industry's only consumer-direct, custom-fit golf club manufacturer.
Night Shadow 4 Is Just Smarter
Night Shadow 4 Night Vision Binoculars possess built in "smart" technology that makes ATN's night binoculars a step ahead of other models. An exclusive proximity sensor within the unit activates when it is held in the viewing position. The device offers a detection range of 430 meters (1,410 ft.) and a recognition range of 300 meters (984 ft.). Police and military applications are common with the Night Shadow 4 due to its overall superior quality. ATN put ample time in to researching and developing these high-powered night binoculars as indicated by the product's history. This is the fourth generation of the Night Shadow on the market. However, the previous three versions are still available.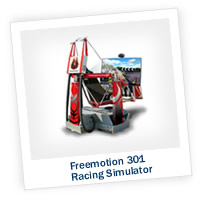 The Stimulating Freemotion 301 Racing Simulator
The Freemotion 301 Racing Simulator puts users right in the thick of high-performance racing. It feels so lifelike that there are safety features built into it. The Freemotion 301 does more than simply vibrate; it has real-time movement. The driver and passenger are actually forced back into their seats by sudden acceleration. Sharp turns prompt left and right vertical shifts, and hard braking moves players forward. Safety brakes are even included to prevent a fall in case of a power failure. There also is a lap belt and an entry door that have safety interlock switches that can bring the simulator to an immediate halt. This high-performance racing simulator is extremely stimulating.