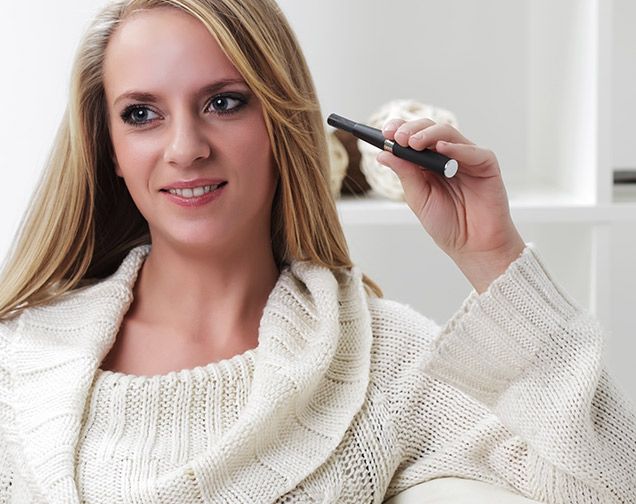 Photo Credit: Chepko Danil Vitalevich/Shutterstock
Lately, it seems like e-smoking is everywhere. First e-cigarettes popped up in kiosks, the sales clerk blowing what appeared to be smoke in the middle of a shopping mall. Now even the gas station sells them. Annual sales for
e-cigarettes in the United States are at $500 million
according to the
New York Times
. Some use a liquid cartridge, others let you fill them with loose tobacco. As it turns out there is indeed a luxury market for these puppies too, so we thought we'd round up a few. Because hey, using one of these things to quit the real deal is a whole lot cooler looking than that patch thing.
Pax
If Apple decided it was in the e-smoking market, we are pretty sure they would have created Pax.
Ploom
, the company that created this particular device hails from San Francisco no less. The Pax has the look of an iPod, with a similarly minimalist approach. One LED light on the front communicates everything from charge level to temperature. Priced at $250, this is a well-designed unit that, like the WISPR2 down below, looks nothing like something you would smoke (or rather vaporize) out of. Features include motion sensitivity (it knows to go into standby when you set it down); magnetic charging station; simple design: the mouthpiece pops in and out, also serving as the on/off switch. Pax comes in four colors including purple, blue, black and the newest shade: emerald green.