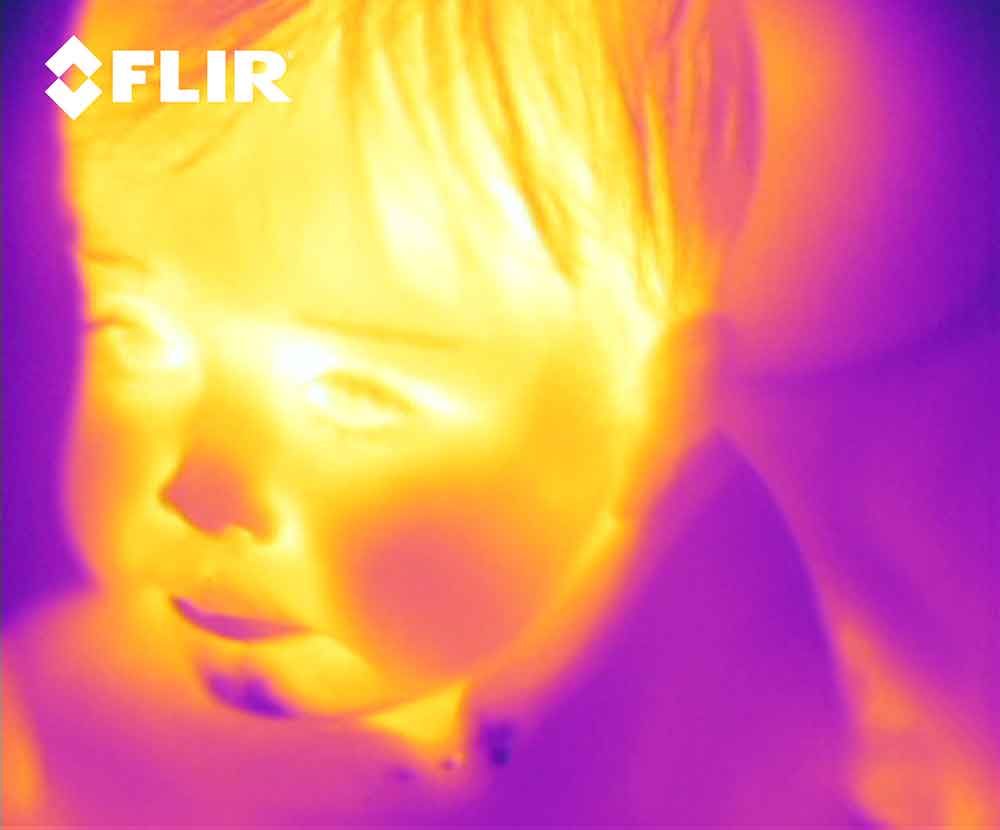 Images Courtesy of Flir
In what might just be the coolest iPhone smartphone add-ons ever created, the Flir One is promising to deliver thermal imaging to users whenever and wherever they want. Considering this technology had normally been reserved to military operations, firefighters or high-end professional service people, the fact that its a relatively tiny device that slips over an iPhone5 or 5s, is pretty extraordinary.
Okay, it really doesn't hurt that it'd be so fun to play with, but after we're done making goofy faces and looking around the neighborhood just to check stuff out, there has to be some substance. Getting beyond the novelty of what most of us would be giddy about for weeks, the thing that makes the Flir One so exciting is the truly useful nature of what having a heat detecting camera means. Luckily, functionality is there in spades.
Through thermal visualization, users can help with a range of household, safety, leisure and wellness issues:
Find energy draining heat leaks
See through smoke and darkness
Examine faulty electrical equipment
Instantly gauge if someone has a fever
Detect wildlife for nighttime hunting or home safety
See wetness like leak sources, wet spots and moisture buildup
Look "through" walls at hot-water pipes
Flir has been around since 1978 making infrared and thermal devices for defense and professionals, but the Flir One marks the first time this (and any) company takes the technology to such a portable, consumer-friendly level: most of their thermal devices are in excess of $1,000 and are too bulky for an individual to carry conveniently. The Flir One, on the other hand, will retail for $349 and slips over the back of an iPhone5 or 5s, making it exceptionally travel-friendly. Expect worldwide distribution with the upcoming months as well as an Android version toward the end of 2014.