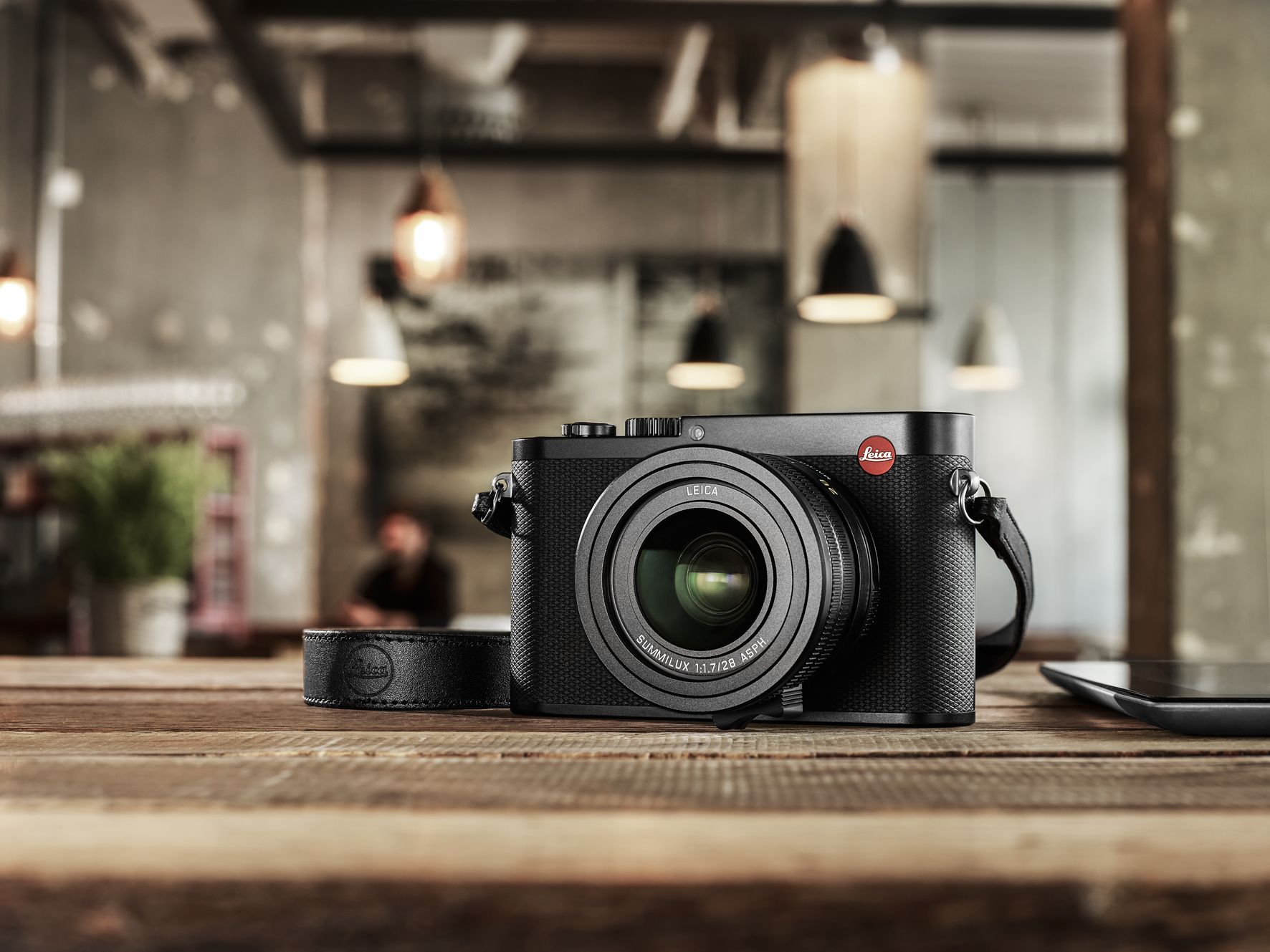 Photo Credit: Leica
Whether you're a professional photographer or an amateur, the camera you use makes a difference. Of course, there's inherent talent that shines through no matter what tool one uses, but it's always a good idea to utilize a camera that puts you a little ahead of the game. Leica has been a favorite in the photography realm ever since the Leica I was released in 1925—diehards even insist that you can always spot a photo taken with a Leica thanks to a telling "look" (see if you can tell from the samples at the end)—and with the release of the $4,250 Leica Q yesterday, the company seems like it's still going strong.
Photo Credit: Leica
"We're very proud to offer the world's first camera that combines the quality and functionality of our iconic M models, along with the convenience and speed of a super high end compact camera," says German Product Manager, Peter Kruschewski. "The new Leica Q carries the rich traditions of Leica cameras forward with the high quality features you come to expect from Leica, while also keeping the future in mind by integrating social sharing and cutting-edge specifications. It really is a true Leica, while being an industry trailblazer at the same time."
Photo Credit: Leica
Never deviating from its classic look, the Germany-made Q apparently has the "fastest lens in its class and an interface that makes for easy and intuitive handling." With a full frame sensor, quick aperture lens, and excellent image stabilization, photographers are supposedly able to snap shots in any lighting—from super bright beaches to dark city streets. It also enables you to take rapid-fire shots so you can capture quick-moving subjects.
Photo Credit: Leica
Other features include a 24-megapixel CMOS sensor that's matched to the lens, HD video recording at either 30 or 60 frames per second, an integrated 3.68-megapixel electronic viewfinder, quick autofocusing, ISO settings up to 50.000, the option to save as a JPEG or RAW file, and a WiFi module that allows wireless transferring of your photos to other devices. You can also make changes to the Q's settings, like shutter speed, from your smartphone or tablet, thanks to the accompanying Leica Q app.
Photo Credit: Jason Peterson/Leica
Photo Credit: Copenhagen/Leica
Photo Credit: Jason Peterson/Leica
Photo Credit: Copenhagen/Leica
Photo Credit: Jason Peterson/Leica