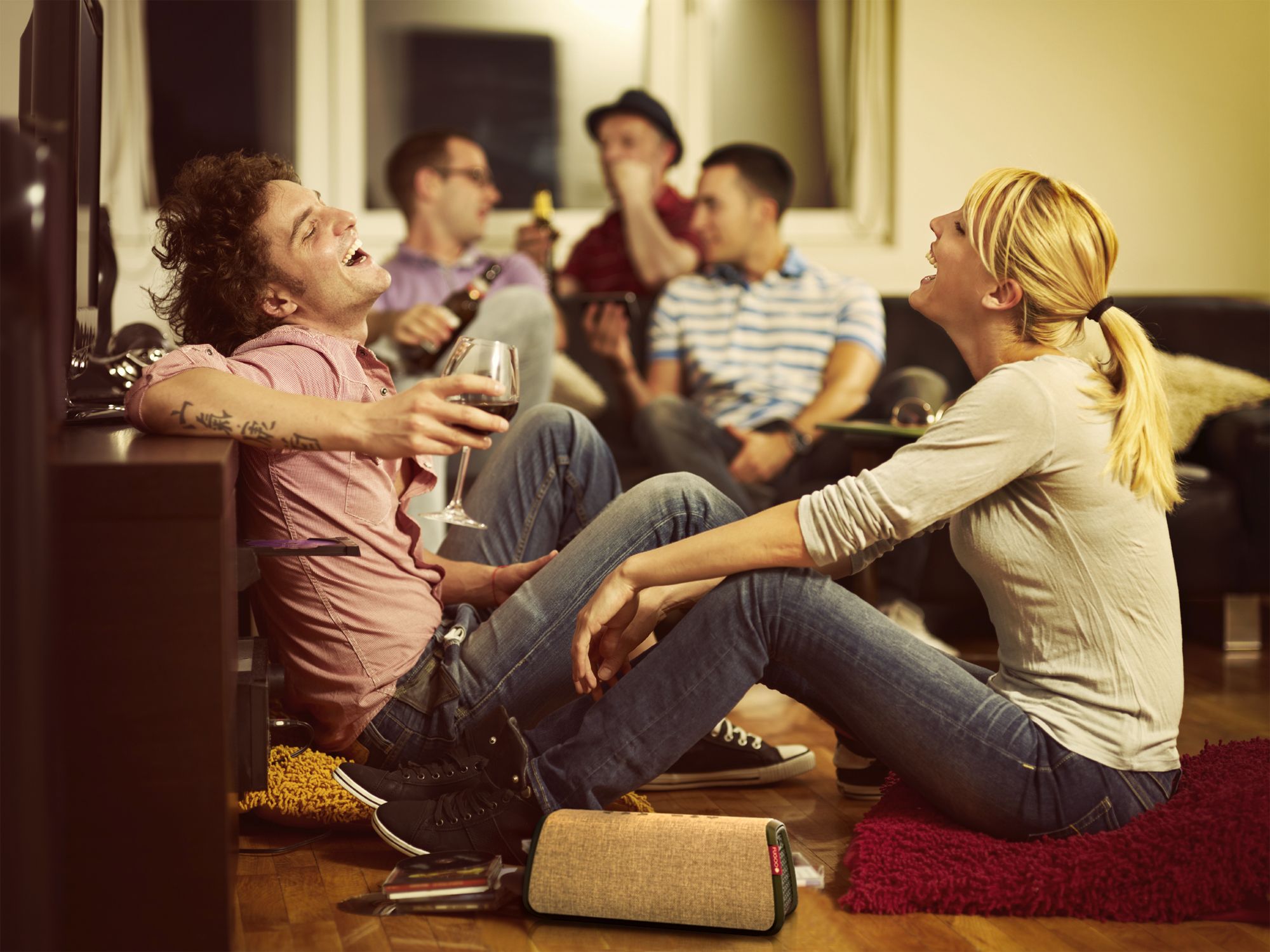 Photos Credit: FUGOO
I've ruined plenty of gadgets by taking them to the beach, leaving them in the sun or bringing them into a steamy bathroom so I can listen to tunes in the tub, so a hearty wireless speaker is a big deal. FUGOO has a line of various options that are all catered towards specific lifestyles, including a Tough model for the rugged outdoorsy type (i.e. not for me), and I found their Style XL to be a pretty great fit. Especially since when the company says waterproof, they mean it.
Weighing almost four pounds, the $280 XL is much larger than the one-pound original model, but it's still shorter than a ruler and super portable. Though it's much cheaper than many other wireless speakers, its sound is surprisingly comparable and perhaps even better. With eight acoustic drivers (including two mid-woofers and four tweeters) that face in different directions and an eight-degree upwards angle, the device offers 97 decibels of sound pressure that sounds full and spreads easily through a room.
As nice as the specs are, the durability is what really matters. The design includes shock-mounted components and heavy-duty end caps that absorb impact if dropped. FUGOO has also tested the Style XL at temperatures as high as 131 F and encased it in a tweed-inspired waterproof covering. The material is actually a fiber-reinforced resin shell that keeps moisture from getting inside. While I didn't find temperatures hot enough to test the first part out, I did casually toss the speaker in a pool and was pleased to see that the XL survived and still functions to this day.
With a charging power bank, the speaker can juice up your smartphone or tablet without a problem, while it offers 35 hours of use on a single charge. Compatible with Siri and Google Now, Style XL can be used as a speakerphone and has sleek push buttons along its top for easy use.