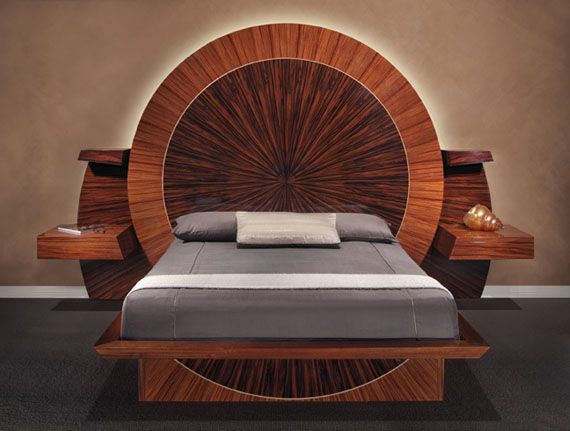 Home Decor:
Parnian Furniture,
Arizona
-based furniture manufacturer and creator of the World's Most Expensive Desk has recently announced the world's most expensive bed, with prices ranging from $38K to $210K.
Company president Abdolhay Parnian explains the bed's design, "I design furniture like most artists create fine art. I keep working on the design and think of every detail until I am satisfied that the end result will be perfection. I have been working on this design for over 2 years. My craftsmen have spent over 8 months making this intricate piece of fine art by hand."
I am pleased with the look and feel of the end result and am now working on a much more elaborate version for a private client."
Optional upgrades to the bed include built in iPad holders, charging stations, pop-up and swivel TVs and computer monitors, hidden compartments, gold and stainless steel detailing and custom handmade mattress options with all natural materials include wool, cotton, latex and horsehair.

www.parnian.com