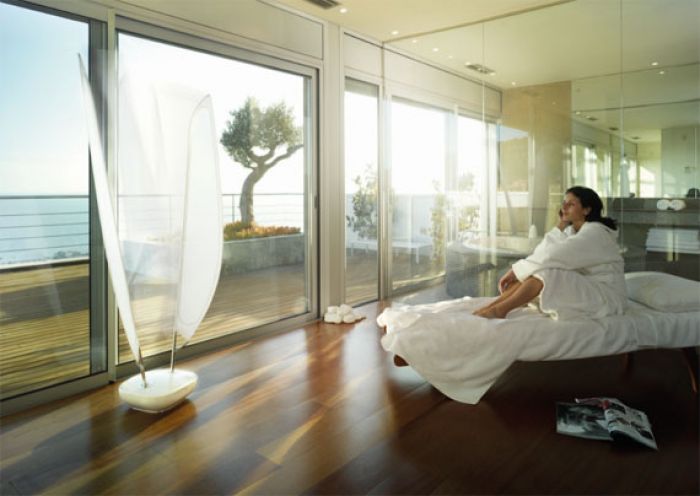 Home Decor: Careful and stylish German engineering has gone into two new home décor accessories that are newly available in the States: the i:Wing and QLOCKTWO.

The i:Wing is a stylishly designed gadget that helps to circulate and ventilate air. Quiet and sleek, the minimal design of the i:Wing has been recognized for Design Price Germany 2011 Nominee by the German Design Council/Rat fuer Formgebung. The i:Wing retails at $2,875.


The QLOCKTWO presents a new way of looking at time. Handmade in Germany, the clocks combines time with words to tell the time. With interchangeable fronts, the QLOCKTWO fits in with any décor and encourages you to take time to look at the time. It is a great item for international travelers, as it is available in numerous languages: English, German, French, Spanish, Swedish, Italian, Russian, Dutch, Arabic, Chinese, and Danish. It is $995 for the acrylic and $1,195 for the stainless steel and has the option of hanging or standing.

To learn more visit QLOCKTWO.com and bionic-motion.com.