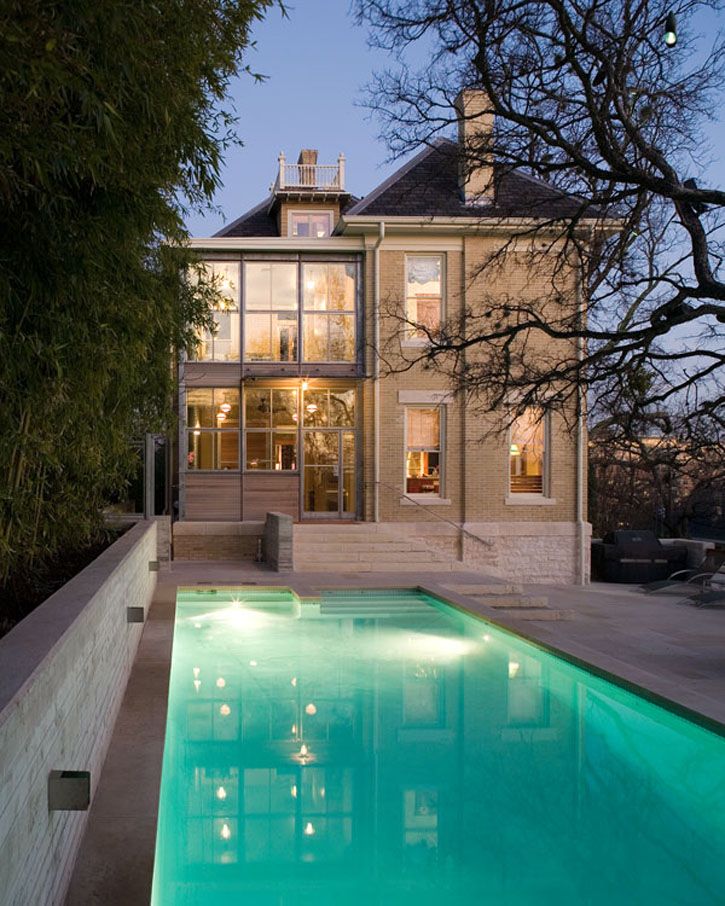 Photo Courtesy of Mell Lawrence Architects
From the creative genius of Mell Lawrence
Architects
comes this remodeling of The Baylor Street House, a Victorian home built in 1903. The age of the house provided a challenge for the design team who aimed to modernize the building. Some of the projects at The Baylor Street House included converting the attic into a master bedroom, adding a sky light, updating the kitchen appliances and building space for a fireplace, island, and banquette as well as revamping the back porch and installing galvanized steel windows.
Mell Lawrence Architects was established in 1991. The firm specializes in residential and small, commercial buildings and their work can be found across the country. Mell Lawrence has won numerous
design
and architectural awards and has been published in over 50 well-reputed books and magazines. In 2001 Mell Lawrence won "Firm of the Year" from the Austin AIA for their continual demonstration of quality, innovation, and customer satisfaction.
Last year the firm was awarded at the 25th annual AIA Homes Tour for their work on The Baylor Street House. In addition to the transformed attic and the other projects that made the Victorian era home a perfect blend of both the historic and the contemporary, the design team also built a free-standing garage with an overhead apartment. Complete with tall, alley-facing windows on the Southern side of the apartment, the garage serves as both a guest house and separate storage facility.
To see Mell Lawrence Architects' portfolio visit
ArchitecturalPolka.com
.