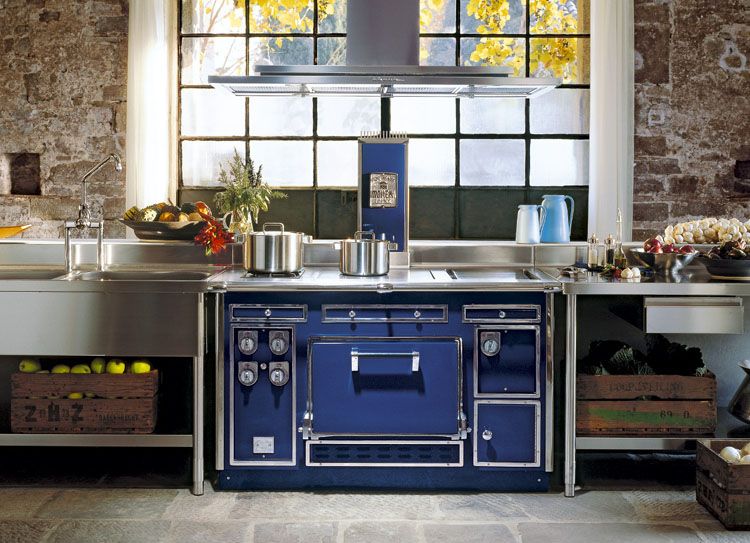 Photo Courtesy of Electrolux
If you spent millions on your
luxury home
, it only makes sense that you spend $100k on a kitchen range, especially considering it has a built-in security system so a thief can't run off with your cooking jewel. Made by Swedish appliance company Electrolux, the Molteni range pretty much has everything your private chef could ever want, including a fryer and food mixer. The oven door alone weighs 88 pounds so I'd love to see someone try to take it out of your kitchen in the middle of the night.
Each model is made to order in Saint-Uze, France and can be customized in different ways, meaning that no two bespoke stoves are alike. The company gives options of an electric solid top, a gas solid top, bain marie, hot cupboard, fryer, grill, induction, hot surface, fry top, et cetera. If you don't know what some of those things are, get advice from a chef.
The company claims that these
luxury kitchen appliances
are built to last a lifetime, or even longer; I'm sure when you die your kids will be thrilled to hear they've inherited your stove.