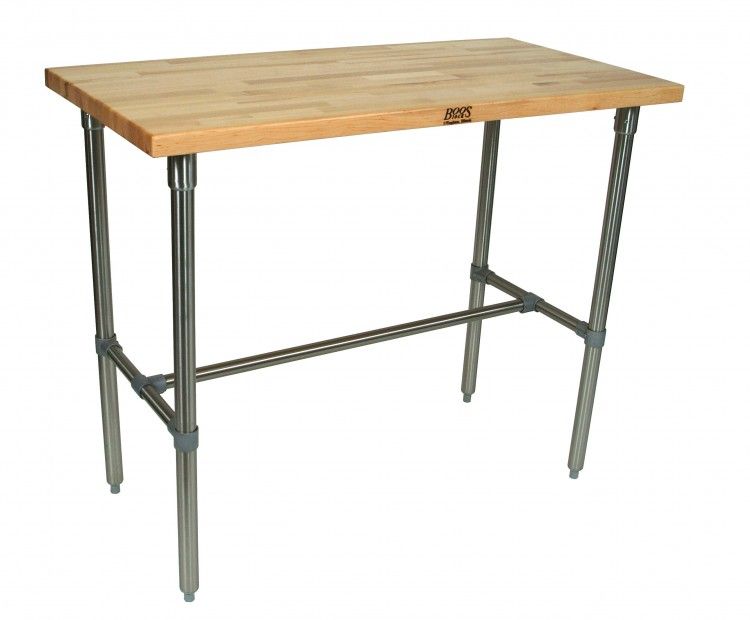 Photo Courtesy of John Boos
Admit it. Your kitchen is starting to look as old as your house that was built in 1984. Everyone knows a kitchen remodeling project is a massive undertaking but with just a couple of quick changes, you can modernize the entire look overnight. Introducing the John Boos Cucina Classico table in Maple made of 1.5-inch thick maple edge grain construction.
John Boos & Co. is based in Effingham, Illinois and is one of the oldest manufacturers of food service equipment and butcher blocks in the country. The company got its start in 1887 and today remains the only company in the US that has both stainless steel fabrication and wood manufacturing facilities in one location.