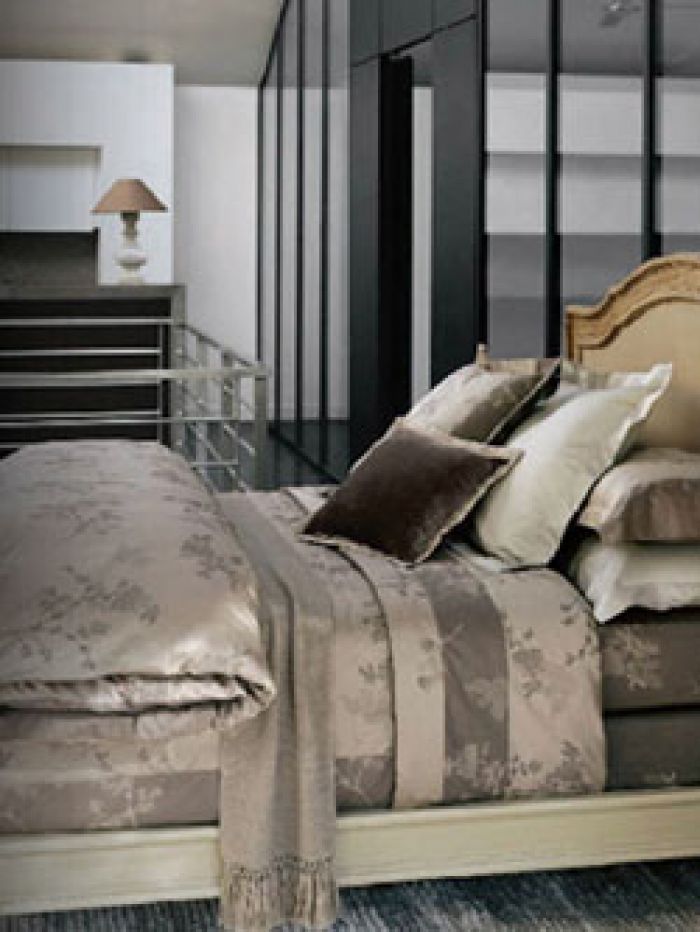 Home Decor:
Yves Delorme draws from an impressive heritage of French couture that is over 160 years old. The internationally acclaimed company is part of the family-owned French company, Fremaux Delorme.
First begun as a manufacturer of fine linens, the brand has also become a worldwide distributor of fashionable linen collections for the home. The esteemed home textile company combines the latest technical innovations with the most beautiful traditional materials to create fashionable linens for every aspect of the home. Using French couturier attention to detail, the linen house presents a new collection each spring and additional introductions in the fall. In addition to seasonal looks, Yves Delorme also offers a line of timeless solids and elegant neutrals that blend in with the décor of any home.
Yves Delorme has the honor of being part of the Comite Colbert, an organization founded in 1954 to bring the French love of quality and craftsmanship to the world. Other members of the council include a laundry list of France's most prominent luxury brands: Pierre Frey, Porthault, Hermés, Louis Vuitton, Christian Dior, Christofle, Baccarat, and le Chateau de Versailles.

Prestigious Yves Delorme linens can be found at eponymous stores, in-store boutiques, and other fine specialty shops throughout the world.