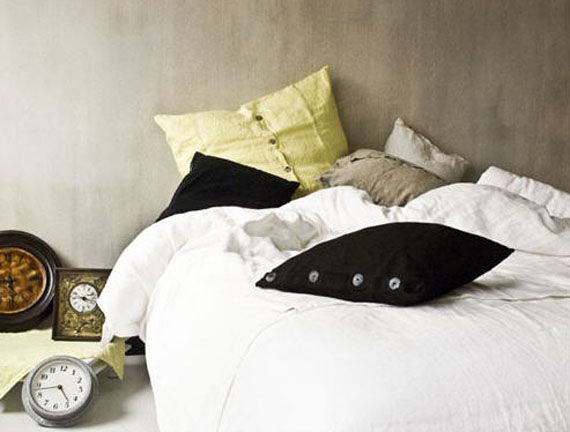 Home Decor:
Arte Pura built their company on the belief that textiles should be woven by the senses, clean and pure - less thinking and more feeling. Their linens are a direct reflection of this desire to create a collection where design and materials work together in complete harmony.
Light pastel colors on long flowing bedspreads and table linens have become the signature style of this Italian based line. They also offer a collection of home accessories, bath linens and clothing available through a handful of carefully selected boutiques in Italy.
One glimpse at an interior dressed with Arte Pura and there is no question as to why designers will travel to design shows as far as Paris and Milan to obtain the fresh serenity that these linens bring into a space.

Arte Pura can be difficult to find in the US, but it can be found at Beadboard UpCountry, in Brenham, Texas.