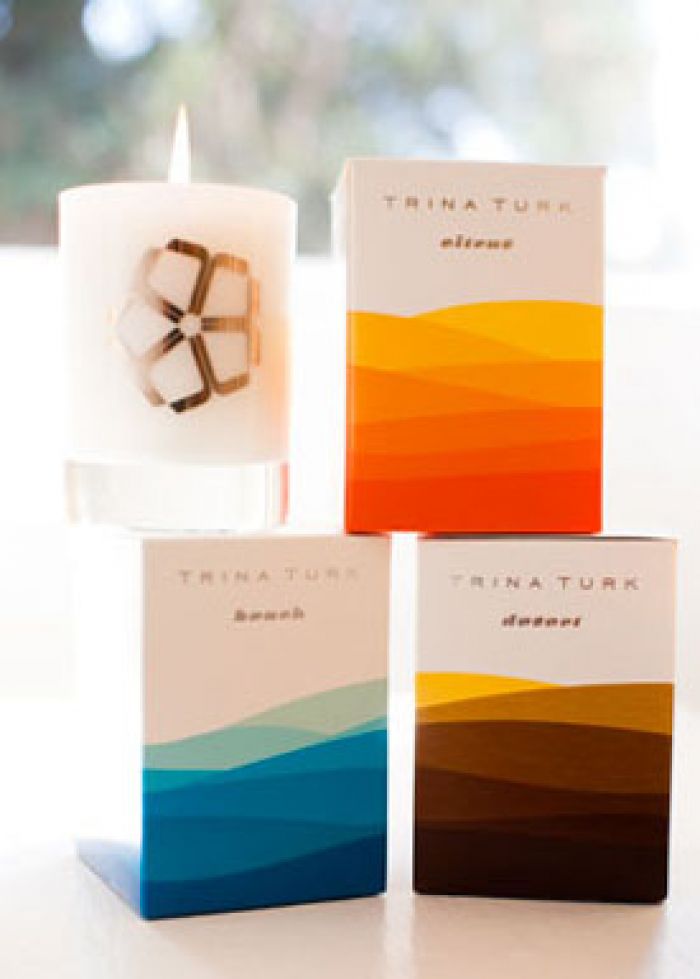 Home Decor:
Since Trina Turk launched her collection back in 1995, she has brightened up the fashion world with bright colors and designs. Most recently, she has added the
Trina Turk Home Collection
to her line.
Drawing inspiration from the "multicultural mix, architecture, and landscape of Los Angeles and California," Trina Turk has become a darling of the fashion industry, bring color to what can be a dark palette.
Recently, Trina Turk has partnered with home furnishings manufacturer Schumacher, and also introduced Trina Turk residential products, including rugs, pillows and tabletop textiles.

Trina Turk residential products carry over the color and playfulness of the original fashion lines. Current offerings include geometric prints in bold shades on neutral backgrounds, hinting at exotic locations.

The exotic locations can be brought home with Trina Turk Scented candles in Beach, Citrus and Desert aromas.

With Spring finally here, and warm weather beginning to peek through, Trina Turk residential brings sun and sand indoors.