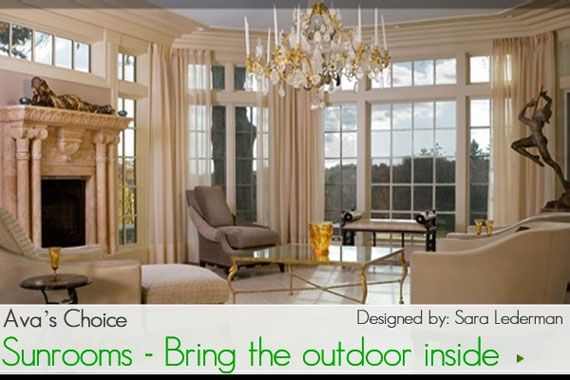 Home Decor:
Check out these beautiful sunrooms designed by our Ava Designers.
A sunroom showcases the natural elements, bringing in beautiful natural light and the glory of your green garden. A perfect sunroom lets you enjoy the sun without being oppressed by it. It provides all the benefits of being outdoors, but with none of the drawbacks.
Sunrooms, solariums or conservatories are brilliant if you want to enjoy your garden but stay warm and dry at the same time. Sunrooms are built onto your house and are normally situated in the garden. They allow you to enjoy the beauty and wildlife of your garden without compromising on comfort.


Get a FREE Design Review of Your Room at at AvaLiving.com