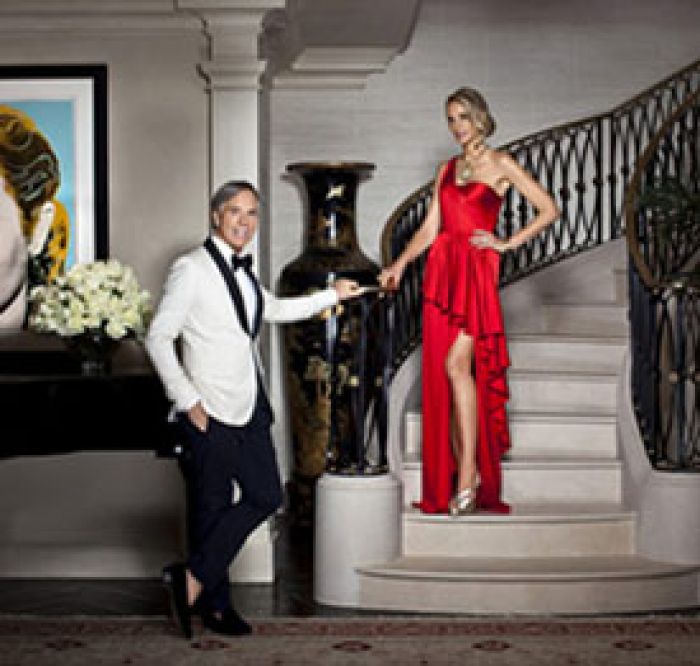 Home Decor:
Fashion designer Tommy Hilfiger and his family have moved into an exquisite new apartment at the renovated
Plaza
.
The designer and his wife, Dee, took their time in outfitting their place with décor befitting the historic hotel and residence at the corner of Central Park South and Fifth Avenue. The couple bought the two-story condo in 2008.
"We tried to incorporate as much of the history of the building as we could," says Dee, "From Marilyn Monroe to the Beatles to Jackie O., it makes you think, if these walls could talk."

Tommy says, "We had a vision to create an old-world atmosphere complementing the old-world Plaza."

The original French Renaissance-style turret features an Eloise mural by Hilary Knight, while elsewhere in the apartment Andy Warhol paintings of icons including Grace Kelly, Elizabeth Taylor, Mickey Mouse and Marilyn Monroe.

The apartment exudes warmth despite the grand furnishings like the noir Maison Jansen dining-room table, the antique lacquered desk in the living room, and the crystal sailing-ship chandelier in the baby's room.