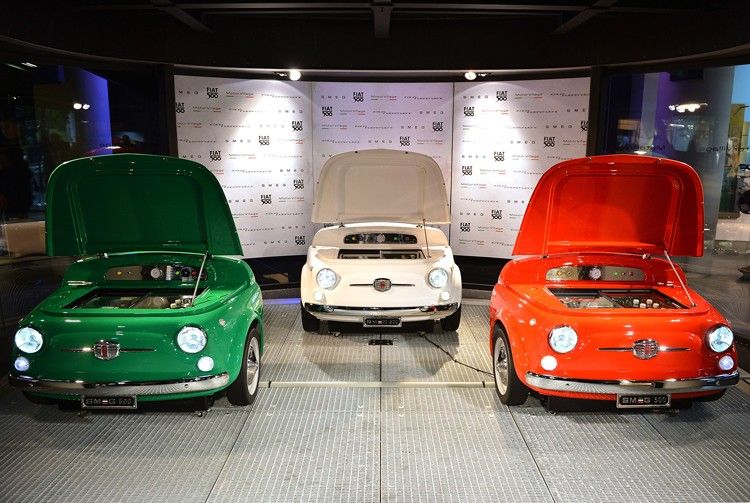 Photos Courtesy of Fiat | Smeg
If you're in the market for a designer fridge, Smeg is the place to go. The Italian manufacturer has a long history of producing upscale, style-conscious appliances dating back to the 1948. But if you like to throw in a bit of automotive style into the mix, Smeg's latest product could be just the ticket.
Designed in collaboration with Italia Independent, the
Smeg 500
channels the spirit of the original Fiat Cinquecento in the grandest of style. The latest addition to the Fiat 500 Design Collection, the Smeg bar fridge was unveiled earlier this month at the Colette concept store on Rue Saint-Honor? in Paris and revives a collaboration between Fiat and Smeg originally fostered in the 1950s.
Its 100-liter capacity includes three removable bottle holders and a shelf for beverage cans, but best of all is its design that evokes the classic Fiat 500. The retro refrigerator is available in white, green and red — the colors of the Italian flag — and would look just right in any man cave or luxury garage setup.