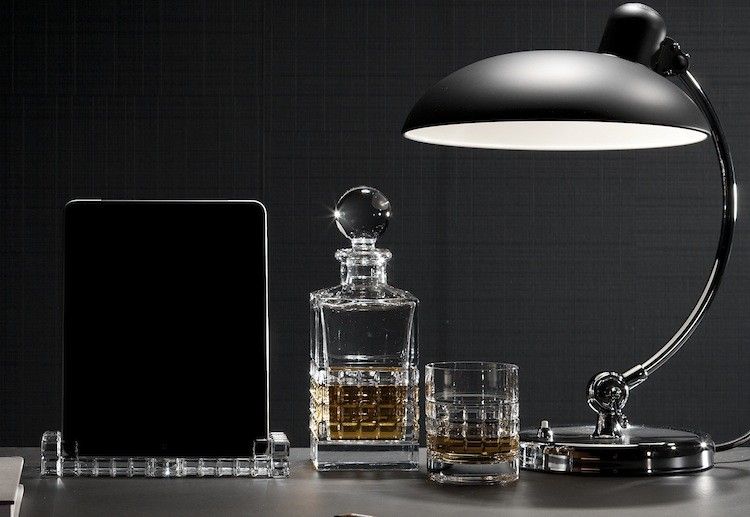 Photos Courtesy of Waterford
Waterford Crystal, founded in Ireland in 1783, has seen a lot of history. Chandeliers made of its famed product hang everywhere from Westminster Abbey to the Kennedy Center, and many generations of wealthy and stylish types have enjoyed their drinks from Waterford glasses. Now the brand is launching a new collection of luxury products for the modern gentleman, including spirits sets and crystal iPad holders. Dubbed the London Collection, it's a creative collaboration between Waterford Crystal and award-winning British designer Jo Sampson, known for her luxurious, stylish interiors. Bringing things into the 21st century, the London Collection aims to fuse Waterford's legacy and heritage of craftsmanship with the principles of contemporary design.
The collection's signature piece is the London Desktop Bar, priced at $17,500, which contains everything necessary for elegant cocktailing. Illuminated, faceted crystal side panels are set off by a removable top that also doubles as a serving tray. Embossed white leather cabinet doors with brushed metal trim open to reveal a mirrored interior holding two decanters, two pairs of drinking glasses and a set of coasters — all fashioned from Waterford crystal. In addition to the barware, which is also available as separate pieces, the London Collection features a tablet charger, smartphone docking station, engraveable paperweight and bookends.