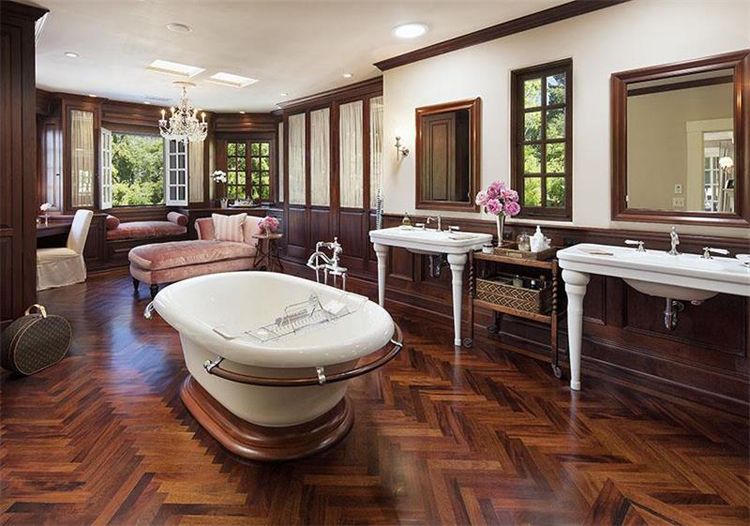 Photos Courtesy of Christie's International Real Estate
Glen Oaks, a Colonial Revival mansion in Montecito built in 1895 and designed by legendary architect Stanford White, has been listed for sale by Christie's International Real Estate at $13.9M. The property is one of the most historically significant estates in the country, as it is the only residence ever designed by White on the West Coast.
The legendary architect is responsible for many famous mansions on the East Coast, made for the likes of the Astors and Vanderbilts,as well as the original Madison Square Garden and the Washington Square Arch in New York City. Glen Oaks is set on a prime 3.76-acre historic compound in the heart of Montecito in Santa Barbara, where locals include Jennifer Aniston, Jeff Bridges, Tom Cruise, Ellen DeGeneres, Jennifer Lopez, Brad Pitt, and Oprah Winfrey.
The mansion was originally commissioned by the Thaw family of Pennsylvania, which had vast railroad and coal holdings. In an interesting footnote, White was shot dead by Harry K. Thaw, a scion of the same family, in 1906 over actress Evelyn Nesbit. The Glen Oaks estate is comprised of two separate residences and has a total of 12 bedrooms and 13 baths. It was completely renovated and restored in 1994.
The nine-bedroom, ten-bath main residence is rife with rich architectural details. It features a gracious column-lined veranda, wine cellar, plush library, and 11 woodburning fireplaces (many of them carved of marble). The property also features a three-bedroom, two-bath guesthouse, swimming pool, tennis court, and impressive gardens.