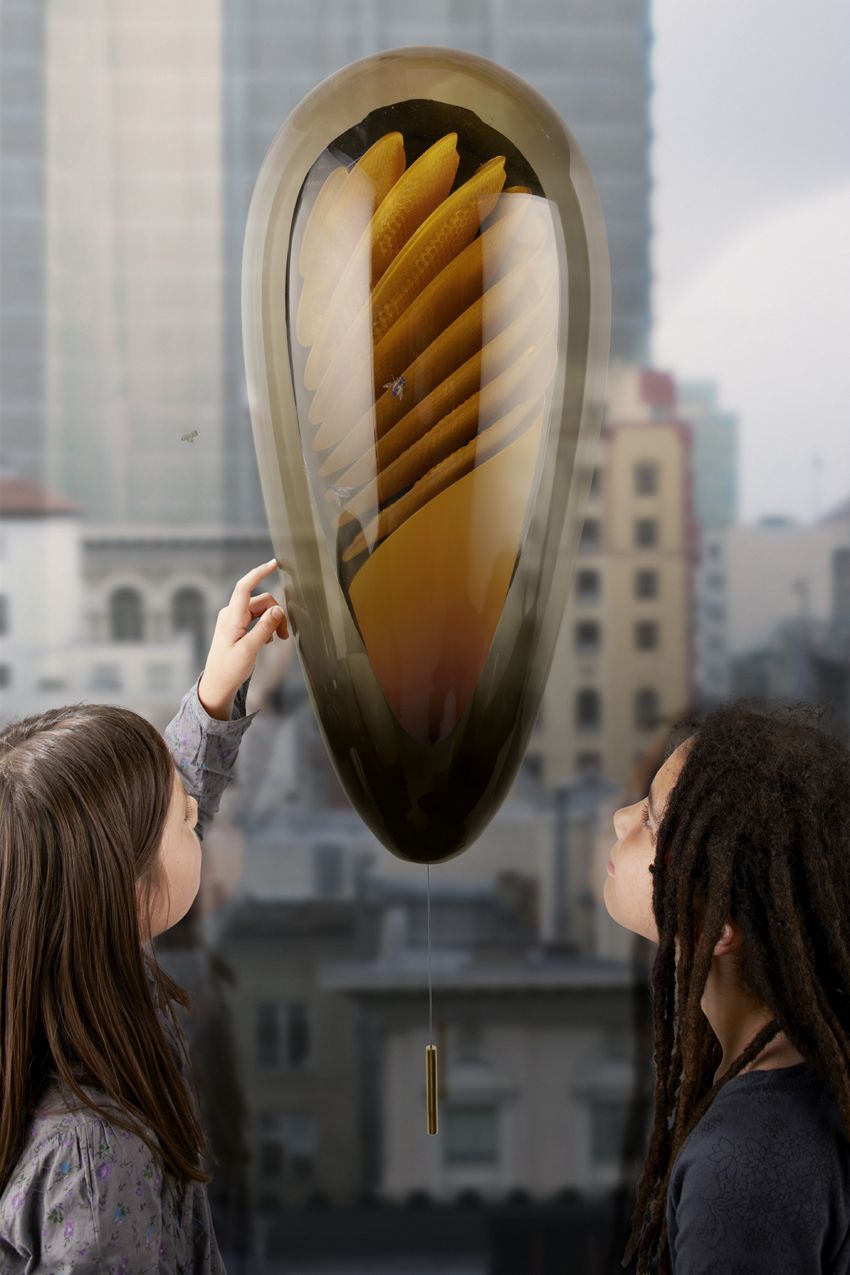 Photos Courtesy of Philips
Having a beehive in an apartment doesn't just sound like a bad idea, it sounds downright frightening — at least it used to. Philips has created what they're calling an urban beehive concept that not only collects rich, fresh bee-made honey, but the unit looks super cool; almost like something out of a Neill Blomkamp flick. Just so you know, that would be the director behind two of the greatest sci-fi films ever created: District 9 and Elysium.
Compared to pretty much every single other personal-use beehive unit, this thing is an absolute step in the right direction. It's actually so well designed that the aesthetics alone almost make it worth having a literal swarm of bees in your home, apartment or garage at all times. The design attaches to your window, the hive on the inside and a white front piece with a flower pot on the outside. The flower attracts them, while a small tube allows the bees to crawl inside the man-made hive. The upside-down teardrop already holds honeycomb frames for the insects to build their cells on, just like other colony kits.
When you're ready for some honey, all you have to do is pull on the bottom of the hive where a smoke actuator helps keep the bees calm while you collect the golden elixir from their home. If/When this urban beehive gets released, I can see tea sales going through the roof to accommodate all the extra honey we're all going to have.
This conceptually cool endeavor is just a piece of the company's Microbial Home project, which has its sights set on raising sustainability for homes. We would go so far as to bet that if they can continue to design stuff half as cool as this beehive, they will see a ton more people buying their products to look fashionable, all while passively doing something to help protect the environment.