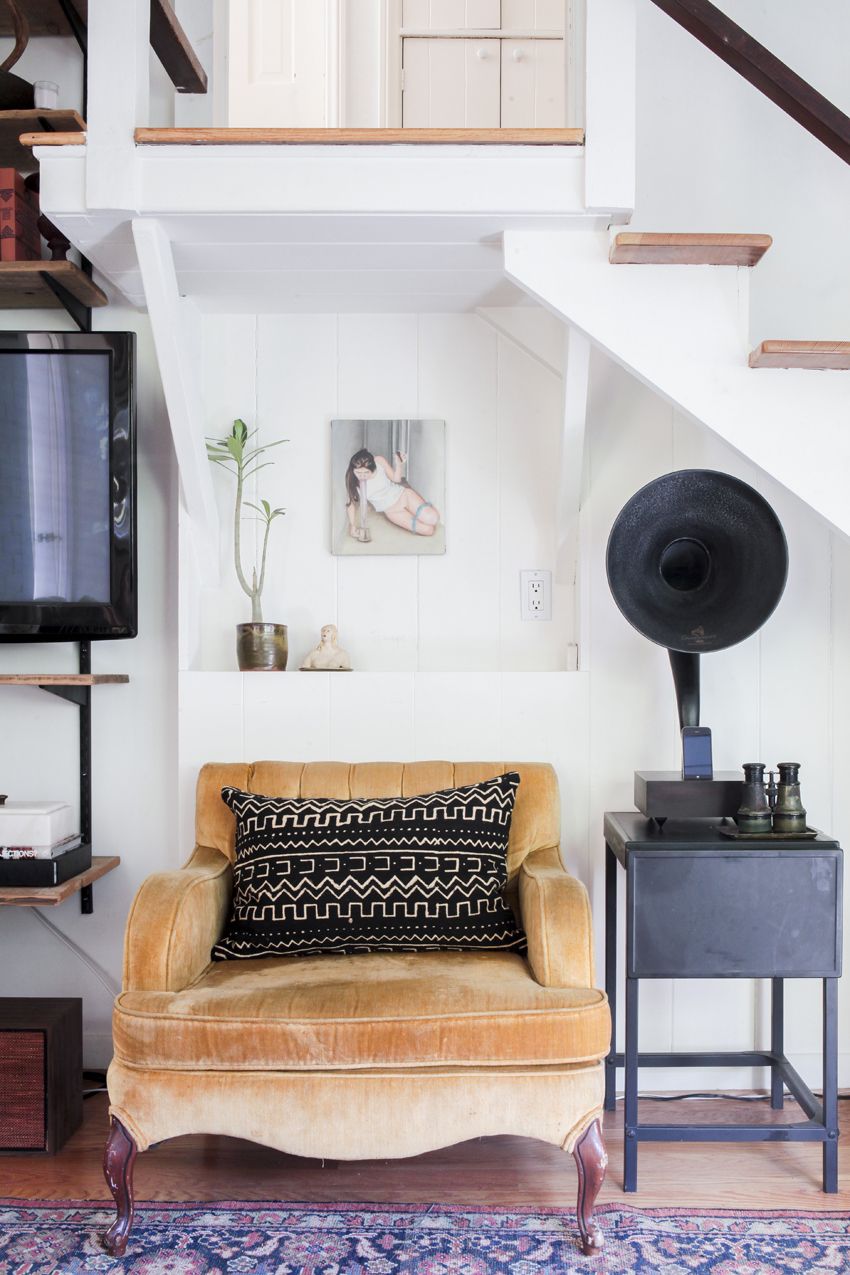 Laurel Canyon; Photo Credit: Tessa Neustadt
Whether you just bought a new house and need to figure out the overall look or you're just tired of your current décor, interior design can be pretty daunting. Wanting to change the face of interior design, Homepolish was born to bring excitement and fun back to the process. Doing everything from basic redecorations to huge-scale renovations, the bespoke online company works with designers all across America to make high-end design easier and more accessible.
West Village Townhouse; Photo Credit: Homepolish
Founded in 2012 by interior designer Noa Santos and tech wiz Will Nathan, Homepolish focuses on how you feel when you walk through your door, wanting to create a certain emotional response that goes beyond a space that simply looks cool. "We're leveraging technology with a human touch to combine the country's top interior design talent with a revolutionary level of service for our clients," says Homepolish Co-Founder and President Will Nathan. They've worked with quite a few high profile projects, from designing GILT's offices to a West Village Townhouse in New York City that's one of the Rolling Stones' many homes.
West Village Townhouse; Photo Credit: Homepolish
The entire process begins when you visit their website to check to see if they are currently working within your city and then answer a few questions about your needs and budget. The company will pair you with the designer they think best matches your style and then set you up with a $50 in-home, one-hour design consultation. If you like your designer, you can then figure out how you want to move forward.
La Labra; Photo Credit: Bethany Nauert
"If a client falls in love with their designer, they have the option to purchase time by the hour ($100-$130 per hour, with packages starting at $500) to do anything from a massive renovation to a one-room makeover," says the company. Plus, you also get access to Homepolish's discount program at over 70 of the nation's top design vendors and brands.
La Labra; Photo Credit: Bethany Nauert
Homepolish apparently has a very strict selection process when it comes to choosing designers, promising their clients the very best from top firms and design schools. They're currently active in New York City, Los Angeles, San Francisco, Chicago, Boston, Philadelphia and Washington DC, with plans to expand to Seattle later this year.
If they're not in your city yet, don't worry. You can still fill out the online form and they'll get into touch with you if they branch into your area (which will also lock in their current pricing).
La Labra; Photo Credit: Bethany Nauert
Laurel Canyon; Photo Credit: Tessa Neustadt
SoHo Loft; Photo Credit: Emily Johnston
SoHo Loft; Photo Credit: Emily Johnston