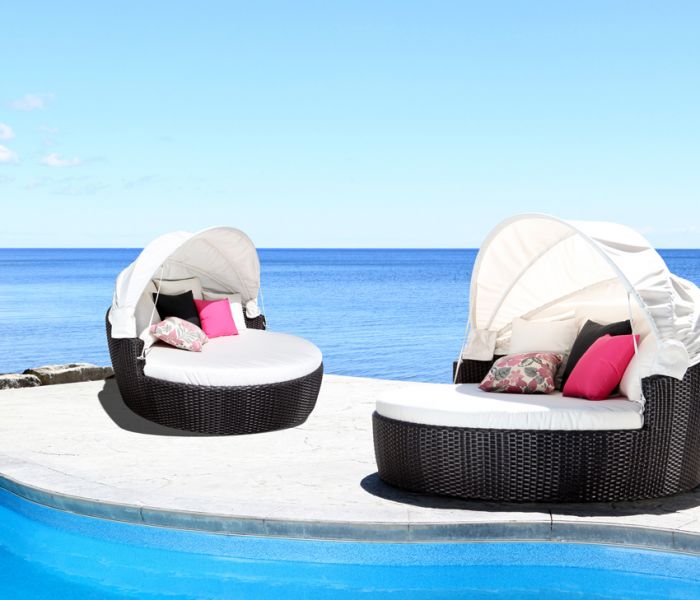 Patio Furniture by CabanaCoast
Spring is here and that means we have been spending a lot of time outside, soaking in the sun and enjoying some fresh air. How much time we spend outdoors though is usually dictated by somewhere comfortable to lounge, and that's where a daybed comes in. The Louvre from Canada-based CabanaCoast is made using SolWeave Outdoor Wicker over an aluminum frame, with a thick base cushion and a folding canopy to block out the sun's harshest rays. It also comes with some multicolored throw pillows to complete the look.
Though the company is based out of Toronto, they ship worldwide and make modern patio furniture for both private and commercial use — so, if you own a luxury spa, you may consider getting some of these for your customers. Measuring in at around six feet wide, six and a half feet long and over five and a half feet tall, the daybed provides plenty of space for a couple of people. We love the idea of grouping two or three of these by a waterfall pool or in a lush garden, giving you somewhere to relax and maybe start reading Game of Thrones — you've only been planning on it since season one. 
OWN IT | Price Available Upon Request