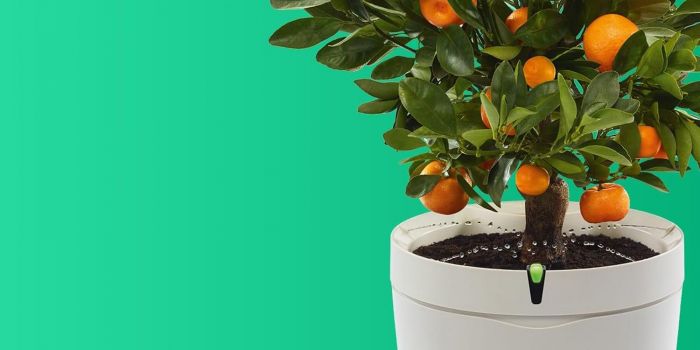 Photos Credit: Parrot
Let's face it, not everyone is blessed with a green thumb, but potted plants can be such a great asset for a home. They help keep indoor air clean, add life to a room, and can play a huge part in a home's decor. However, keeping a plant alive can be next to impossible for a lot of people that either don't know how or for those that travel often and aren't home to water their plants. So, for the green-thumb deprived or those that travel a lot, the Parrot Pot is meant to make gardening and keeping plants easy and stress-free.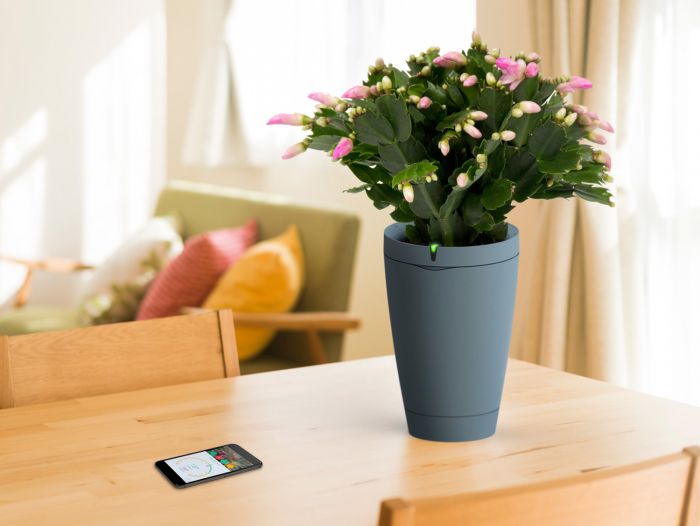 The flower pot uses sensors to continuously monitor your plant's needs from your smartphone to ensure it get's the right amount of water at the right time. The pot is able to adapt to your plant's needs after monitoring a few watering cycles, so it knows exactly how much water your plant consumes and how often. Then you can just set it and forget it, and the pot will water your plants for you for up to a month of being unattended while sending real-time updates to your phone. So, you can go on vacation and relax knowing that your plants will be thriving when you return. The smart gardening trend is making gardening attainable for everyone, and keeping plants alive and happy.
The Parrot Pot is around $105, and available in Black, White or Brick to suit any indoor or outdoor decor.
OWN IT | $105+