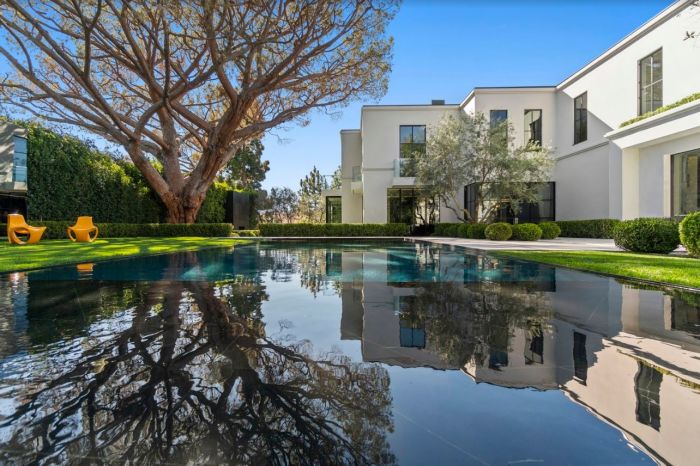 Photos Credits: Eleven55 & Hilton & Hyland
An ultra-luxurious property located in Beverly Hills was just sold at a whopping $42,750,000 by billionaire property developers Ian and Richard Livingston. The project is speculated to be in collaboration with the infamous L.A.-based developer Max Fowles-Pazdro. At roughly 24,000 square feet, the home was built over a nearly three-year period and sits on almost an acre on Angelo Drive.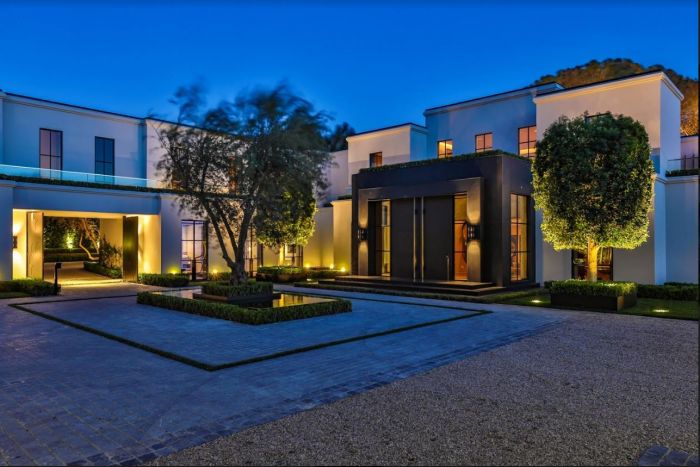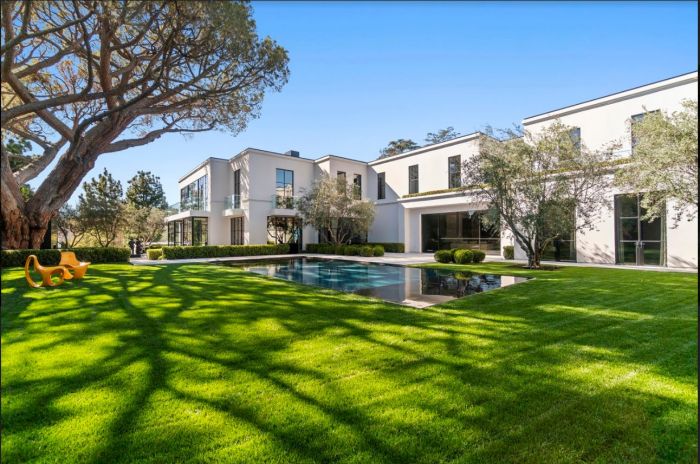 Photos Credits: Eleven55 & Hilton & Hyland
The 8 bedroom, 11 bath home, is completed with a Technogym, screening room, guest house, staff quarters, and bocce court to fulfill the desires of buyer Ekkehart Hassels-Weiler and his new husband Omar Romero. Although Hassels-Weiler is a former attorney and is routinely described as an "investor," there is little information about his business interests online.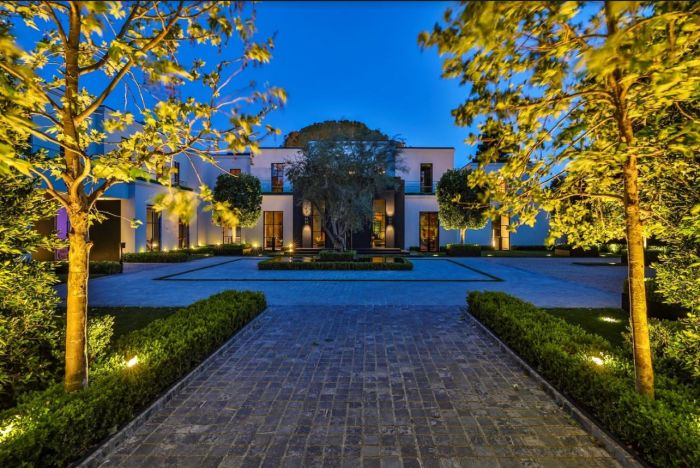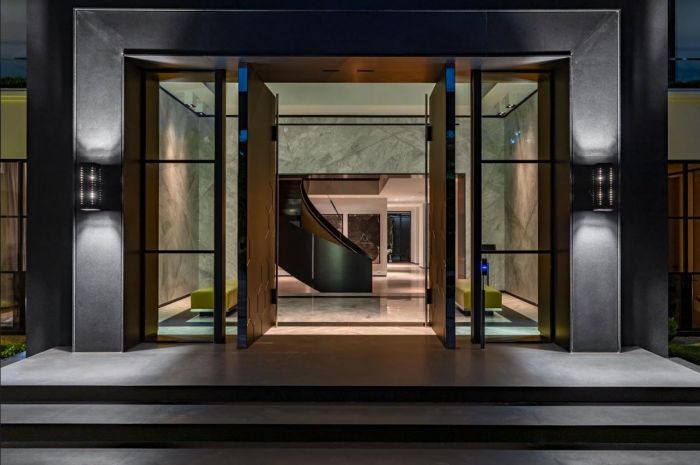 The world-class estate pays incredible attention to detail, privacy, sophisticated interiors, and exceptional elegance. The property is shielded behind a forbiddingly tall double gates that open to a long dramatic driveway followed by an impressive motor court which highlights an olive tree surrounded by a calming water feature. The blacked-out front doors silently glide inward, revealing 30-foot ceilings, marble walls in the foyer, a grand staircase, and thoughtful floor plan. Other lavish interior moments include a sophisticated formal dining room, a master wing with impressive views, and one of L.A's most opulent home libraries. Outside of the home, the backyard is accentuated with outdoor water features, sprawling lawns, and a negative-edge swimming pool with inset spa.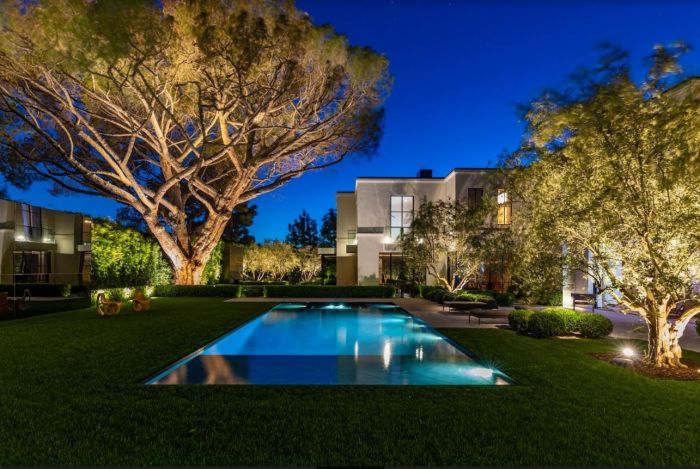 Photos Credits: Eleven55 & Hilton & Hyland
The blend of rich landscaping, natural stones, a variety of wood, steel, and brass create a true sanctuary. The neighborhood includes affluent celebrities such as Sandra Bullock, Ricky Martin, David Geffen, and Tony Prtizker. The buyer is represented by Patrick Fogarty of Hilton Hyland.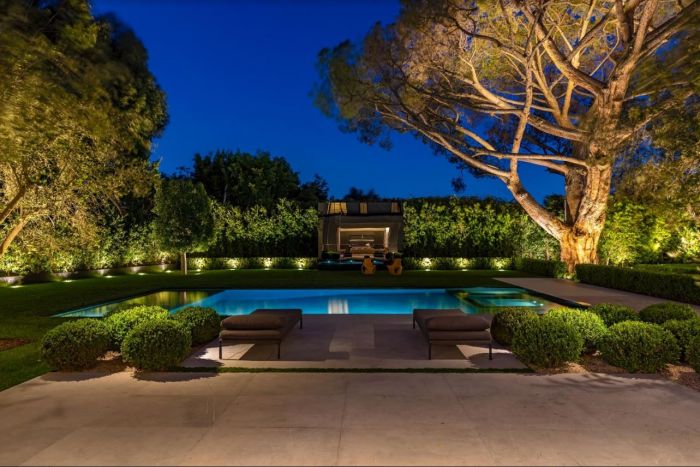 Photos Credits: Eleven55 & Hilton & Hyland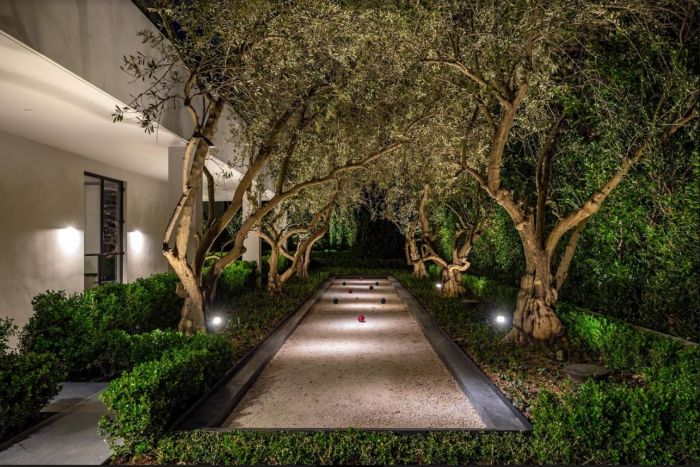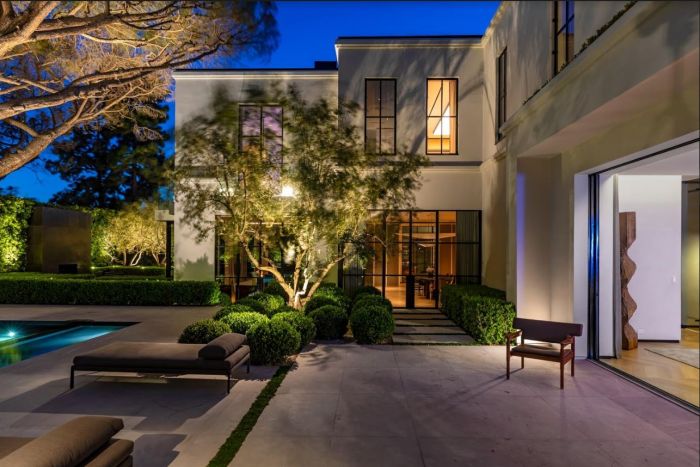 Photos Credits: Eleven55 & Hilton & Hyland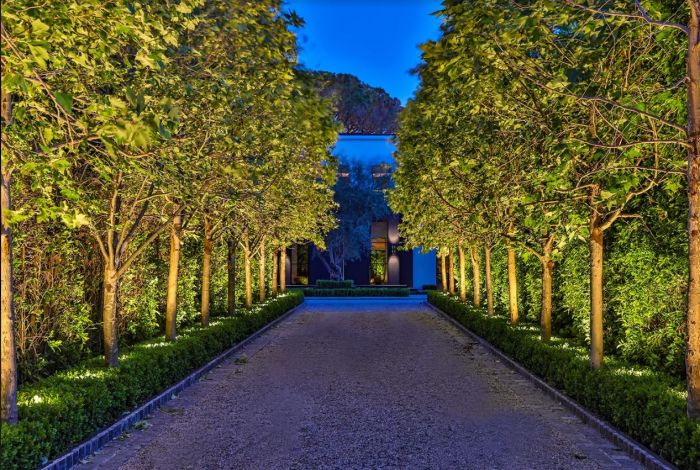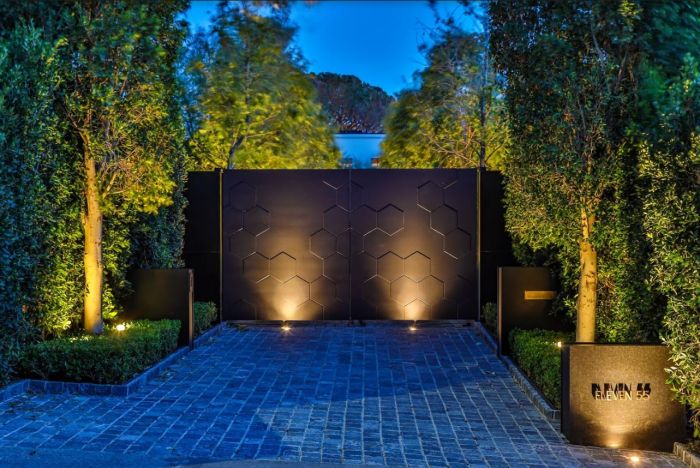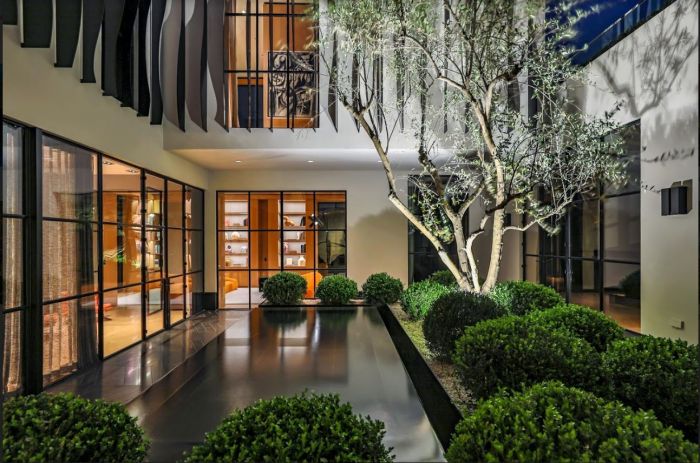 Photos Credits: Eleven55 & Hilton & Hyland