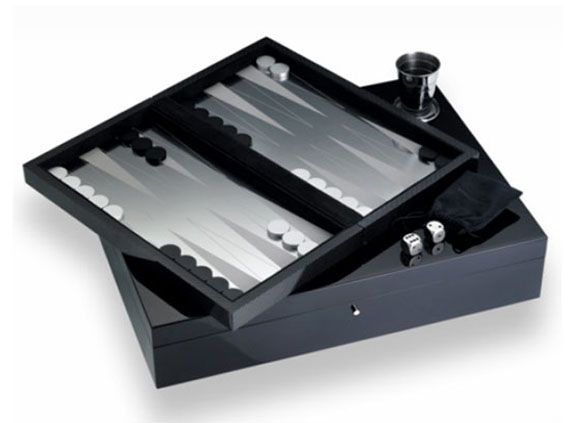 London luxury goods firm Alfred
Dunhill
has come out with the ultimate sports car enthusiastís accessory, a carbon fiber games compendium for $4,000.
The luxe piece is designed to accompany a gentleman on his travels and provide amusement in idle moments. A masterpiece of understated, elegant design, at first glance its merely a sleek black box made of carbon fiber, resembling a type used in the latest supercars.

Carbon fiber is incredibly hard-wearing while remaining light enough to be easily transported. The compendium is handmade by expert artisans exclusively for Alfred Dunhill. It is inspired by some of the finest pieces in the Dunhill archive, originally made of saddle.

Inside the box youíll find all the requisites for playing two traditional and well loved games: chess and backgammon. A folding two-sided playing board is also finished in carbon fiber, with stainless steel playing surfaces, a steel dice cup and anodized aluminum counters and pieces.

The chess pieces ingeniously double as backgammon counters with their designations imprinted on the reverse. The firm is also offering a set of poker playing cards in a matching carbon fiber box for $350 for those who want even more entertainment options en route.

Visit www.dunhill.com to see more.