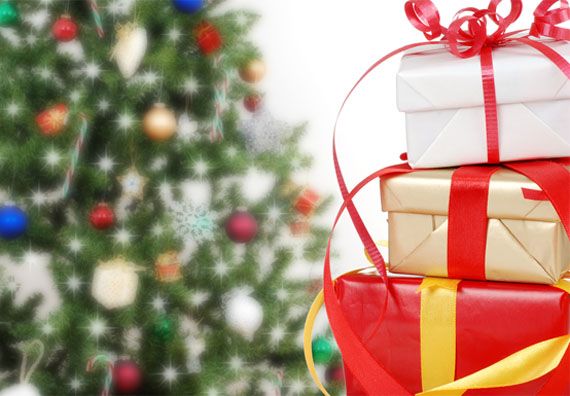 The holidays are just around the corner and so is the season of giving. As you open up your wallets to purchase presents for friends and family, don't forget those less fortunate. According to a poll conducted by the
American Red Cross
, 79% of Americans agreed that they would rather have a charitable donation made in their name than receive a gift they wouldn't use and four out of five said helping the less fortunate is an important part of the holiday tradition. To get into the holiday spirit, here are a few charitable events and causes that hope to make the season bright for all:
The Ritz-Carlton, Laguna Niguel
is hosting the Fourth Annual Holiday Surfboard Auction from November 19 through December 31 to benefit Surfers Healing, a surf camp which introduces children with autism and their families to the therapeutic properties of surfing. The Ritz-Carlton, Laguna Niguel also just hosted the Second Annual Surfing Santa Contest on November 19-20 which benefitted the same charity. Both events are part of The Ritz-Carlton, Laguna Niguel's Community Footprints program and have raised more than $57,000 over the last three years. The auction includes surfboards from surfing legends Andy Irons, Garrett McNamara, Joe Aaron, and a signed board from Joel Parkinson from the 2011 Billabong Tahiti Pro, as well as celebrities and artists including the cast of Sons of Anarchy and Wyland.
The Smith & Wollensky Restaurant Group (SWRG) is giving back with a special holiday ornament. Proceeds from the purchase of the ornament will benefit Doug Flutie Jr. Foundation for Autism. Ornaments are available at all company locations or online at the new enhanced "Shop" section of the website. In addition, SWRG is also holding appreciation dinners for support staff, families and friends impacted by autism at all nine company locations. Nominate a person or couple who has shown great commitment and dedication to raising awareness of autism spectrum disorder, or has made a significant impact in the lives of individuals with autism at
SmithAndWollensky.com
. Selections will be made after the New Year and dinners will be scheduled in January 2012.
Four Seasons eGift Cards are not only the perfect solution for last-minute gift-giving, the purchase of each card also helps to plant a tree. As part of the 10 Million Trees commitment announced earlier this year, Four Seasons gift cards not only give the gift of a good time at Four Seasons Hotel and Resorts, but also help to replenish the Earth's dwindling tree population. Four Seasons eGift Cards may be purchased online at
FourSeasons.com
or in person at any Four Seasons hotel or resort. Online denominations from USD 100 to 5,000 are available, and in person from USD 50 to 100,000.
If you're in the San Diego area on December 4, head to the Shop with a Purpose event from 2 p.m. to 10 p.m. at the Moniker Warehouse located at 705 16th Street. Purchases of the current collection (inspired by homeless children) benefit StandUp for Kids.
If you want to learn how your business can make a difference, get tickets to
The Intersection Event
at Pixar Headquarters on January 14, 2012. The special event teaches entrepreneurs and business owners how to give back with feature speakers such as actress and UNICEF ambassador, Susan Sarandon, technology expert and CTO of Walt Disney, Greg Brandeau; design connoisseur and CEO of IDEO, Tim Brown; the entrepreneurial founder of AOL, Steve Case; passionate leader and VP of Google, Marissa Mayer; social activist and SVP of Word Vision International, Dr. Chris Pitt; computer scientist and President of Pixar Animation Studios, Dr. Ed Catmull and more.