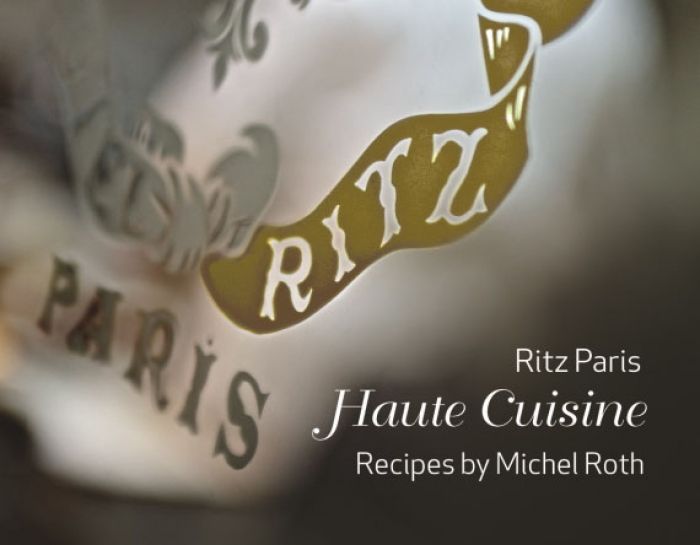 Photo Courtesy of Flammarion
Among enthusiasts of fine French cooking, there are few rivals to the extravagant L'Espadon restaurant at the famed
Ritz Paris
. That's only fitting for the opulent edifice founded by the Swiss hotelier César Ritz in collaboration with legendary Chef Auguste Escoffier in 1898 in a nobleman's former mansion on the Place Vendôme.
Coco Chanel and Ernest Hemingway once lived there (commemorated by a suite and a bar named in their honor) and these days the likes of Nicole Kidman and Gwyneth Paltrow are regulars. For those who count the hotel and its eatery as a favorite, as well as those who want to experience it vicariously, Flammarion has just published
Ritz Paris: Haute Cuisine
.
The beautiful book by Michel Roth, the L'Espadon's renowned chef who has been awarded the Prix Taittinger, the Prix Escoffier, Meilleur Ouvrier de France, the Bocuse d'Or and two Michelin stars, and Jean-Francois Mesplede, former director of the Michelin Guide to France, is a mouth-watering tribute to a grand culinary tradition.
It features a collection of 60 recipes including appetizers, main courses, and desserts from the restaurant accompanied by lush color photographs by Grant Symon, as well as tales of César Ritz's unlikely ascendancy, Escoffier's early days in the kitchen, and Roth's carrying of the culinary torch.
Bon appetit
. To purchase, go to
Amazon.com
.