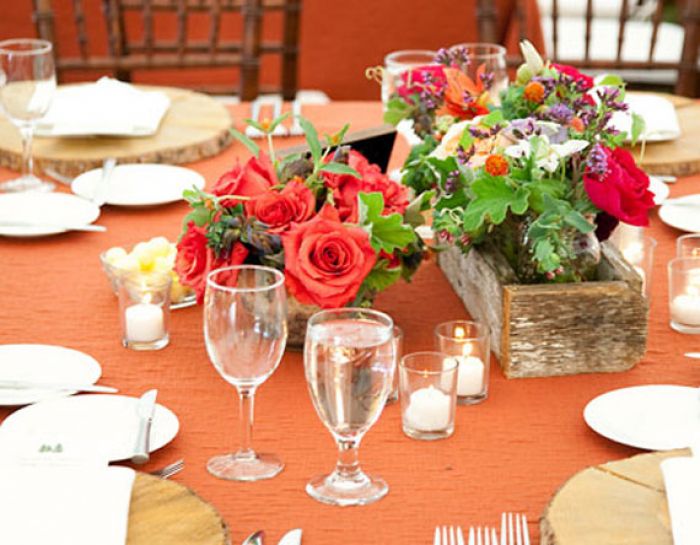 Why you should hire a professional when planning a party — and the questions to ask
Time is always an issue when it comes to
entertaining friends and family
, especially around the holidays, as many find themselves burning the midnight oil in a mad rush to get everything together. Remember last year, when you said you were going to plan ahead, only to find yourself scrambling to send out invites a week before the big day?
Half the battle of hiring help when hosting friends is realizing that you need help. If your budget is accommodating, hiring a professional will go a long way to ensuring that you enjoy your party as much as your guests do, especially if you put in 60-hour work weeks and need some assistance making appetizers for 40.
Even if you feel you can't afford someone to help prep, serve, and clean the night of the party, you don't have to do it alone. Around the holidays there often tons of kids home from school, looking to earn an extra dollar here or there. Be creative and hire them! Ask them to greet your guests with a glass of champagne and tackle their coats or have them put on an apron and lend a hand in the kitchen.
Are you like me, undecided whether it is worth the added cost to hire an extra set of hands this holiday season? To sort out what's what, I sat down with
Chicago
-based eventiste Jennifer Dunham Luby of Second City Soirée to find out if and when hiring help is the right choice, and what one should ask.
What is the benefit of hiring a professional?
Being a guest at your own party is truly a wonderful thing. You can sit back, relax, enjoy your guests, and not have to worry about a single thing. It's a very freeing experience and it makes your party a million times more enjoyable.
How large or complex does the event have to be for a client to feel like they are getting their money's worth?
There are three factors to consider as you plan the party — how much time, money, and talent you have to spend. If you're a whiz in the kitchen, but will be putting in a 60-hour work week, there is no doubt that making appetizers for any party will cause a lot of stress (or land you sick as a dog once it's all over). Having a professional on hand will make the planning, and the party itself, more enjoyable for all. Click here to see some of the best in the business.
What questions should a client ask?
Besides assessing the scope of their services and price, be sure to ask if there's a minimum number of hours you will need to book. Also verify what they will wear. Typically, black pants with a white shirt and apron are standard, yet for elaborate occasions, some might be willing to dress in theme if you provide an outfit.
As a client, do I need to do my homework first?
Figure out exactly what kind of help you need — is it just catering help, styling assistance, or soup-to-nuts full-scale event management? And enter the meeting with a good idea of what you want the person to help you accomplish. The stronger the vision you have for the event, the better off you are. The more clearly you can communicate what you want, the happier you'll be with the end result. Then be honest about what you can spend and exactly how much assistance you require — don't bite off more than you can chew.
What things do planners know that clients don't?
It really depends on what you need and ask for. Some might be able to handcraft items if you want a DIY look, or style a beautiful table. Others will work with you from the very first grain of an idea and ensure that whatever inspires the menu is woven throughout all elements of the event, while others can help on the day of the event, coordinating vendors and the details, leaving you free to enjoy your guests.
What are some money-saving tips to consider when hiring help?
Identify what you want to do least, and have the pros handle that. This can range from simply purchasing a few party trays from a caterer (but handling the set up and clean up yourself), or hiring a cleaning crew to take care of post-party details. If you're unsure, spend your money on having someone work the event. You can prepare appetizers in advance or slog through next day cleanup, but being able to be a guest at your own party is priceless!
What if I can't afford a professional?
Some help in the kitchen is better than none, and college kids or even the responsible teen next door might be better than no assistance at all. Most can help with setting up the space as well as managing the behind-the-scenes work (popping more appetizers in the oven, mixing another batch of punch, re-stocking the bar, etc.) provided they're given clear instructions. If you have a culinary school near you, the hospitality students can be a great resource, as they already know the ropes! Don't forget to give instructions on what to wear. Black pants and a black or white top are always a safe bet.
More from our friends over at TheDailyMeal: