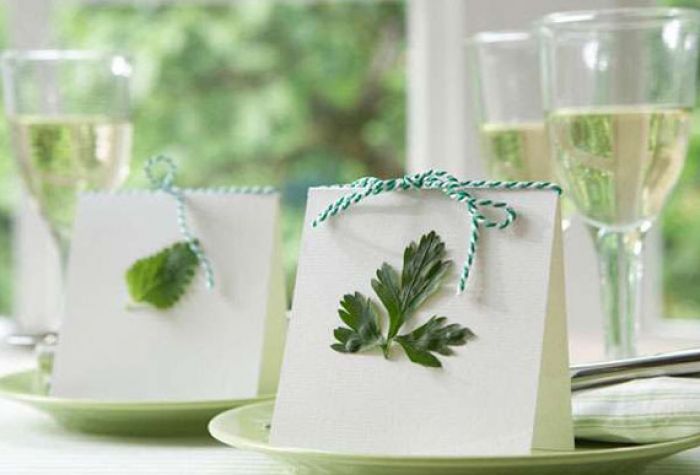 Photo Credit: 79Ideas.com
Easy, money-saving ways to decorate with herbs for the holidays with herbs, greens, and pinecones
A recent issue of Scientific American reported that mistletoe may be extinct in 20 years. And the
holidays
arenít complete without mistletoe, right? So that either means weíve got to get all our smooches in now or think of a smart alternative should this holiday merry (match?) maker disappear.
This year, Iíll choose the latter. Instead of buying some measly mistletoe that everyone else always seems to have, make mint or basil the new mistletoe and hang a special pot from the door molding that can double as a kitchen garden come January (because herbs will come in handy for adding lots of flavor to those lightened-up dishes weíll be making then).
Click here to see the Easy Christmas Decorations to Make with Herbs Slideshow
Mistletoe aside, there are a number of unique ways to deck the halls for the holidays that wonít break the bank or make you feel like youíre following in your motherís footsteps. And all you need are greens from outside, or herbs from your garden or local market. Plus, your money will go farther, as all of our ideas, from centerpieces of herbs or pinecones to fireplace herb bundles, have new life long after Santa comes and goes. And should you forget the rosemary for that roast rack of lamb for
Christmas Eve dinner
, that wreath filled with sage, rosemary, and dried chiles will come in handy.
More from our friends over at TheDailyMeal: