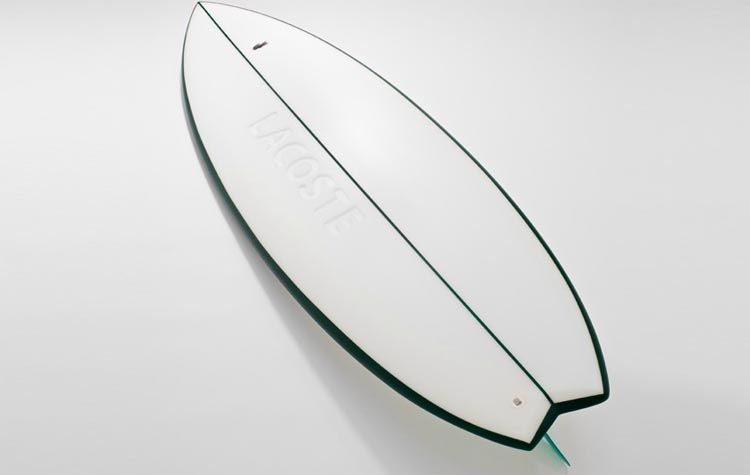 Photo Courtesy of LACOSTE LAB
You know LACOSTE by their recognizable crocodile logo, which stems from founder René Lacoste's nickname of "The Crocodile" due to his drive on the tennis court, and since they've been around since the 1930s, they've had quite a while to establish themselves as a
luxury apparel
company.
The French brand has touched on everything from clothing and shoes to perfume and watches, and of course you know of their famous tennis shirts. Now, through LACOSTE LAB, you can find a wide range of products, like their limited edition surfboard.
In partnership with NOTOX, LACOSTE's board boasts a modern and classical shape with a thruster finish. Made in France, the eco-friendly board was crafted in part with Jean-Pierre Stark, of STARK Surfboards, and designer Christophe Pillet. The board features specific FCS "performance glass" fins, polyurethane foam blanks and lamination of polyester resins and fiberglass.
For price inquiries, contact LACOSTE LAB.