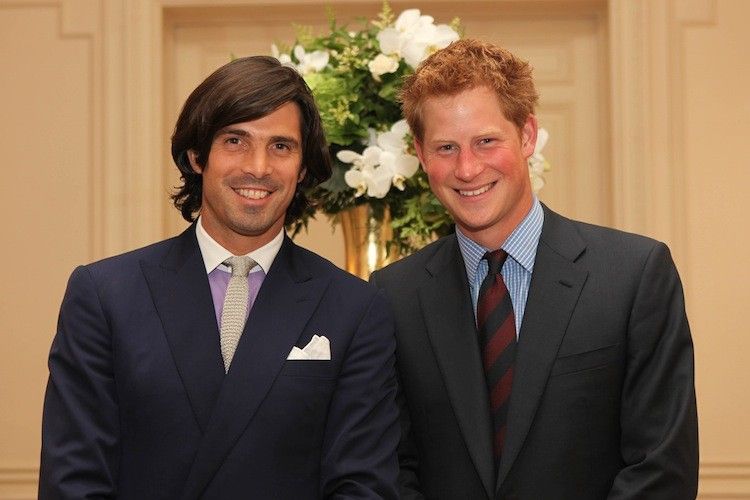 Photo Courtesy of St. Regis
Englandís dashing royal sportsman
Prince Harry
will finish off his official tour of the U.S. this month by playing in a charity polo match at Connecticutís Greenwich Polo Club on May 15. The Royal Salute Sentebale Polo Cup will benefit Sentebale, the charity founded by the Prince in 2006 to improve healthcare and education for the children of Lesotho, Africa. Prince Harry will play on the Sentebale team sponsored by
Land Rover
along with Greenwich Polo Club owner Peter Brant, billionaire husband of Stephanie Seymour. Playing against Harry on the opposing team sponsored by St. Regis Hotels & Resorts will be Ralph Lauren model Nacho Figueras and Dawn Jones (wife of Tommy Lee Jones) and a top-ranked polo player.†
High profile attendees at the prestigious match are set to include St. Regis Connoisseur Jason Wu,
Elizabeth Olsen
, Stephanie Seymour, Karolina Kurkova, Carolyn Murphy, Valentino and Torquhil Ian Campbell, the Duke of Argyll. Following The Sentebale Royal Salute Polo Cup in Connecticut,
St. Regis
will host its sixth annual St. Regis International Cup on May 18 at Cowdray Park Polo Club in the United Kingdom. The Audi England team will play against South America, again captained by St. Regis Connoisseur Nacho Figueras, and VIP guests will enjoy the brandís signature cocktail, the Bloody Mary, champagne and signature St. Regis Afternoon Tea.