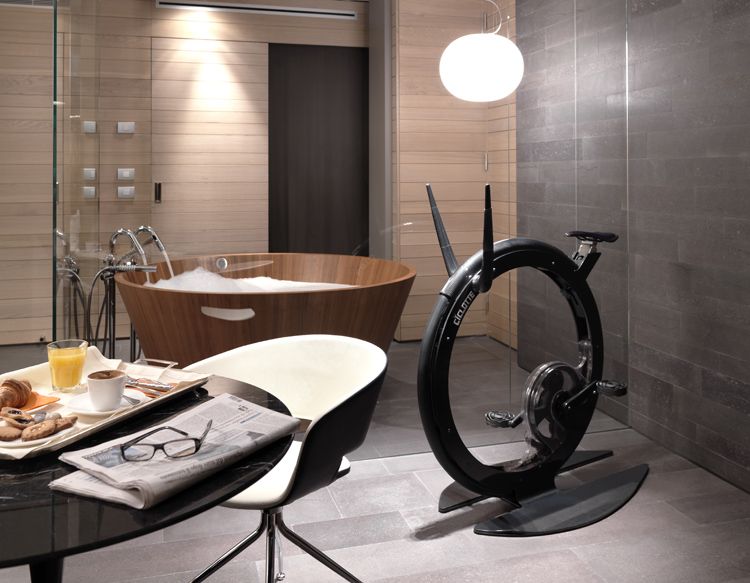 Photos Credit: Ezio Manciucca and Luca Schieppati
There always seems to be a new fitness fad coming out on the market, whether it be in the form of a crazy diet or a piece of oversized exercise equipment you don't know how to use. Let's be honest, if you're anything like me, neither one lasts very long ? that's why it's a
fad
. On those rare days I do decide to get active though, I prefer stationary bikes. If your image of a stationary bike is that of a full-sized bicycle, ugly and bulky, you're a little outdated. Designed and crafted in Italy, Ciclotte's luxury exercise bike models combine function and esthetic to create something sleek and subtle, sure to fit in any room of the house.
With designer Luca Schieppati at the helm,
Ciclotte
arose from the desire to create a design that blends seamlessly with a contemporary living space "where work and relaxation, exercise and entertainment share the same dimension." Hoping to become
the
"must-have" luxury fitness bike, Ciclotte boasts a different silhouette than what fitness buffs are used to ? most notably being the singular unicycle-like wheel and the two horns.