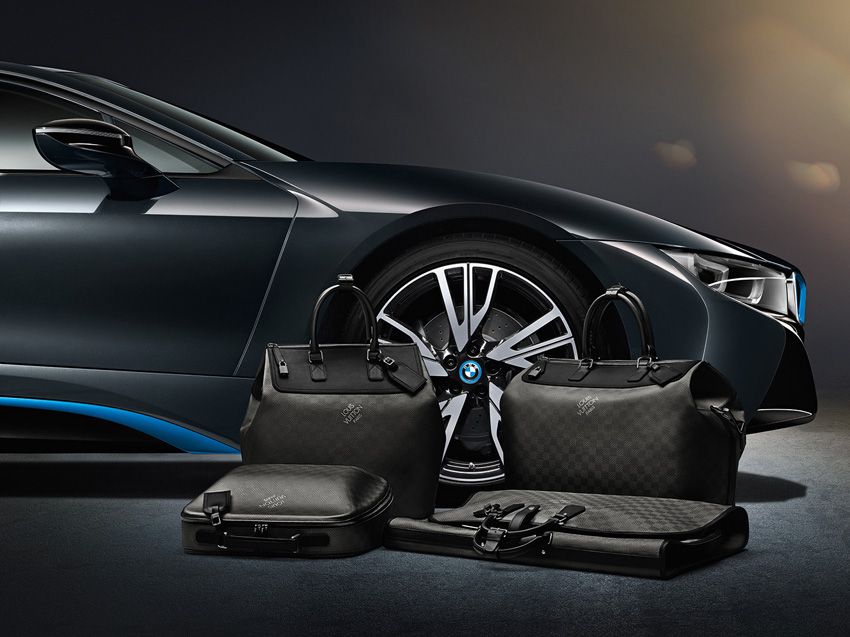 Photos Courtesy of BMW
Both experts in their respective industries, it shouldn't come as a surprise that BMW and Louis Vuitton have come together to release a luxury luggage set crafted from carbon fiber. Specifically designed to match the look of the plug-in hybrid BMW i8, as well as easily tuck into various parts of the interior, the collection is about as sexy as luggage can get. Seriously, these things are hot.
The luggage set includes the Weekender PM i8, Weekender GM i8, Business Case i8, and the Garment Bag i8 — all featuring a checkered Damier pattern and incorporating the slick feel of their namesake into the design.
"This collaboration with BMW epitomizes our shared values of creativity, technological innovation and style," notes Patrick-Louis Vuitton, Head of Special Orders. "Our craftsmen at Louis Vuitton have enjoyed the challenge of this very special project, using their ingenuity and attention to detail to create a truly made-to-measure set of luxury luggage. Is a pure expression of the art of travel."
Having seen the result, we can't say we disagree with Vuitton's take on the luggage. Those interested in the i8 bags will be able to request them starting in April at Louis Vuitton stores in Los Angeles, New York, London, Paris, Dubai, Moscow, Milan and Munich.