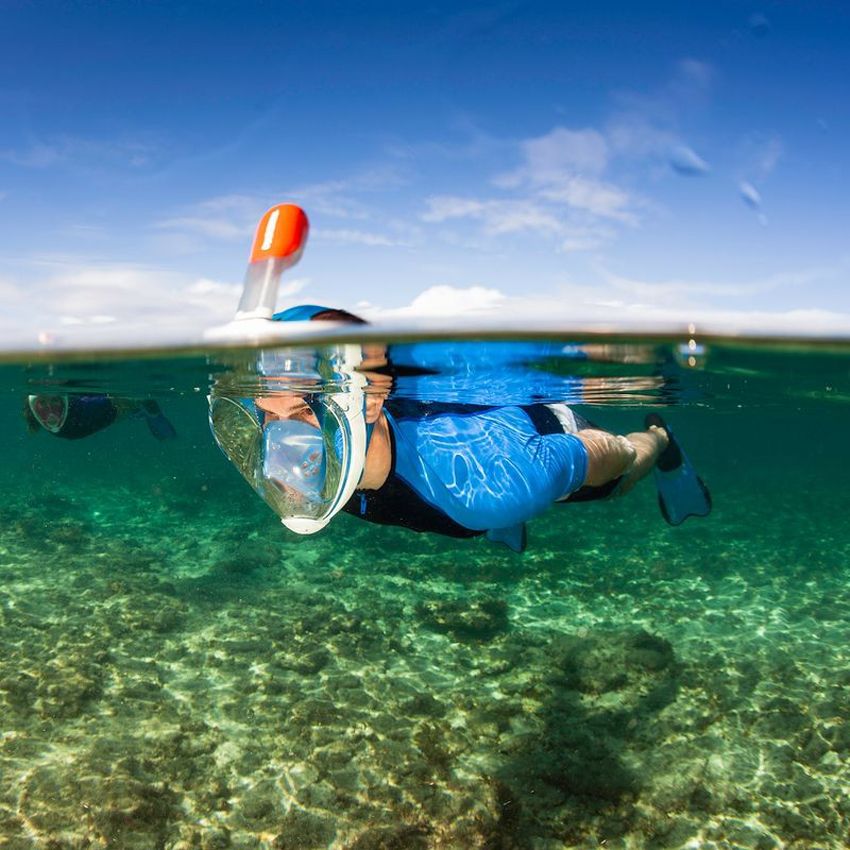 Photo Courtesy of Tribord
With traditional snorkeling equipment, many users experience difficulties that make exploring shallow waters unpleasant — if not completely impossible. In an attempt to address the difficulties associated with attempting to breath underwater with a snorkel (ylike inhaling water when you dip your head too low), Tribord has developed the Easybreath Snorkeling Mask. Covering the entire face, the Easybreath allows users to breath normally through either nose or mouth, rather than the uncomfortable (and sometimes unhygienic) standard mouthpiece. It's also designed to stop water intake when the snorkel tube is fully submerged. The dual-path airflow engineered by Tribord even helps keep the mask from getting foggy. This, in turn, allows swimmers to use the large 180-degree field of vision to the fullest, which means no more battling snorkeling gear and finally being able to enjoy your watery surroundings.
Easybreath is currently available to purchase through Decathlon stores and is available pretty much anywhere but the United States, so if you live in Florida and want one, you better make use of your international connections!
OWN IT | £39.99