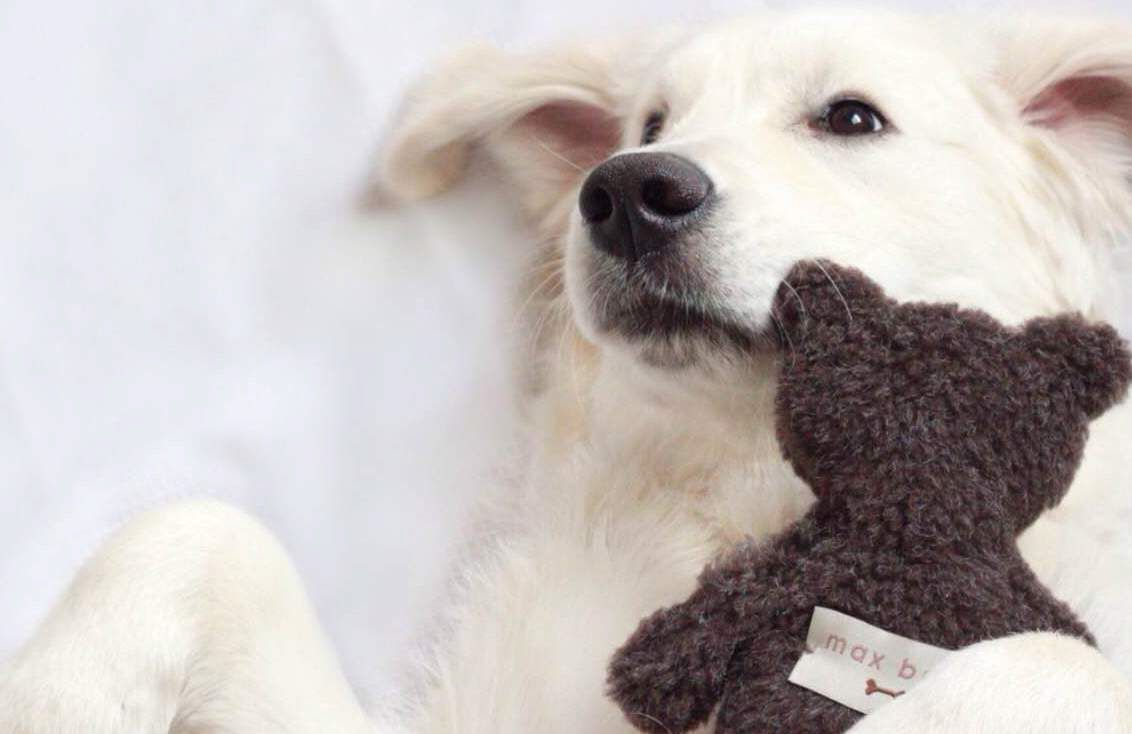 Photo Credit: Max-Bone
Fashionable people have stylish pups. Do you think Lauren Conrad would get caught with a poorly-stylized pet? No way. Sure, your dog probably doesn't care what color bow tie you pick out, but your friends will and that's what luxury dog line Max-Bone is counting on.
Photo Credit: EMWNG/Max-Bone
Led by designer Parisa Fowles-Pazdro, the high-end accessories and outfits are meant to blend right in with your living environment, making sure that your prize-winning Pomeranian Princess Buttercup fits in with your lifestyle. According to the company, their goal is to make "creative timeless, modern products that can be enjoyed for a long time" and we have to admit, they certainly know how to market them (we can't get over their Instagram account). It also certainly doesn't hurt that celebrities have caught on to the cute outfits, with stars like Selma Blair being photographed walking their Max-Bone-adorned pets.
Photo Credit: Max-Bone
In terms of clothing items, there are "roll neck" jumpers in three different colors for the collegiate type, and little hoodies in various colors and patterns (including one picturing an American flag for 4th of July). Bow ties range from solid black to polka dot, while the bandanas look like fashionable scarves that wouldn't look out of place around a human's neck.
Photo Credit: Pumpkin.Sunshine/Max-Bone
Max-Bone also carries several different dog toys (with our favorites being the Bogi Hippo Rope Toy and the Tommy Teddybear), leashes, collars, blankets, storage boxes and beds. They even have a Bone-Box monthly subscription service that is available in three sizes (Tiny, Mini and Jumbo) and range in price from $132 to $399. Depending on which size you go with, your Bone-Box will include surprise gifts from their catalogue.
Photo Credit: Max-Bone
The online store has actually been doing so well that they will be opening their first boutique right next to Melrose Place in Los Angeles on February 1, which is great news for locals.
Photo Credit: Max-Bone
Photo Credit: Max-Bone
Photo Credit: Max-Bone
Photo Credit: Max-Bone
Photo Credit: Max-Bone
Photo Credit: Max-Bone