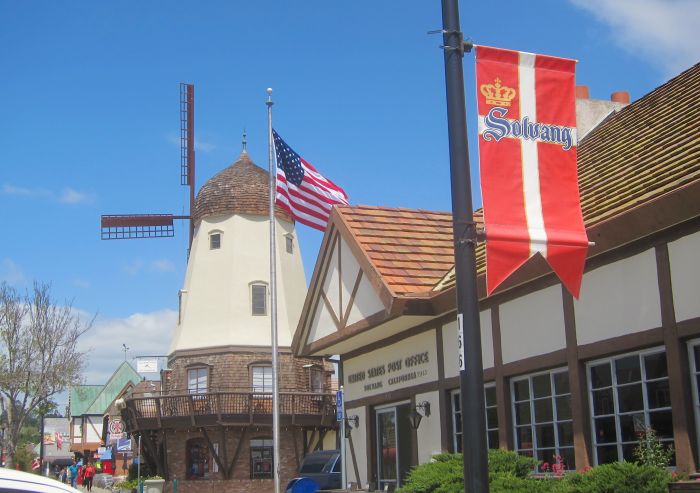 Photo by Michael Reiss
Just 45 minutes from Santa Barbara lies the charming hamlet of Solvang. Perhaps best known as the most Danish of towns outside of Denmark, there is no mistaking its heritage. The windmills, half-timbered houses, boutique shops and bakeries filled with Danish pastries---all harken back to the motherland. Yet, along with this flash trip back to traditional Denmark, there are plenty of modern-day draws to keep tourists coming back for more.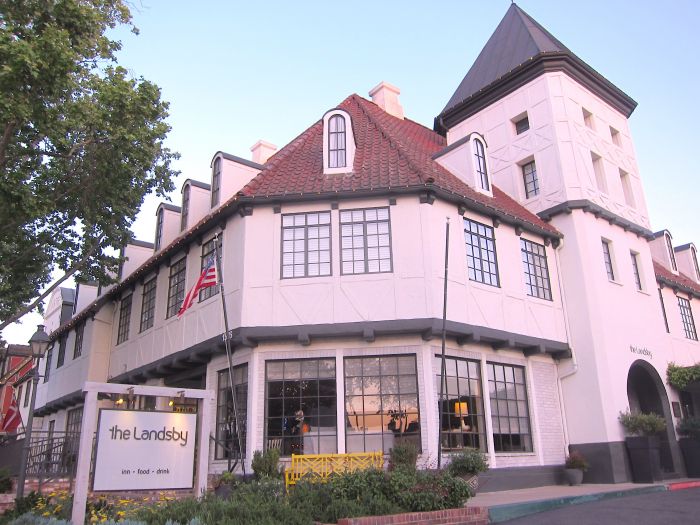 Photo by Michae Reiss
If Danish Modern is a style, then the recently redone Landsby Hotel may be the current epitome of this genre. The newest of Solvang's lodgings, the clean, modern lines, with bold, textured pillows, throws, and area rugs is an ode to the recognized hallmarks of this style. Located right in the center of town, the Landsby Hotel's rooms sport sleek wood flooring with comfortable beds, L'Occitane toiletries, luxurious robes and Keurig coffee makers.
A stylish, inviting lobby beckons you back after walking the village of Solvang or touring its gorgeous surrounding wine country.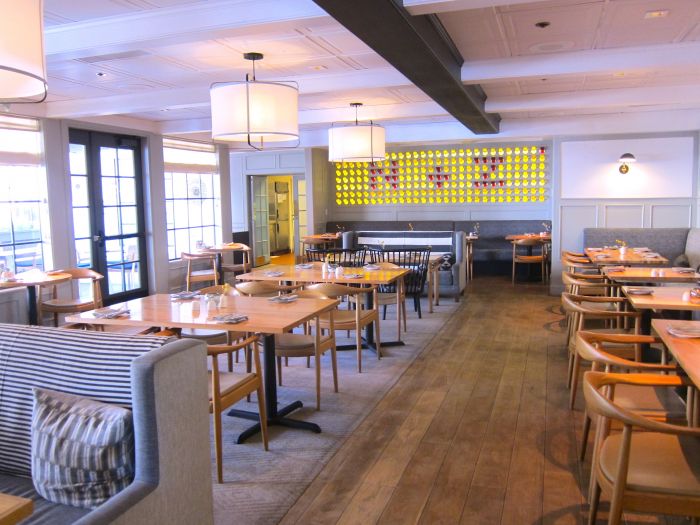 Photo by Michael Reiss
The bar scene is popping and their restaurant, Mad & Vin, Danish for food and wine is a fine example of what Central Coast wine country cuisine has to offer. The menu is sparse in description and only hints at the artistic plating and culinary prowess of Chef Beto Huizar.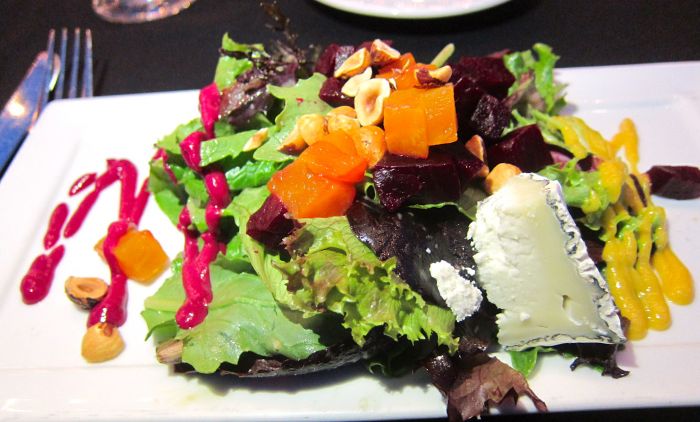 Photo by Michael Reiss
Among the standouts on the menu were the charred Brussel sprouts enveloped in bourbon maple glaze, the farmers salad redolent with smoked blue cheese atop locally grown greens and the best of our evening's dishes, the seafood pot au feu. The saffron broth enriched with chorizo cradles perfectly cooked pacific shrimp, clams and scallops ready to be sopped up with crispy sourdough baguette.
Local wines were paired by the waitstaff who were knowledgeable about terroir and the food preparation. Of particular note was the sparkling wine of local producer, Lucas and Lewellen that enhanced the evening meal.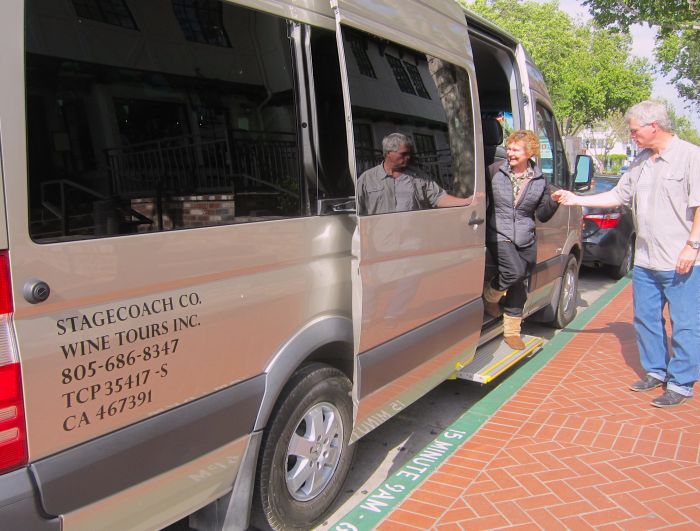 Photo by Michael Reiss
Book a Wine Lovers Tour with The Stagecoach Company to sample some of the outstanding varietals sourced in the vineyards of the Santa Ynez Valley surrounding Solvang. Our guide, Kurt, chose four properties from over 125 wineries to highlight the diverse range of wines produced in this part of Santa Barbara County.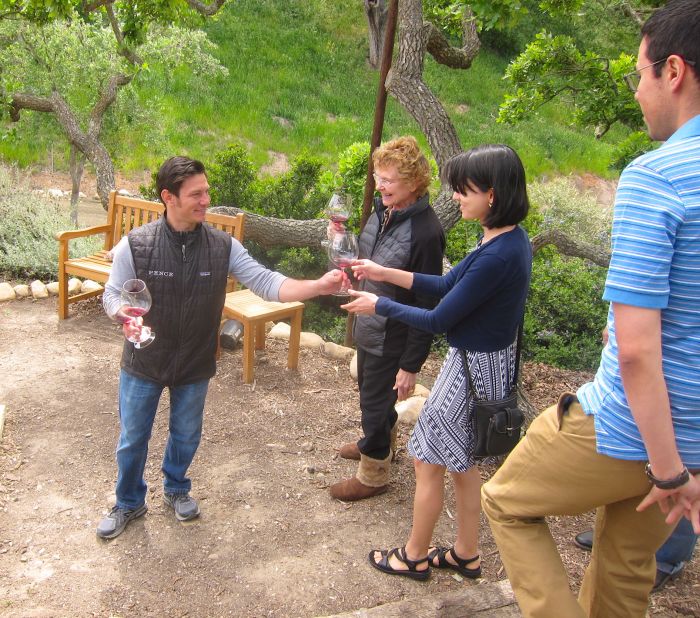 Photo by Michael Reiss
Our Stagecoach Company's driver, Kurt's knowledge, combined with the stories and tastes from the proud and passionate growers, made for a thoroughly enjoyable, entertaining and enlightening afternoon.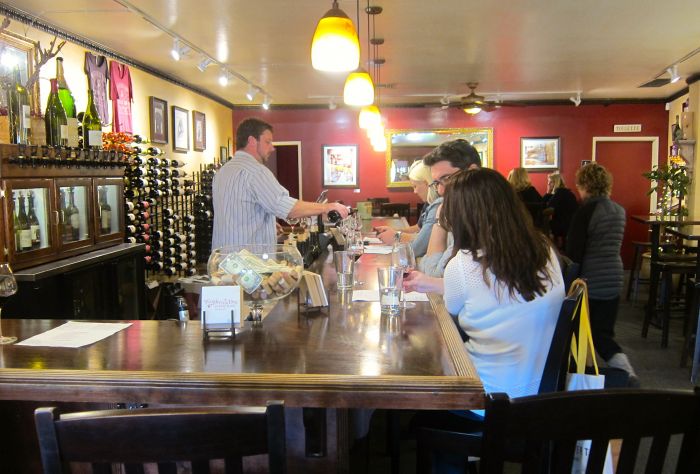 Photo by Michael Reiss
Stroll across the street from the Landsby Hotel for a pre-dinner wine and cheese tasting at the Wandering Dog Wine Bar. Jody and Charles Williams were among the first to open what is now the oldest of 24 wine tasting rooms in town.
They feature an international selection with a wide variety of flights from Bubbles to Barrel Samples, to Craft Beers and more and yes, your pooch is invited to join in the fun.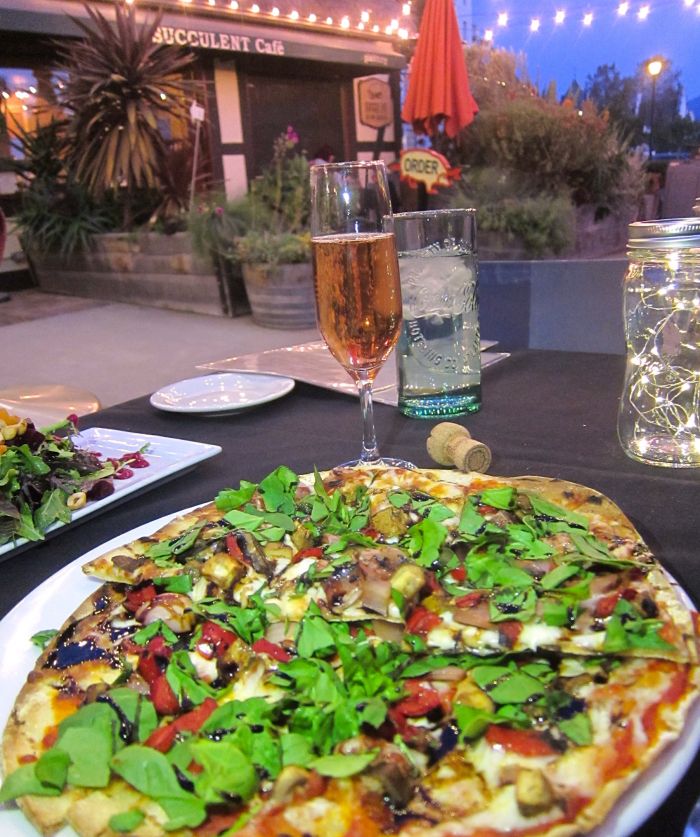 Photo by Michael Reiss
Just a few steps away, the Succulent Café is waiting to welcome you into their succulent surrounded patio or cozy dining room for dinner. The environment is casual, but the food is not. It is thoughtful, well executed, plentiful and delicious. A couple from Beijing, China, looked at our food and asked what we were eating. They ordered what we did and thanked us for the great selections. We had a thin, crispy, veggie flatbread drizzled with balsamic glaze, a memorable beet salad and shrimp with avocado and mango salsa. It was packed even on a Monday and now we know why.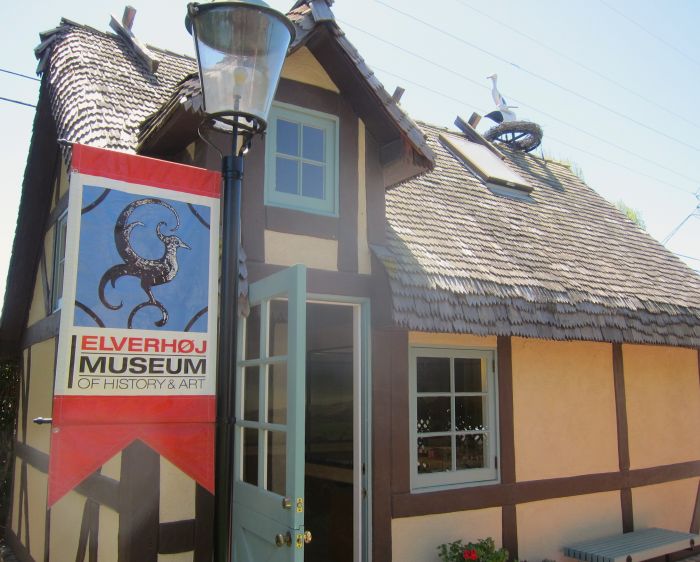 Photo by Michael Reiss
Start your next day with a delectable Danish pastry from any of the five authentic Danish bakeries and stop at The Copenhagen House to peruse modern Danish goods as well as a look at the Amber Museum Exhibit housed within this former bank building. Check out the Elverhoj Museum of History & Art for Danish history, period rooms and rotating art exhibits.
Photo by Michael Reiss
Don't miss the "by appointment, 805 686 9522", Solvang Vintage Motorcycle Museum for a remarkable tour that Jill will bring to life as she elucidates the finer points of this exceptional collection of over 95 rare motorcycles.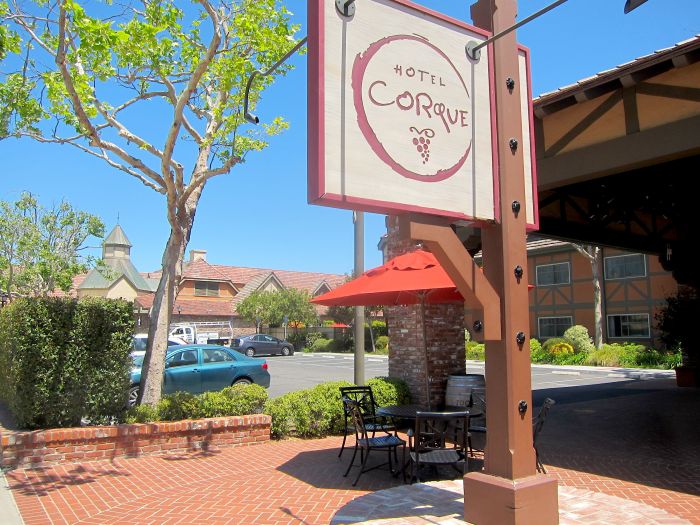 Photo by Michael Reiss
Located a bit off the main hub of activity is Hotel Corque, another premier lodging choice that overlooks the Santa Ynez Mountains. The spacious, comfortable rooms, many with deep, soaking tubs and plush robes, are welcomed after a day of touring. Relax and contemplate the mountain vistas from your balcony room.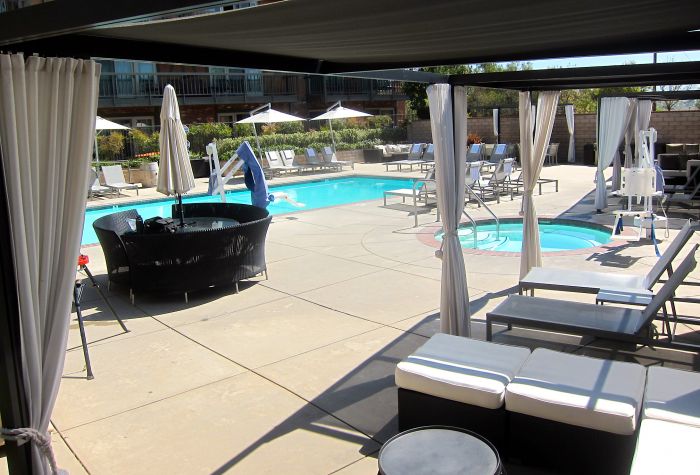 Photo by Michael Reiss
The luxurious pool area is heated year-round and provides a resort like feel even though you are still at an easy walking distance from the center of town. Their complementary 24 hr. shuttle service to the nearby Chumash Casino ensures all manner of entertainment options.
Photo by Michael Reiss
Hotel Corque's dining venue, Rout 246, is known for its cuisine and extensive, wine list.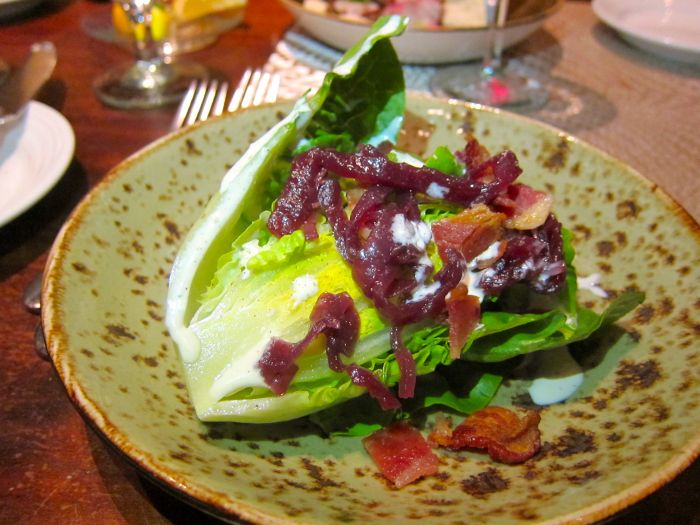 Photo by Michael Reiss
We feasted on Chef Crystal DeLongpre's (aka Chef Pink's) filet mignon tacos, grilled shrimp placed on a bed of Thai mole, Brussel sprouts sprinkled with toasted sesame seeds, mac and cheese with black truffles, aged cheddar and garlic confit, not to mention the little gem salad, bacon, sweet onions, gorgonzola dulce. These were paired with the distinctive, award-winning Kita Wines, produced locally by the only woman native American winemaker, Tara Gomez, from the Chumash Indians.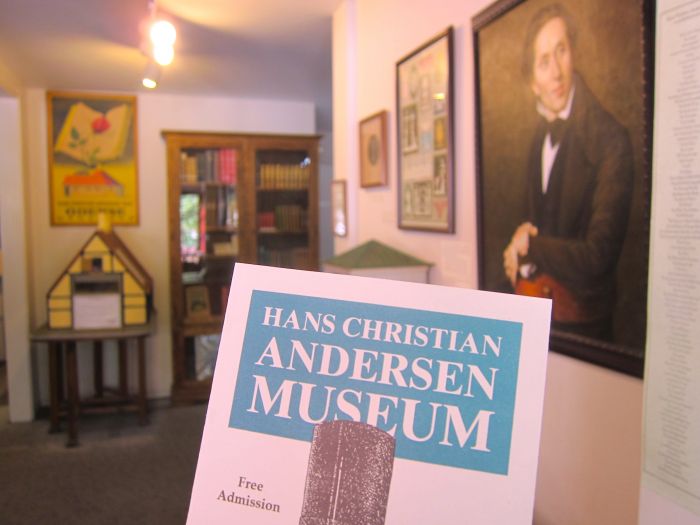 Photo by Michael Reiss
Relive your childhood memories at the Hans Christian Anderson Museum, a favorite stop for Chinese tourists many of whom also grew up with these beloved stories.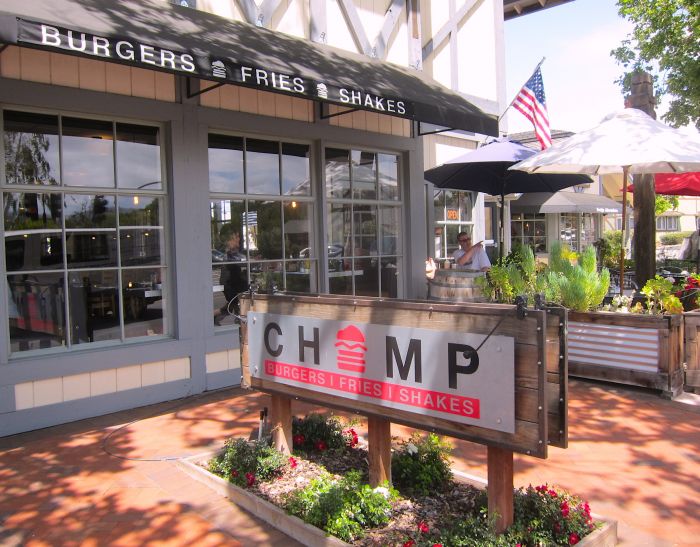 Photo by Michael Reiss
Cross the street to eat at one of the locals' favorite haunts, Chomp. Renowned for their burgers, fries, shakes and pulled pork nachos, this family-friendly spot serves soul-satisfying comfort food at reasonable prices with a fun, throwback 50's soda fountain décor.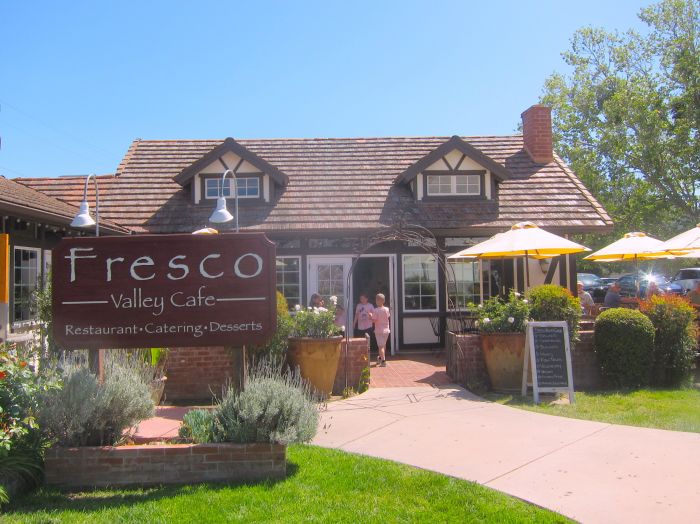 Photo by Michael Reiss
Wander into one of the many winery tasting rooms such as Lucas & Lewellen Vineyards Tasting Room to experience the wide range of locally produced wines.
You can also enjoy the charming patio breakfast or lunch dining offered by Fresco Valley Café where farm to table is the rule.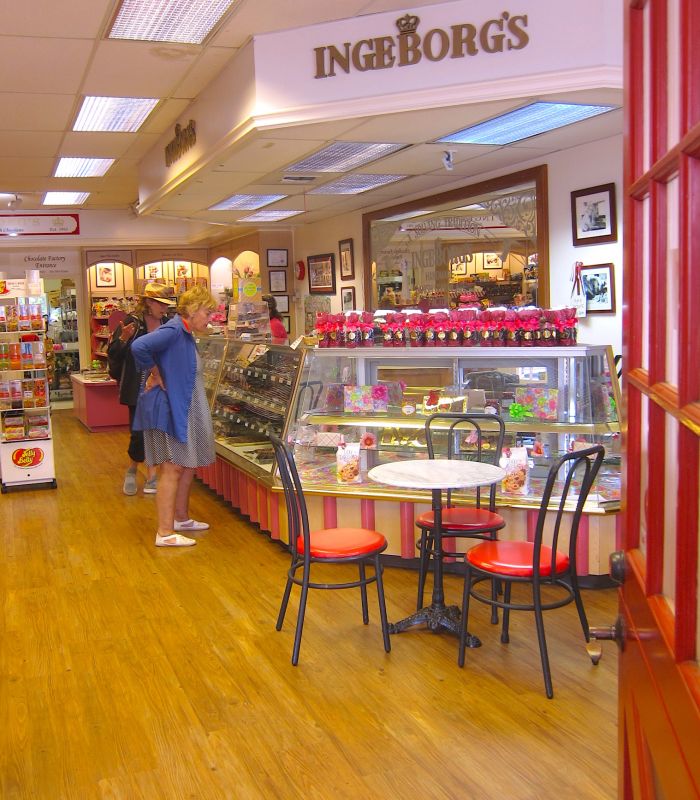 Photo by Michael Reiss
Stop into Ingeborg's Danish Chocolate Shop to sample and savor all manner of delights fashioned right on the premises and shipped all across the globe.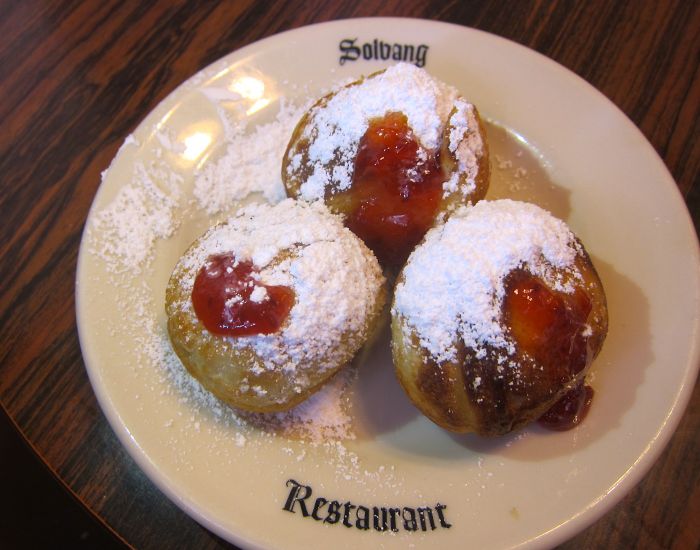 Photo by Michael Reiss
Then you can head over to the Solvang Restaurant where locals go for authentic Danish dishes. Their famous aebleskiver, a warm donut dusted with powdered sugar and served with raspberry jam, is a must eat for any visitor worth their Danish.
Although anytime is a good time to visit, a midweek getaway to Solvang is a particular treat. The pace is slower, the locals have plenty of time to share their stories and you'll begin to uncover the secrets to Solvang's perennial success as a place in time embracing the best of the past and keeping up with the tastes of today.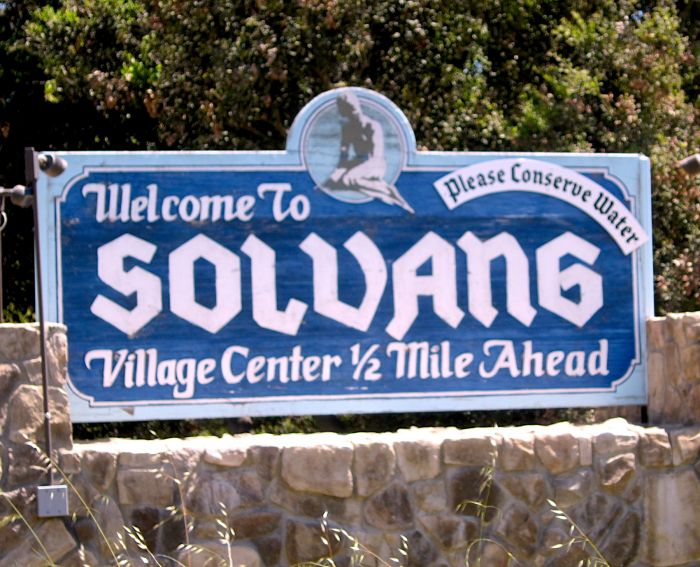 Photo by Michael Reiss
This is the sign saying, "Welcome to Solvang."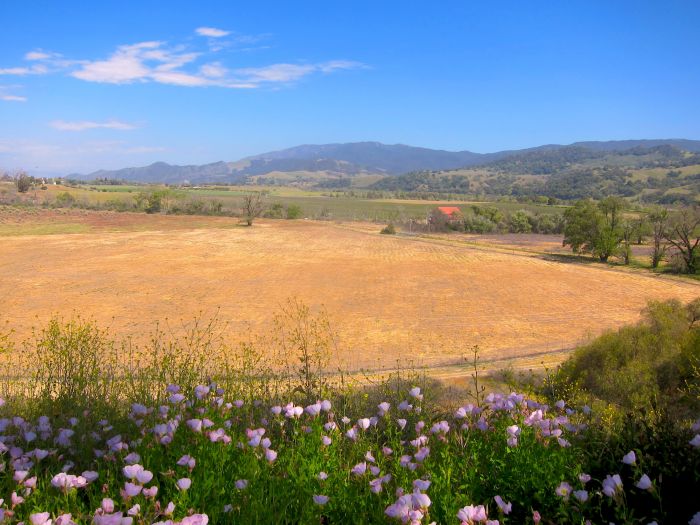 Photo by Michael Reiss
Taken atop an outlook at the famous 18thcentury Spanish mission at Solvang, looking out at the surrounding countryside.