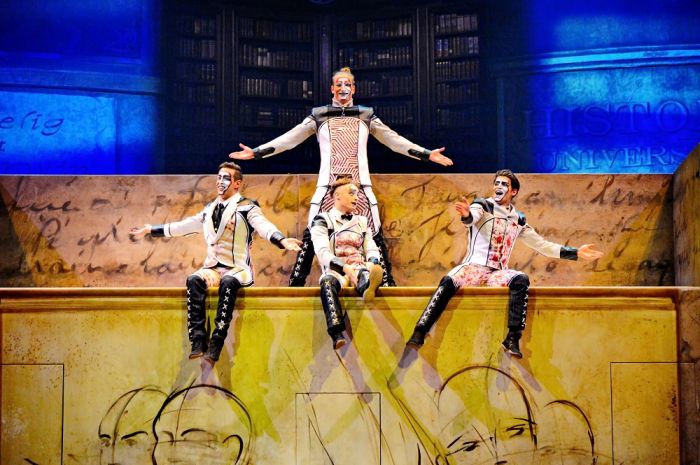 Photos Credit: Cirque du Soleil Joya
Cirque du Soleil shows are imbued in the magic of lighting, interplay of costumes and spectacular acrobatics all tied into a story line filled with intrigue and charisma. Cirque's JOYA, performed on continuous engagement in Mexico's Mayan Riviera, is certainly no different and has the extra special distinction of being the only show to incorporate a VIP dining experience into the festivities.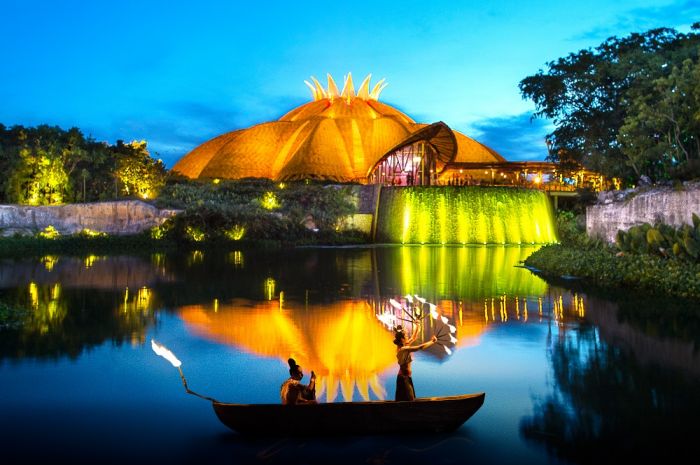 Upon entering El Teatro de Cirque du Soleilon, the property of Vidanta Riviera Maya, you immediately realize you're embarking on something special as you begin walking along the gently sloped wooden boardwalk winding over a lagoon. Ringed with mangroves, the theater is perched 36 feet above the Mayan jungle fronted by a gigantic waterfall illuminated with color at night.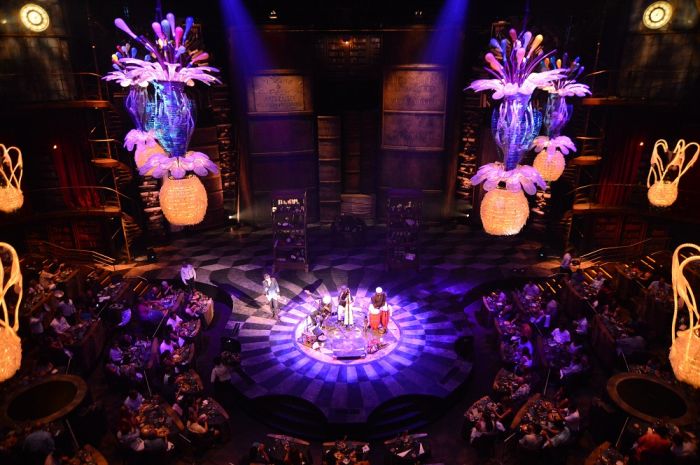 The theater's design blends into its natural surroundings with thatched palapa style roof and an interior replicating the discovery of a cavernous cenote naturally found throughout Riviera Maya. During ancient times, they were believed to be sacred portals to a mythical underworld.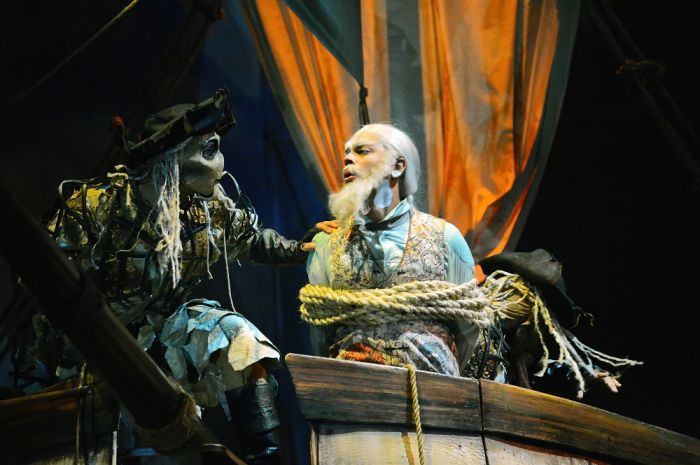 JOYA Director Martin Genest taps plot scenes from Mexico's diverse history and culture going beyond familiar Mexican clichés and stereotypes. The main character Zelig is an aging naturalist devoting his life to collecting all the knowledge of the world in a Naturalium filled with shelves of old books. This represents Mexico as home to one of the largest universities in the world with a culture of knowledge transfer dating back to the ancient Mayan civilization. This concept is further solidified when Zelig bestows his life's work to granddaughter Joya at the end.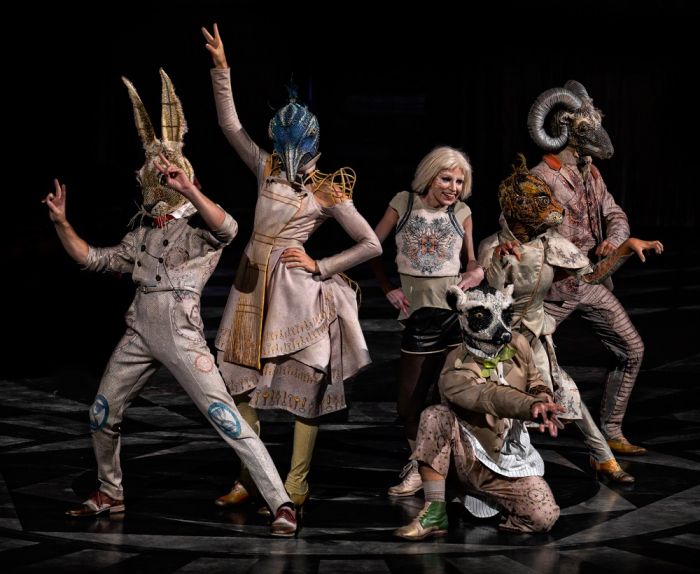 Joya's thunderous entrance via an asteroid that wreaks havoc in the Naturalium alludes to a huge asteroid that fell in the Yucatán Peninsula 66 million years ago obliterating the dinosaurs. A huge mural styled after Mexican fresco painter Diego Rivera appears on stage representing the inner turmoil and juxtaposing thoughts of Joyà depicted by the migration of millions of monarch butterflies that migrate over 3,000 miles each year from southern Canada to central Mexico.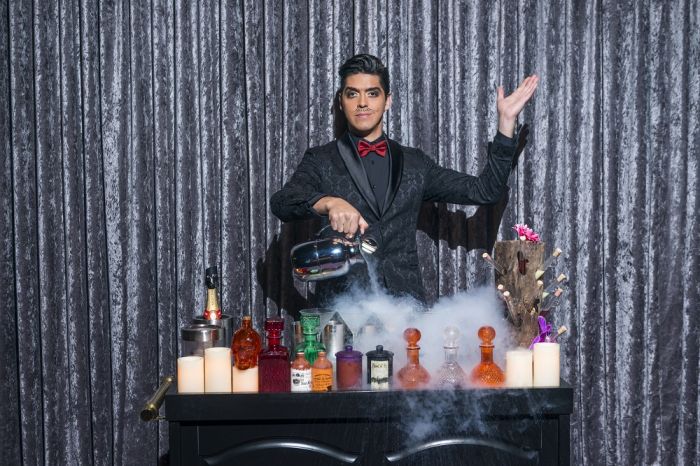 JOYÀ's VIP gastronomic experience also busts preconceived notions of what constitutes authentic Mexican cuisine. You get access to a pre-show cocktail experience melding an aura of alchemy and eclectic mixology with drinks like the Alebrije.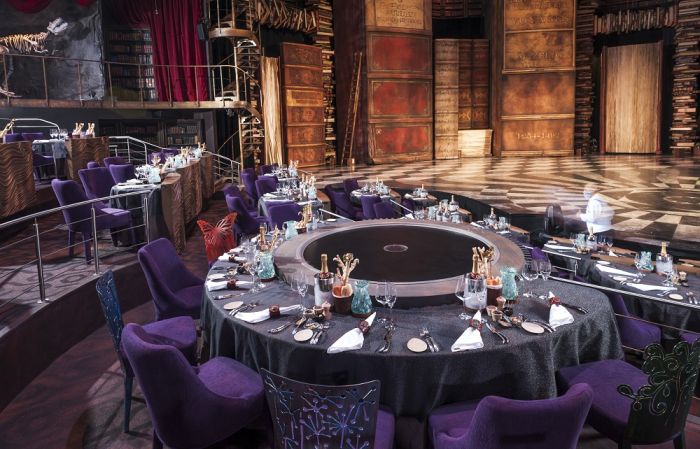 Then, one hour before the performance, prior to any other ticket holders being admitted, you are seated at one of the circular tables ringing the stage. Lit by chandeliers, the table sits high above where a three-course dinner featuring inventive dishes entirely made with ingredients sourced from Mexico are artfully presented with an accompanying bottle of Champagne.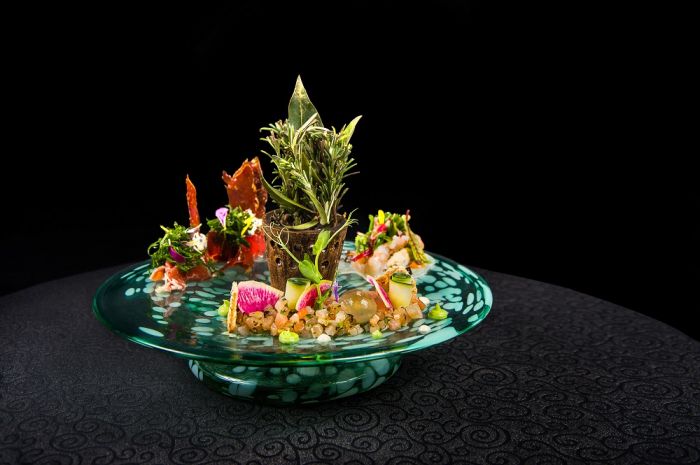 Grupo Vidanta Executive Chef Alexis Bostelmann designed each dish to be a creative blend of inspiration and audacity. Starting with an edible, wafer-based menu, you are served a nature-filled "breadbasket" sculpted in the form of a plant containing different breads and crackers with savory herbs and seeds.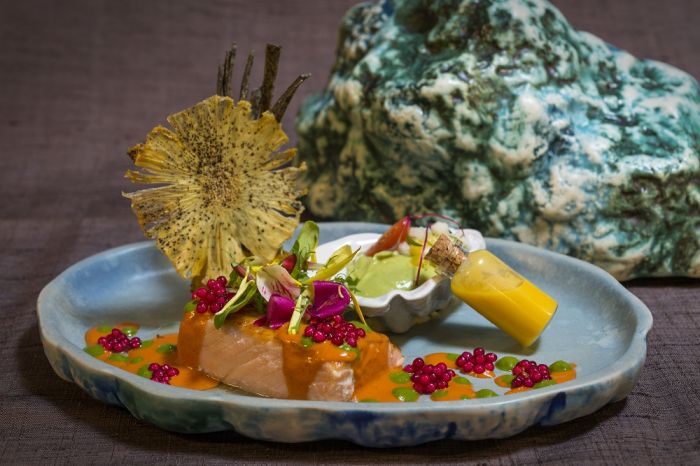 Appetizers (Natura) are made with exquisite ingredients like marinated watermelon and tartar of baja, cold-smoked catch of the day while your choice of main courses (Arto) include braised short rib or filet of salmon.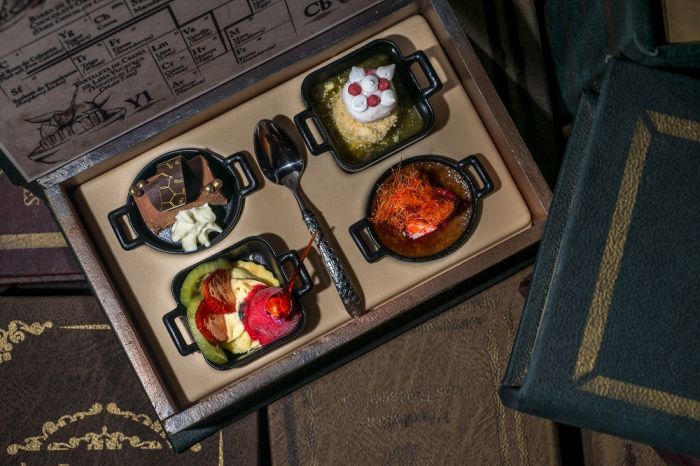 The experience is topped with a stunning array of exquisite house-made textural desserts (Scienco) presented inside a box with an exterior replicating a book.