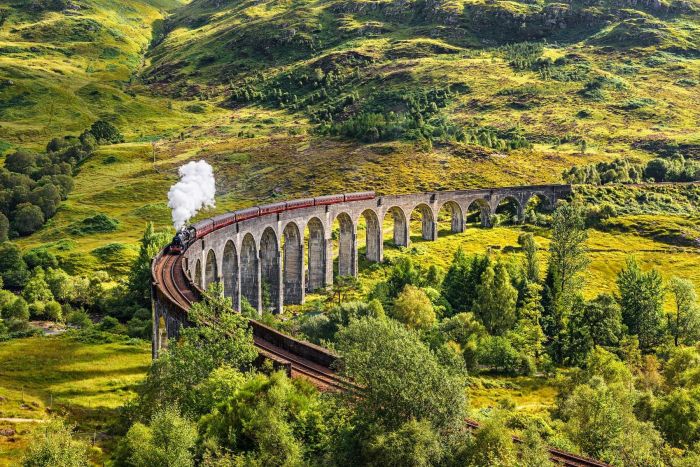 image credit: Shutterstock.com
Experience the majestic scenic Scottish Highlands aboard the exclusive luxury Belmond Royal Scotsman on a railway journey that takes you through jaw-dropping peaks, jarring rugged shores, glistering mirror-still lakes - lochs as they are called here, rolling breathtaking greenery.
And, if you are in search of an intimate romantic getaway, or perhaps on a quest for a bit of adventure, or maybe, even prefer, traveling through the quiet wild scenery, the Belmond Royal Scotsman, has different routes that take you right through to live your dream.
The Scotsman ride is an embodiment of luxury on rails. From the moment you set to step aboard the train to every single second spent on the train – you'd be reveling in the decadent opulence surrounding you.
Once it's time to get aboard, follow the piper to a red carpet welcome on the platform. For the first-timer, this, of course, gives you the first inkling that this is not just your usual run of the mill train ride. An Iron steed, smiling train manager and steward will be right on hand to greet you, by the name of course, and get you settled in.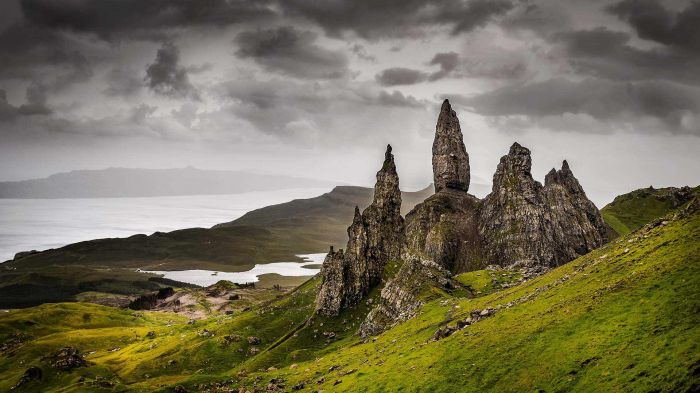 image credit: Shutterstock.com
This sleeper train carries a maximum of 36 guests at a time to provide an exclusive, intimate and personal attention experience for all travelers onboard. Fitted in with five sleeping carriages of 14 twin-bedded, four single, and two double-bedded cabins that provide a compact but exquisite and comfortable suite - in fact, they're all ensuite with private bathrooms, premium toiletries, and elegant fittings.
Your wood-paneled sleeping cabin is fitted with a dressing table, full-length wardrobe, windows overlooking the magnificent outside, room service call button. And, if you're concerned about noisy night rest- no need to worry since the train always stops at a quiet stable for the night.
At the end of the train is what's perhaps the most innovative addition to luxury trains, the Observation lounge which serves as the ballroom of the train and its social hub. Designed to sit all the 36 guests comfortably at once, there are sofas one can snag to read the papers, armchairs, and coffee tables to accommodate everyone.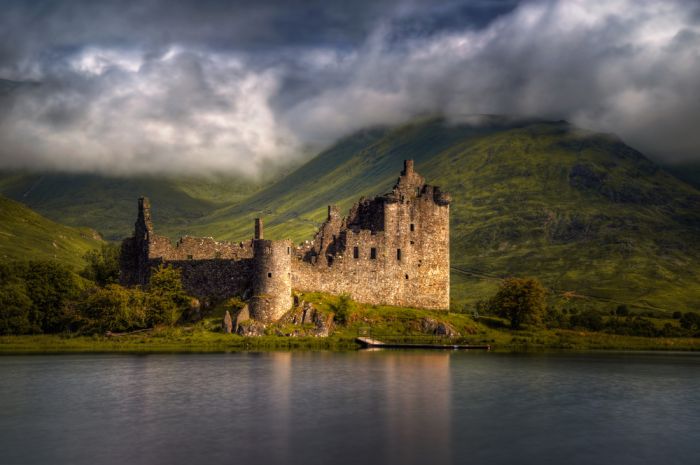 image credit: Shutterstock.com
At a corner is the fully stocked bar with over 50 varieties of Scotch whiskey, you can taste; they come included, in the price. And the best offering is the selfie-ready open platform to capture those breathtaking scenery.
Step into the well-furnished, mahogany-paneled dining room for a hearty breakfast, choose your favorite dessert after lunch and enjoy the multi-course dinner with excellent wine pairings in a candlelit, ambient setting.
The foods are prepared right here in the train's kitchen with fresh local produce, meats, and seafood.
You'd have the chance to go on well-chosen off-train excursions, such as a private tour of the Culloden Battlefield, a visit to the local distillery for a whiskey tasting session, hike to explore the historic castles along the way, and of course, take part in the addictive clay pigeon shooting.
On this journey, you would come to realize pretty soon, that time flies and just a few nights aren't enough to enjoy all that Belmond Royal Scotsman has to offer.