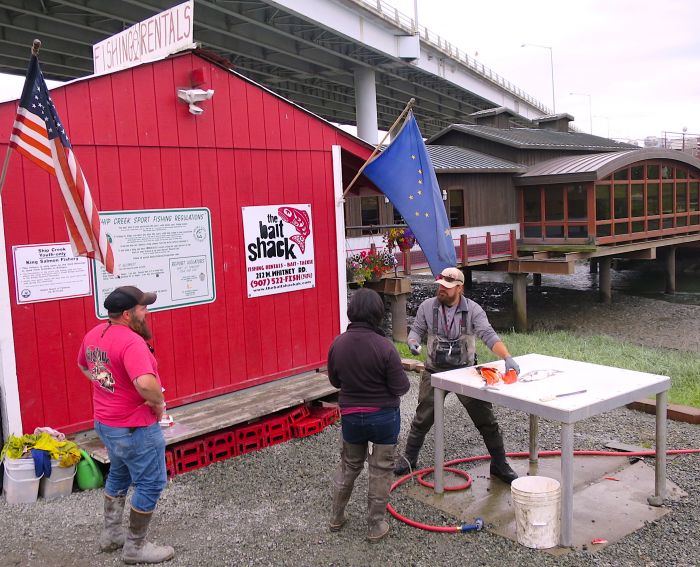 Photo by Michael Reiss
Most tourists experience Alaska on a cruise ship. However wonderful this cruise experience may be, the real Alaska awaits discovery, exploration and adventure and is ready-to-wow even the most seasoned travelers.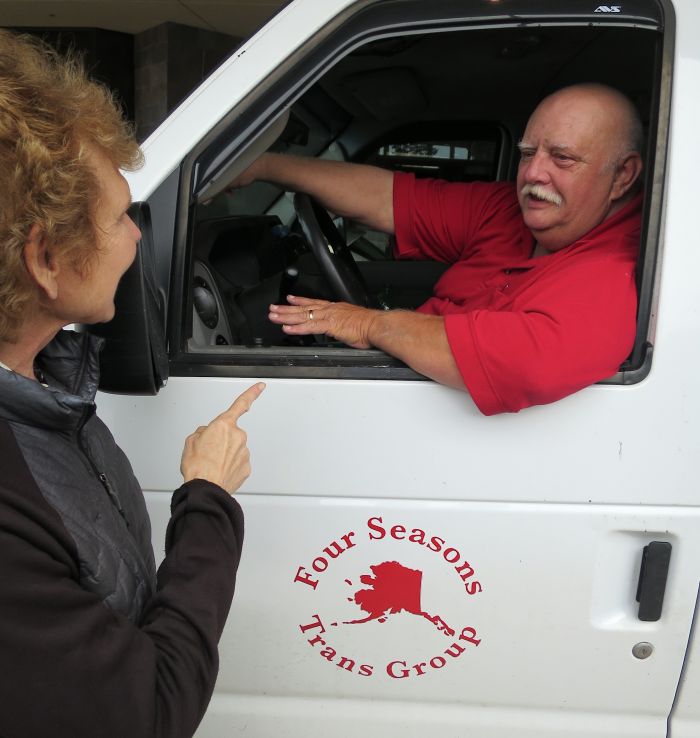 Photo by Michael Reiss
We started our post-cruise adventure with Dave from Four Seasons Transportation. This longtime Alaska resident is full of pride for his adopted home, and he is eager to share his knowledge and enthusiasm with his passengers who soon become friends. Our ride from Seward to Alyeska Resort (just 40 miles outside of Anchorage), included a unique guided tour along with his dare to find just one moment of ordinary viewing in this spectacular scenery. To quote Dave, "Alaska is not just a destination: it is an attitude." The wildlife may be arresting (including our bear sighting), but the denizens are genuinely welcoming and gracious. Dave certainly set the bar high.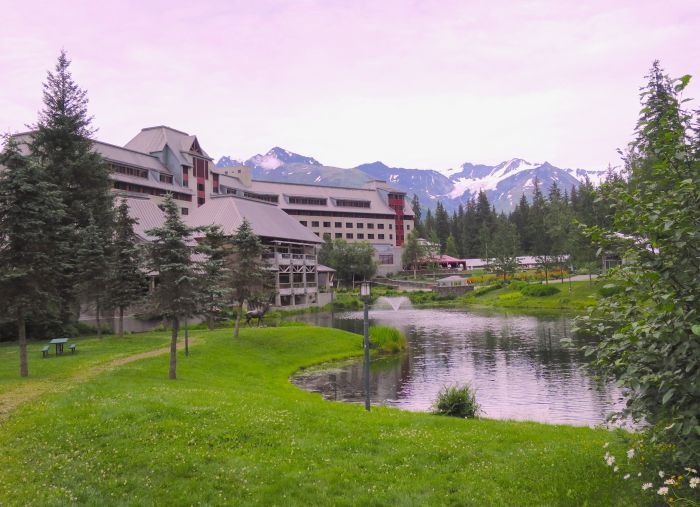 Photo by Michael Reiss
The welcome continued as we settled into our room at Alyeska Resort. Our room faced the tram and the surrounding glacier-carved mountains. Rated among the top North American Winter ski areas, Summer is a special season and attracts even more visitors. Every conceivable outdoor activity is available with easy access.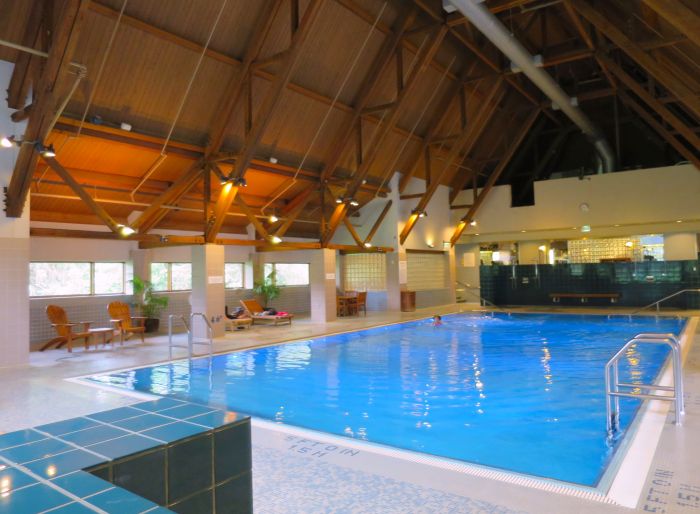 Photo by Michael Reiss
Alyeska Resort is a destination in its own right. Besides the lodge's warm and inviting public areas, the rooms are comfortable and well-appointed for work and leisure. The activities, shops, well-equipped fitness center, large indoor pool, sauna, spa and dining add up to a one-stop, rejuvenating, relaxing and recalibrating sojourn.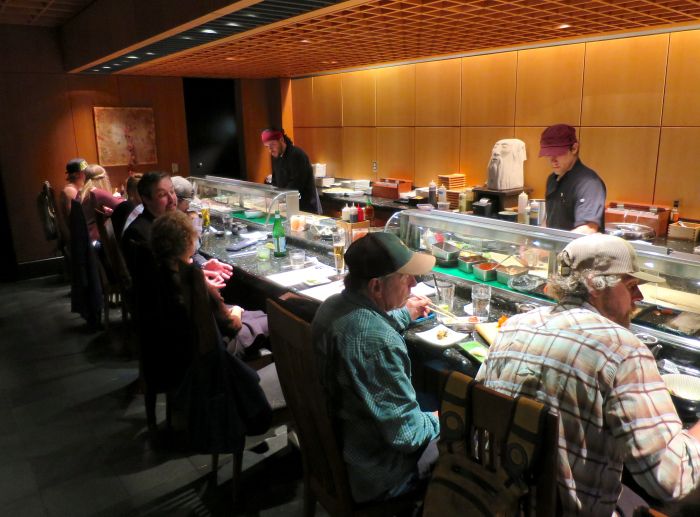 Photo by Michael Reiss
A highlight of the Alyeska Resort is the dining options. Sakura Asian Bistro will spoil you for any other Japanese restaurant. The chefs are inspired, but not limited by traditional Japanese recipes. Nowhere is this more apparent than in the "Chef's Selection Sushi Boats." The freshest fish and seafood is artistically and creatively composed using local ingredients--including blueberries and juniper.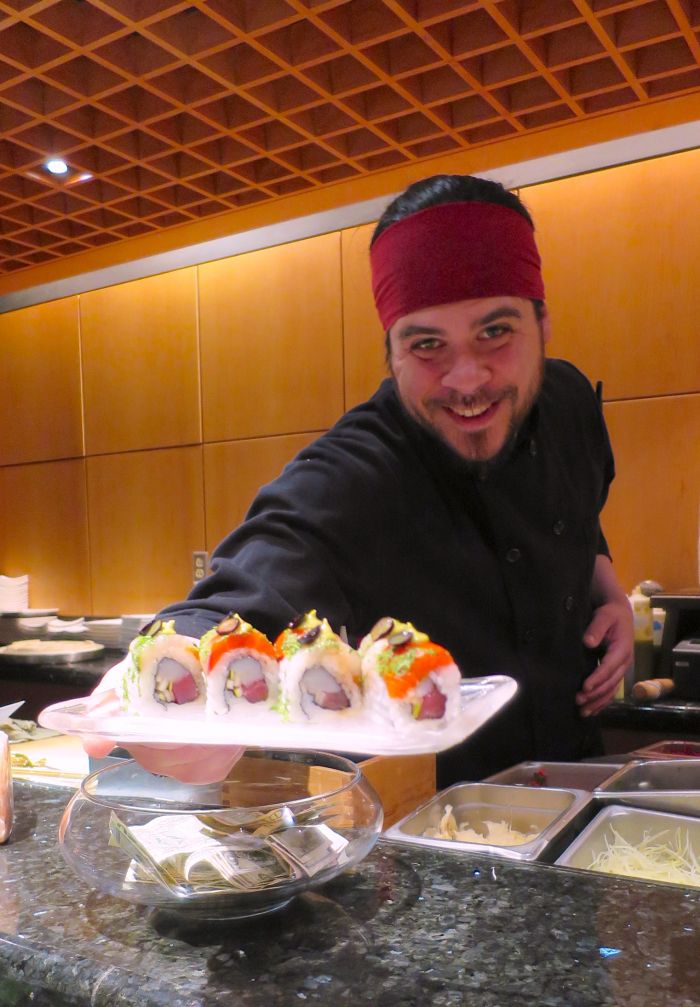 Photo by Michael Reiss
At Sakura Asian Bistro the chefs skillfully expand the sushi repertoire to include such taste sensations as "Eel with Jam and Scallop with Orange Zest." Their stash of deftly blended sauces enhances but does not overpower the subtle flavors. Their "Surf and Turf Bento Box" was a luxurious combination of grilled lobster and grilled wagyu beef teriyaki with miso soup, salad and a California roll--all of superb quality and preparation. You can end with sweet milky sake and green tea ice cream to top off your Asian feast.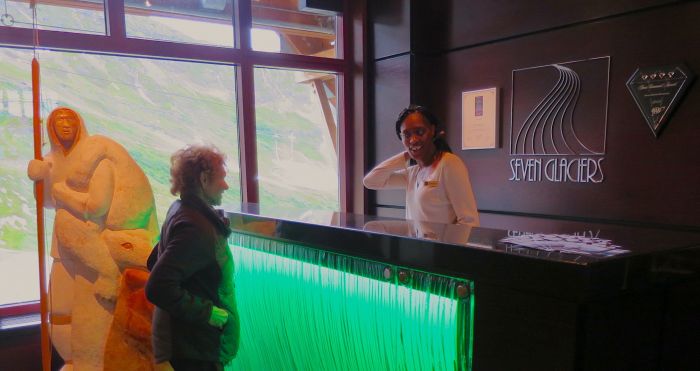 Photo by Michael Reiss
If you are lucky enough to snag a reservation at Seven Glaciers Restaurant at the lodge you'll be dining surrounded by unbeatable views of snow-capped glaciers, pine forest and intrepid hikers who scale the steep climb from sea level to 2300 ft., while you sip champagne and have the best oysters of your life.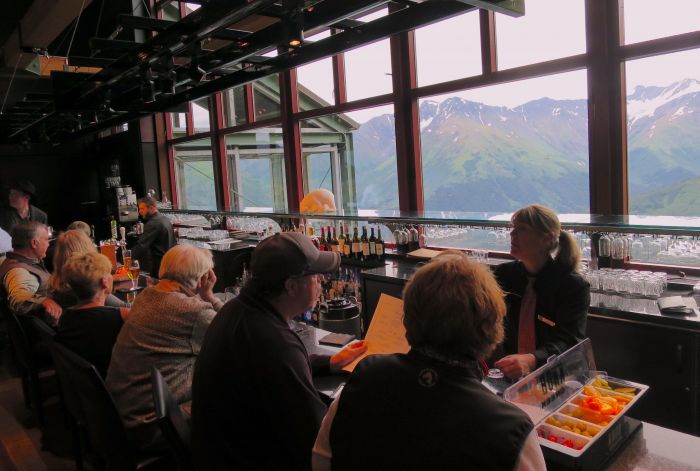 Photo by Michael Reiss
The menu at Seven Glaciers Restaurant is straightforward fresh local Alaskan product simply prepared to highlight the ingredients. But don't miss the warm beignets with hot spiced chocolate sauce and espresso gelato. You'll smile all the way down the mountain.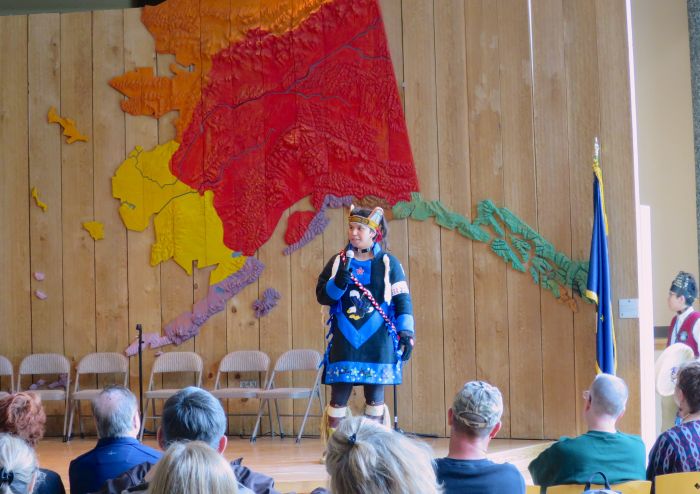 Photo by Michael Reiss
In close proximity to the wilderness wonderland of Alyeska Resort is the urban city of Anchorage, Alaska, where just about half of the total population of the state resides.
Spend a day or two in Anchorage and take in its highlights. The Alaska Native Heritage Center is an immersive experience that grounds you in the living history of the various cultures that inhabited the area.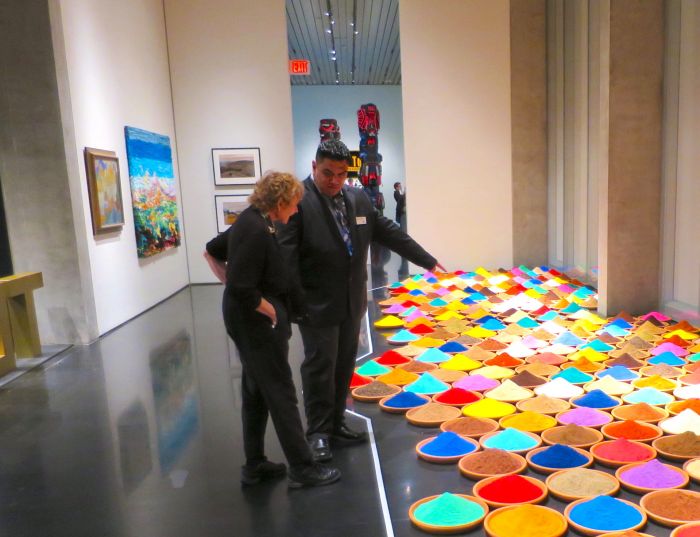 Photo by Michael Reiss
The Alaska Museum offers current perspectives, as well as the historical context of the region. The Trolley Tour offers an overview of the city as it grew from its roots. The Performing Arts Center features a carefully crafted film call "Aurora," which showcases the magnificent natural light show, the Aurora Borealis of Alaska and cannot be missed.
Photo by Michael Reiss
If there is one restaurant to try in Anchorage, it would be Pangea. This local haunt features global cuisines and an exceptional wine list that will excite the palate.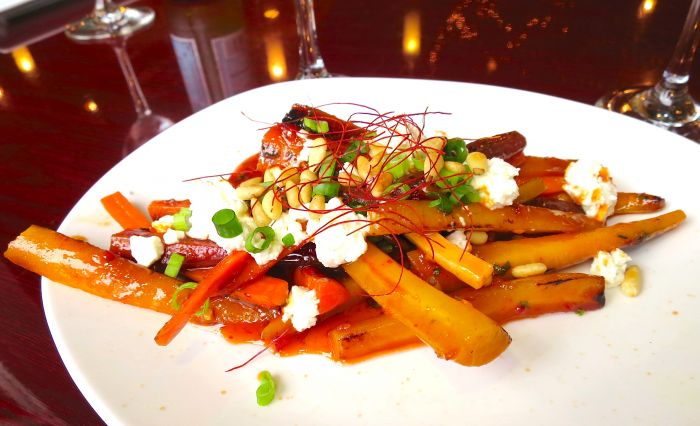 Photo by Michael Reiss
Their Brussel Sprouts with Gruyere Fondue" and the "Harissa Carrots with Feta, Pine Nuts and Honey" are two exceptional appetizers. The "Indian Cauliflower Salad" or the "Acorn Squash with Smoked Blue Cheese" are winner salads. "Banana Cashew Crusted Cod with Green Curry" or "Filipino Chicken Adobo with Ginger Tamari" are outstanding mains. To finish with "Churros with Hazelnut Ice Cream and Spiced Chocolate Sauce" is to die and go to heaven. The angels await you.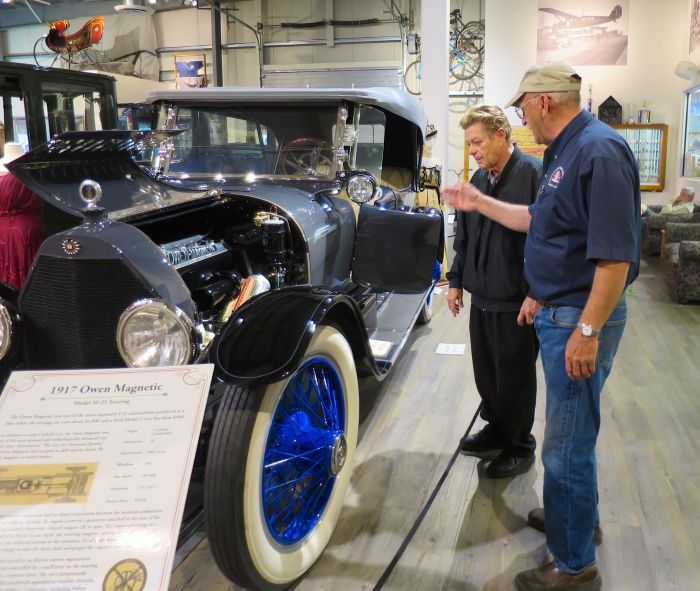 Photo by Michael Reiss
From Anchorage, you can then fly to Fairbanks, Alaska's second most populated city and a destination worth exploring in its own right. Fairbanks is Alaska's "Golden Heart" and this interior outpost surrounded by wilderness will warm your heart. It's the land of the Midnight Sun, home to one of the best spots to view the aurora borealis and basecamp to Denali and the Arctic. Fairbank's Summer season is alive and thriving with warm days in the mid 70's, 24 hours of daylight for 70 days straight and a full range of activities and world-class showstoppers to keep you awake from dusk till dawn. In Fairbank you can start with a visit to Fountainhead Antique Auto Museum at Wedgewood Resort. Even if you are not into cars, this museum will mesmerize you. The remarkable private collection of over 85 pre-WWII cars—many with original period clothing to accompany them--is impeccably curated to chart the history of automaking in America.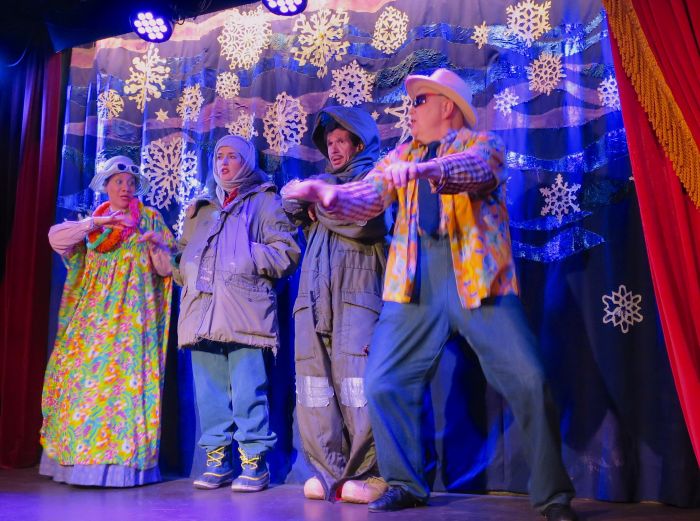 Photo by Michael Reiss
Once you've gotten your fill of autos, head over to Pioneer Park for the Alaska Salmon Bake, with an all-you-can-eat menu of wood-grilled salmon, beer battered cod and prime rib with all the fixings. Then stroll over to the Palace Theatre for the hilarious musical comedy about life in the last frontier. "Golden Heart Review" will leave you laughing, as you learn about the founding of Fairbanks.
While in Fairbanks don't miss the Farmer's Market on Wednesday or Saturday for a delicious taste of all that is locally grown and crafted. You'll be rubbing elbows with the folks who proudly call Fairbanks home and will be happy to tell you all the reasons why as you sit in the adjacent park and devour some of the best local food prepared by the vendors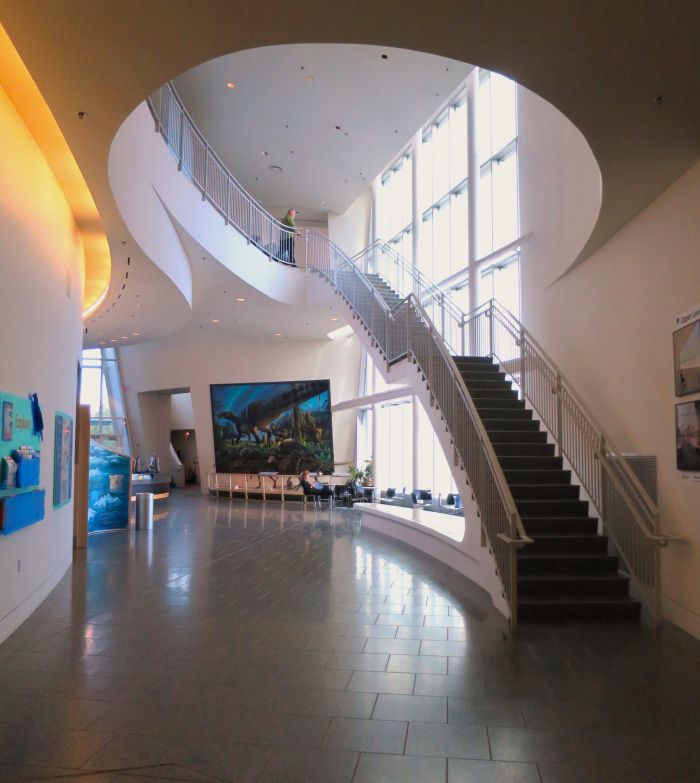 Photo by Michael Reiss
Plan on a visit to the University of Alaska Museum of the North for an engaging, immersive experience of all that is indigenous to the interior region.
The architecture alone is noteworthy as is the museum shop stocked with fine examples of Alaskan arts and crafts.
Stop by the Morris Thompson Cultural and Visitors Center located on the banks of the Chena River downtown where you'll experience the history of interior Alaska in all its splendor complete with videos, dioramas and helpful staff to make sure every Fairbanks moment is well spent.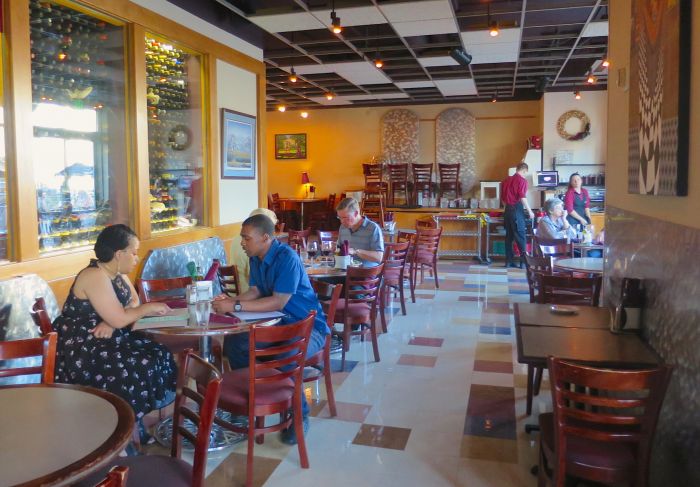 Photo by Michael Reiss
After all this city touring in Fairbanks you can enjoy dinner at noteworthy Lavalle Bistro where the delicious food is enhanced by the exceptional wine list recognized by the Wine Spectator as one of the best wine selections in the region. From "French Onion Soup," to Alaska's finest fresh catch prepared with creative flair to the ever-popular pizzas, burgers and brews, this local spot is worth a special trip downtown.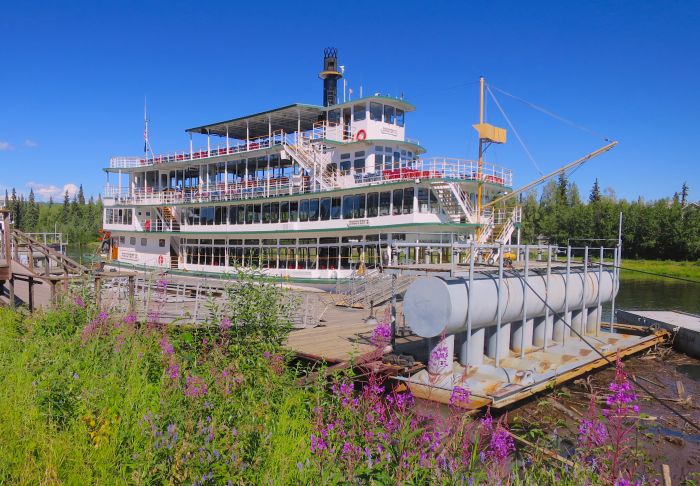 Photo by Michael Reiss
In Fairbanks you can also book the Riverboat Discovery Cruise tour on the Chena River. This thoroughly engaging 3-hour experience includes a demonstration bush plane takeoff, a visit to the home and kennel of the late four-time Iditarod winner, Susan Butcher, and her sled dogs, and a visit to an Athabascan Indian village with Alaskan native guides. Aboard an entertaining professional commentator provides informative running commentary on all aspects of life in Fairbanks.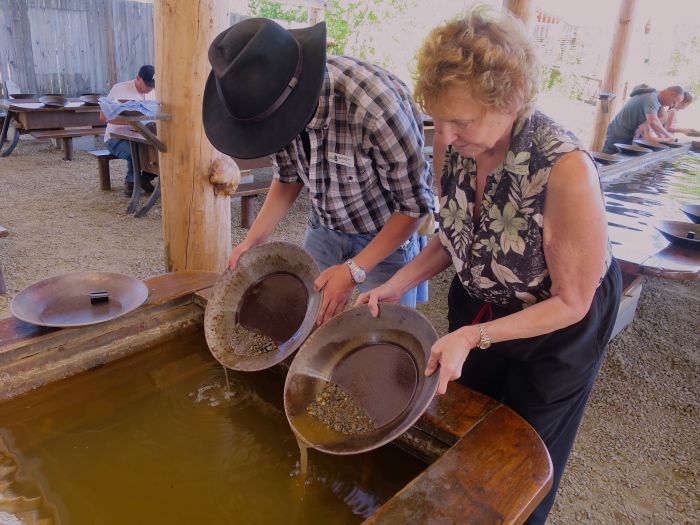 Photo by Michael Reiss
After the riverboat cruise, you can consider augmenting your pleasure by panning for Gold at Gold Dredge 8. As you ride a replica narrow gauge railroad, the conductor and crew will explain the historic gold rush, and how to pan for gold. You will then try your luck and most assuredly leave with your own gold nuggets.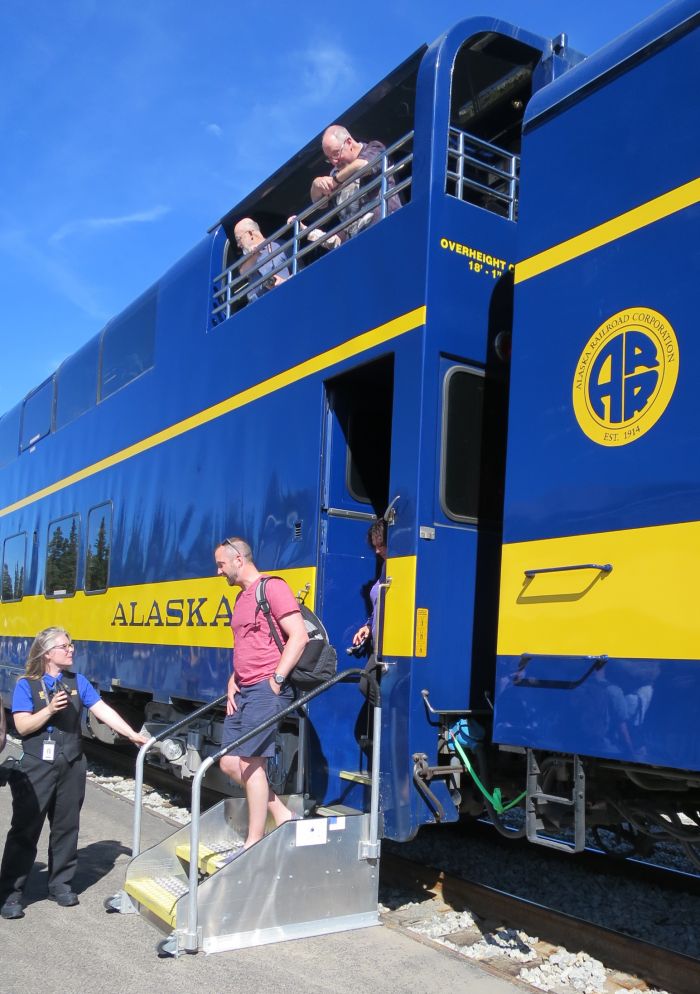 Photo by Michael Reiss
There is no better way to reach Denali then by train from Fairbanks. Alaska Railway's "GoldStar" service includes seating in the dome car with unparalleled vistas and a one-of-a-kind outdoor viewing platform. Meal and beverage service, as well as tour guide commentary, make getting to Denali a trip in itself.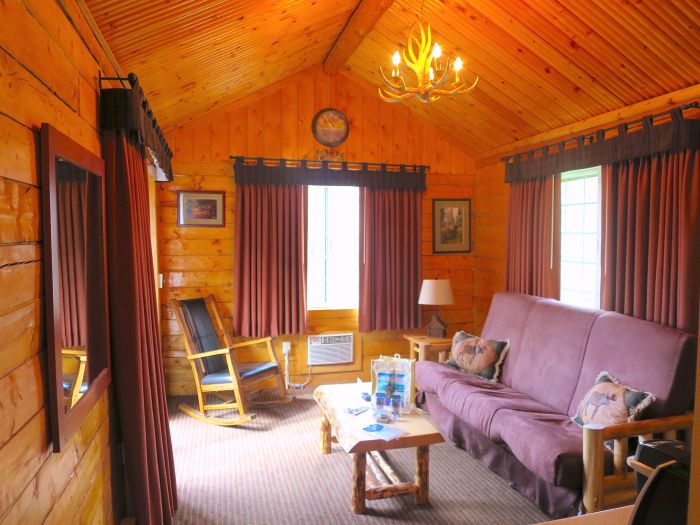 Photo by Michael Reiss
Upon arrival at the train station in Denali your shuttle to Grande Denali Lodge awaits you. Located high on the slopes of Sugarloaf Mountain with panoramic views this is the place of choice to stay.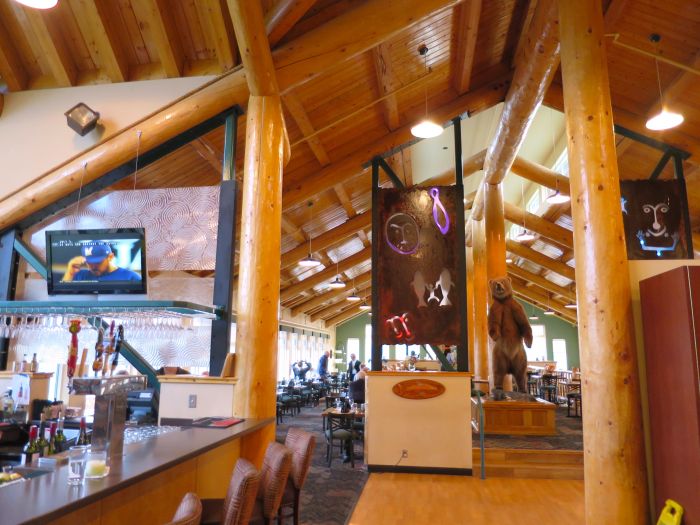 Photo by Michael Reiss
At Grande Denali Lodge besides the comfortable rooms or log cabin accommodation, dining at the Alpenglow Restaurant punctuates your mountain visit with world-class cuisine, a large west coast centric wine selection and stunning vistas. Award-winning Executive Chef Patrick Norris pours his passion for the outdoors into his creative interpretations of Alaska's most notable ingredients offering a new preparation for salmon and halibut each evening.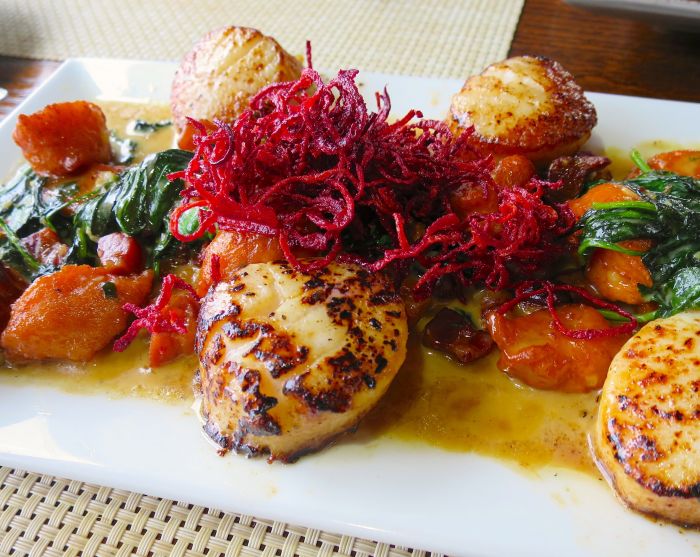 Photo by Michael Reiss
At Alpenglow Restaurant we devoured "Salmon Cakes with Grilled Lemon and Summer Corn Salsa," "Salmon Carpaccio with Beet Puree, Dill Oil, Capers and Red Onion." Our mains included "Seasonal Seafood Pasta and Seared Scallops with Sweet Potato Gnocchi on Birch Syrup Cream Sauce." Our favorite dessert was a "Local Berry Crumble with Moose Track Ice Cream."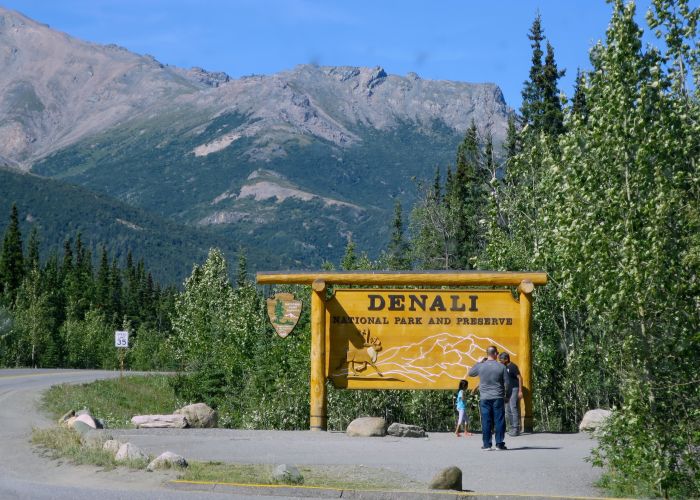 Photo by Michael Reiss
When it's time to leave this glacial paradise, your bags will effortlessly be tagged and checked at the train station for your return trip home. As Denali fades into the distance, the memories of an amazing Alaskan adventure remain as lasting as the midnight sun.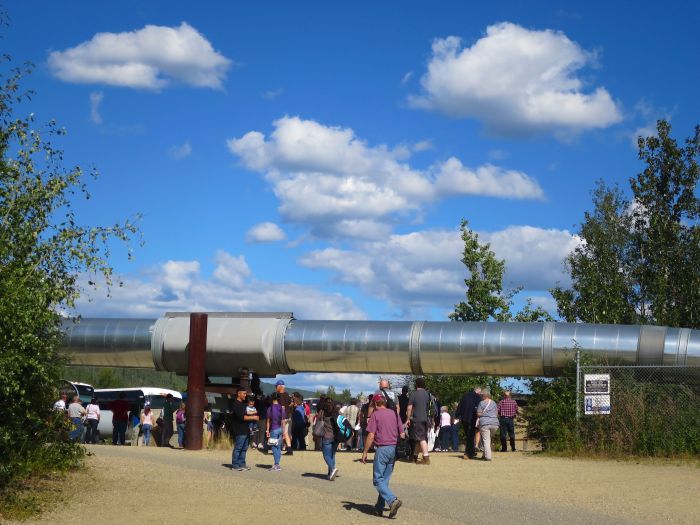 Photo by Michael Reiss
The Alaskan Pipeline