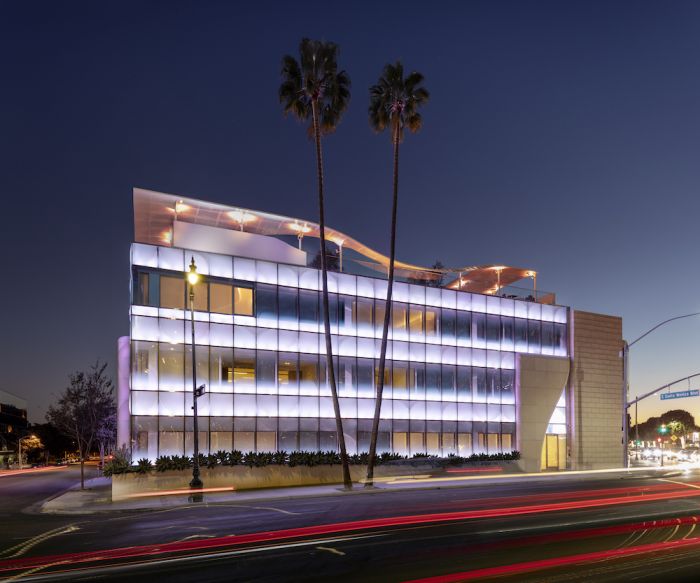 Spring Place Beverly Hills
Spring Place, opened in October 2018, is a new collaborative workspace and social gathering club. Located in Beverly Hills, between the Peninsula and the Waldorf Astoria hotels, it will serve as a hub for Southern California's entertainment, fashion, and creative business industries.
The first Spring Place was founded in Manhattan in 2016 and became an instantaneous gathering place for the international, creative, and entrepreneurial community. It plays host to NY Fashion Week, TriBeCa Film Festival, and the Independent Art Fair. The club's members and founders include Irina Shayk, Alessandra Ambrosio, Rosie Huntington- Whiteley, Gucci CEO Marco Bizzarri, President & CEO of CFDA Steven Kolb, Revolve CEO Michael Mente, and others.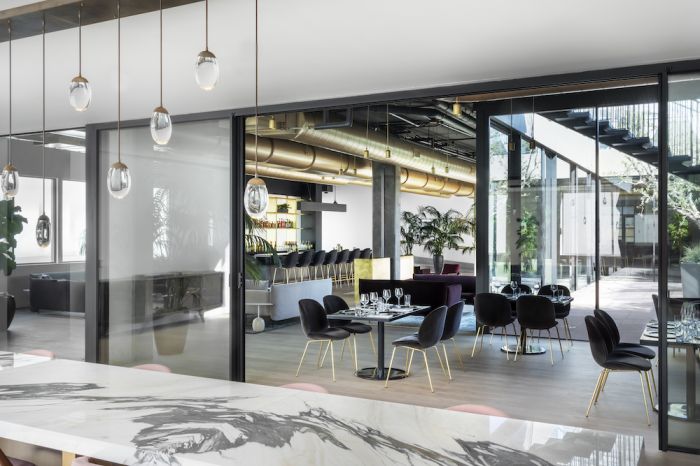 Spring Place Beverly Hills
Francesco Costa, the Co-Founder of Spring Place, has a visionary sense of the relevance of combining space that allows entertainment, dining, and collaborative idea exchange in one general space, so he wisely decided to open another Spring Place in another culturally relevant city.
"People come here to work during the day," Costa says, "but we are able to extend that. We wanted to create a space that serves our members in all areas of their lives—a space that's efficient and inspiring to work in, while offering the opportunity for social connection, networking, and culturally relevant and thought-provoking programming. Spring Place is uniquely positioned to offer the best of both elements."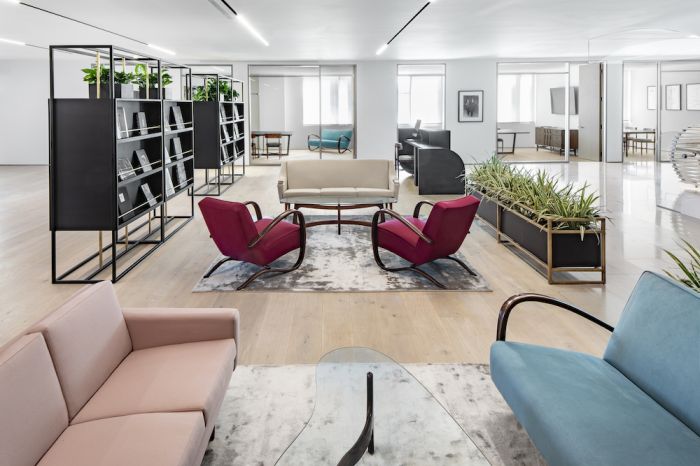 Spring Place Beverly Hills
Costa's plans are to extend the vision of Spring Place, from New York and Beverly Hills now -- to a more global audience -- with Paris, London, and Milan in the future.
"Spring Place was conceived for those who shape the business of contemporary culture," Costa adds, "and with the thriving fashion and art scene in LA, it was the obvious location for our second US club."
But the vision of Spring Place is one thing, the creative design and architecture are another. For this, the design of the 40,000 square foot space, was done by wHY Architecture. The architects combined Spring Place New York's fierce TriBeCa vibe with a lighter, elegant mid-century aesthetic, bringing comfort and inspiration to the work and collaboration spaces. Similar to the New York club, the interiors blend vintage and contemporary pieces, including custom furniture by wHY's in-house Objects Studio.
"Our idea for Spring Place in Beverly Hills was to fuse the best of East and West coast designs with a global sense of place," said wHY's founding partner and creative director Kulapet Yantrasast.
"We wanted the experience," he added," to be full of lush plants and exquisite materials in a fresh indoor/outdoor atmosphere. So, the interior is layered with a mixture of vintage and contemporary design pieces, tied together by our own custom additions of humor and surprise. I wanted the approach to be eclectic, fun and personal; gathering inspiration and whim from lots of different sources, just in the way you might form your own personal collection over a happy, memorable lifetime."
Spring Place
The club, located at 9800 Wilshire Boulevard, has private offices, open hot desks, lounges, showroom space, phone booths, a restaurant with a large olive tree at its center, and a 6,500 square-foot event-friendly roof space overlooking the cityscape of downtown LA. The club will offer a full wellness program including mindfulness programming, specialized Food & Beverage offerings.
Similar to Spring Place New York, the Beverly Hills club will offer a diverse members' event program including talks, screenings, cultural events, workshops, and beyond, as well as culinary partnerships and pop-ups from internationally acclaimed chefs and restaurants.
Visit www.springplace.com for additional information.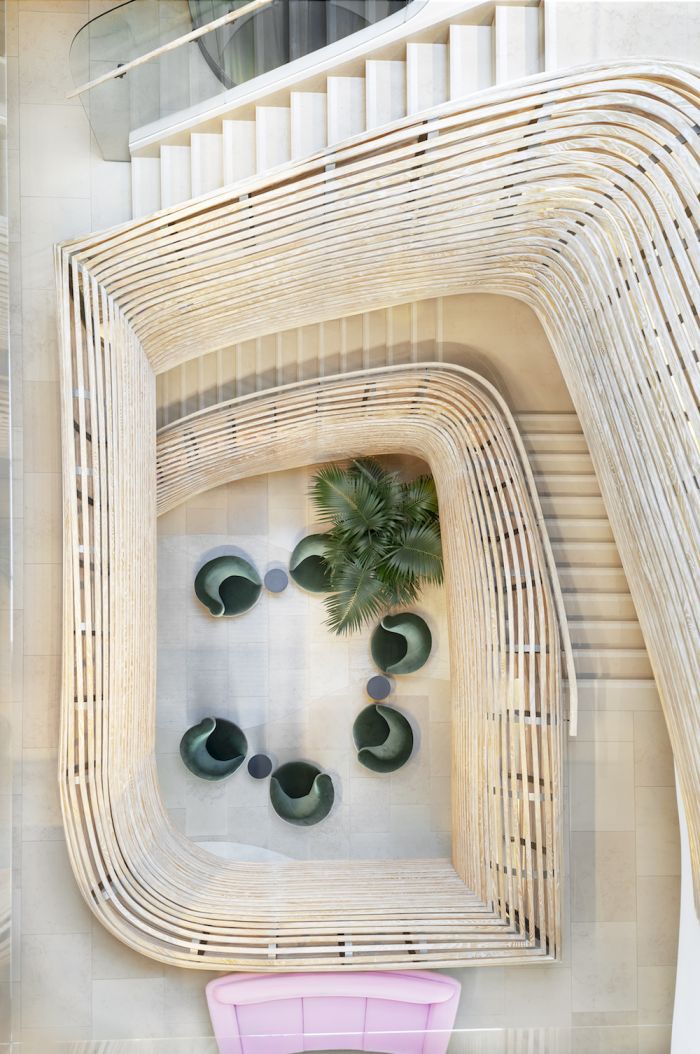 Spring Place
Interior of Spring Place, from above.