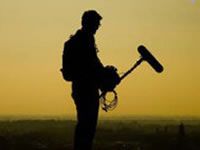 Film Festivals:
The 48 Hour Film Project Tour is an experience with a creative plot twist that leaves participants with a thrill, a rush, and a completely produced short film to show for their efforts. It is an adventure-filled two-day challenge that is both mentally and physically demanding. It also is the ultimate stress test for its participants, If scurrying, hurrying, and worrying are duties at which you are at multitasking nirvana, the 48 Hour Film Project Tour is a creative process and a competition rolled into one event designed for you.
The 48 Hour Film Project Tour 2009 marks the event's ninth year of operation. This year's tour includes more than 70 cities on its tour and anticipates having as many as 3,000 filmmaking teams participating around the world. This is a global tour that covers all four corners of the U.S., the Americas, a rich mixture of Europe including Paris, Athens, London and Prague, and Asia and Oceania.

All participants in the 48 Hour Film Project are immediately recognized as being de facto-cool, as each completed short film is screened publicly in the same city the film is made...shortly after it is completed. Each city on the tour issues best-of awards to films made and names one film its City Winner. Ultimately, all the films named City Winners vie for the Best 48 Hour Film 2009 award. The winning film will be screened at Filmapalooza, which is being held for the first time at the NAB Show in 2010. Additionally, 10 of the best short films will be shown at the Cannes Film Festival's Short Film Corner 2010.

While anyone can simply sign up to be a 48-hour filmmaker, this is not an affair for the faint of heart. This is a creative marathon and the rules are drop-dead simple: make a short film of four to seven minutes in length within 48 hours. While many contestants do bring their own filmmaking team, which includes crew, cast, and all the equipment required to complete the film, the competition welcomes all comers.

Entrants run the gamut from self-defined amateurs to emerging filmmakers to brave neophytes with handheld DVD cameras and immeasurable determination. The typical contestant is likely to be somewhere in between, such as Gary Khammar, who recently completed a short film for the L. A. city stop of the 48 Hour Film Project, defines himself as an amateur filmmaker with an edge.

"It was a great deal of fun for me. I had an advantage that many of the other teams didn't have. I own a post-production company, so I had editing systems readily available," Gary stated.

Gary Khammar is cofounder and president of Light Source & Imagery, a post-production company that provides content for many luminaries of the entertainment industry. His company's video features more A-list stars than most red-carpet event. However, when it came to making a short film for the 24HFP, Gary's team had to start from scratch the same as the other competing filmmakers.

The 48 Hour Film Project folk take pride in making every effort to ensure a fair competition. In each city, a drawing is held to assign a genre just prior to the official start time. Additionally, each team is assigned three unique elements: a character, a prop, and a line of dialogue that must be used in the film.


"Alex Filbert" is the named character in Gary's 5-minute-plus sci-fi short film, "Happy." The 48 Hour Film Project's debut screening occurred July 14-16th in L.A. at the Regency Fairfax Theatres.

"I don't think we'll win top prize, or any prize, but we all went into the project to have a good time. Also, since I wasn't producing this film for a client, it took the pressure off. It was a bit stressful on Friday...trying to come up with a concept and a script, which we did by 2 a.m. and then making a call time at 6 a.m.," said Gary in summarizing his experience as a participating filmmaker in the 48 Hour Film Project Tour 2009. Will there be more films forthcoming from Gary's rogue film crew dubbed, RU Done Yet? According to Gary, there will be more short films forthcoming.

"I have been bitten by the short film bug, as have my cohorts. There will be more; oh yes, there will be more!"

With more than 70 cities on the cinema-driven tour, there are many opportunities to check it out the festivities stemming from this year's 48 Hour Film Project Tour. More cities are added each year. For more information, visit 48HourFilm.com.

For JustLuxe James Rothaar