Merilee Kern View Profile

Luxe Lifestyle Writer, Public Relations | The Luxe List Kern Communications
Shopping for Luxury Gifts & Gets - September 2009
Sep. 23rd, 2009 | Comments 0 | Make a Comment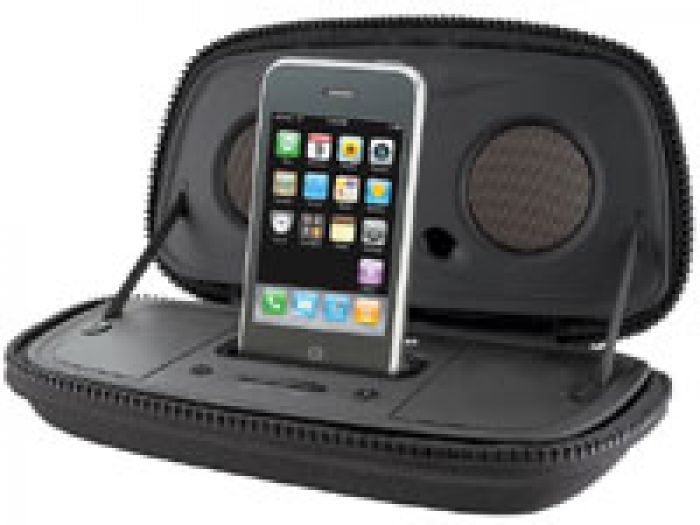 Posh Product Picks - This Months Favorite Finds:
Finding fabulous gifts for those who seemingly have it all can be a challenge at best - even if the gift recipient is yourself. Each month I scour the luxury marketplace to uncover new, innovative and otherwise exemplary must-haves - the best-of-the-best across a range of product categories. The gift-and-get-worthy goods that make The Luxe List cut a mix of tasteful, trendy, and high quality commodities - some extravagant, some practical - that are all sure to please.
Consider this month's favorite finds:

iHome Audio Portable iPod Speaker Case-$99.99
For all of you jet setters out there, here's a great piece of go-gear for you. iHome Audio's portable iPod speaker case is a great way to listen to your tunes loud, with great sound quality and, most importantly, without the discomfort and constraints of earbuds. Whether in a hotel room, in the car, on the boat or lounging beach or pool-side, this rugged, lightweight, splash-resistant speaker case - a compact 8.5" in length - allows you to enjoy your iPod or other MP3 music wirelessly. The speakers, which are housed in a trendy black fabric, also provide a MaxxBass effect, which seriously pumps up the sound lows and enhances the audio performance overall. When connected to the AC adaptor (included), this iPod speaker case also allows you to listen to your music while the player is charging in the built-in dock. It also comes with an Aux/MP3 line-in jack for other MP3 players and audio devices, as well as a detachable carrying strap. The iP29 model, which I tested and loved, also plays and charges iPhones. This item is a thoughtful gift for the traveler in your life and a must-have for that person whose ineradicably on-the-go. (www.ihomeaudio.com)


Novero TheFirstOne Bluetooth Earpiece-$149.00
Combining a minimalist, mod fashion aesthetic with high-level functionality, novero's TheFirstOne is a premium Bluetooth earpiece intended to compliment your lifestyle. Those with an appreciation for fine accessories will love this sleek and sophisticated earpiece, designed in lily white with chrome accents, which is fabulous in both form and function. Its simple façade is relatively unassuming, and does not command attention like other unsightly earpieces on the market. But, however stylish, a Bluetooth device must perform. I can tell you TheFirstOne duly delivers, with dual-microphone DSP technology reducing distracting background noise and, in turn, delivering crystal clear sound quality. A voice cue or simple push-button allows you to dial out or make a three-way call. Compatible with nearly every Bluetooth-enabled handset on the market today, TheFirstOne actually holds its charge for an impressive 4 1/2 hours of talk time before a recharge is required. And, because my love of accessories extends to gadgets as well, I was thrilled to learn that this elegant earpiece comes with a cache of accessories to ensure it's charged and within reach at all times. TheFirstOne comes with a car charger dock, desk stand, USB charger, necklace and a wearable clip. It also has seven interchangeable rings to ensure a snug and secure fit in the ear. What's more, TheFirstOne is delivered in an impressive package with the device majestically on display, which is sure to make quite a first impression on the lucky gift recipient. (www.novero.com)


Solio Classic Solar Charger-$89.95
Here's a gift that truly keeps on giving - the Solio Classic Solar charger available at Oakleigh of Vermont. And, don't let its compact size, just shy of a 10" diameter when unfurled, fool you. This hybrid, universal and portable solar charger will power and recharge your electronic gadgets at the same rate as your wall adapter! This green gadget lets you harness the power of the sun, or a USB port when needed, to charge virtually any electronic device - from mobile phones, to MP3 and game players, to digital cameras, to GPS units - from anywhere in the world, no matter how remote. Solio can accept power from either the sun or an electricity source, storing this energy within its internal rechargeable battery for up to a year. Solio then uses this stored energy to power or recharge your gadgets. For example, a fully charged Solio will charge a typical mobile phone more than twice or provide over 20 hours of iPod music (Just 1 hour of sunshine = 20 minutes talk time or 50 minutes of MP3 music). While it's particularly handy as an emergency power source or for those times you are away from power outlets, like when camping, I highly recommend using the Solio as your one-stop charging solution in your every day life to reduce your energy consumption and carbon footprint. Having multiple chargers for your various electronics is SO yesterday. Streamline, simplify and save with Solio, and shop Oakleigh of Vermont since the company donates 10% of its after tax profits to various charitable causes. (www.oakleighvermont.com)
Finding the best in luxury can be a daunting task, which is why we've taken it on for you.
LET'S CONNECT LUXURY NEWS & MORE