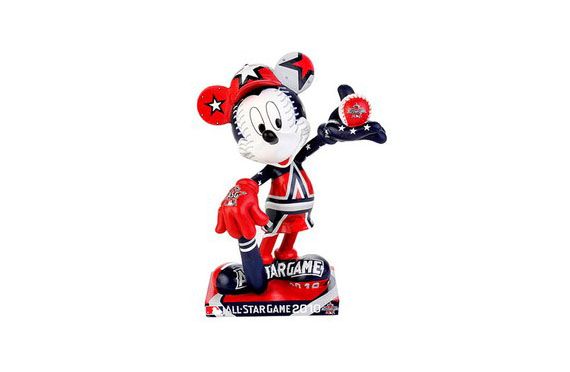 Leisure:
Who is the leader of the pack of interesting and outright odd luxury collectibles stemming from the 2010 MLB All Star game? Now batting: Mickey Mouse!
These 7.5 feet tall statues of the Mick, in MLB uniforms, are game-used items as seen on TV during the game played in
Anaheim, Cal
. MLB is auctioning off these statues online.
The tall Mickey Ms weigh in at about 1,000 pounds each, which includes a stand. MLB.com says that the MLB Micks are available through July 18. The bidding begins at $7,500 per piece.

Just a bit outside. At the time this report was posted, there were no bids on any of the Mickeys. Could this one be heading toward extra innings?